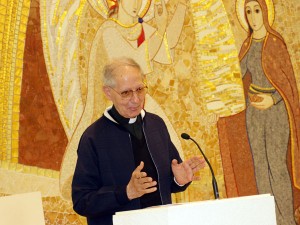 We've got David Bowie playing on repeat over at TJP.  Ch-ch-ch-ch-Changes!
The worldwide head of the Society of Jesus, Fr. Adolfo Nicolás announced this morning that he intends to retire and will call a General Congregation for the Society of Jesus in 2016.  This announcement follows a recent trend of Church leaders whose prayer and discernment have lead them to conclude that the demands of running international organizations requires more energy than they can provide.  You can read more about our initial impressions and the recent history over on the main site:
Follow TJP and we'll keep you posted as the Society gears up for this massive worldwide meeting in 2016.