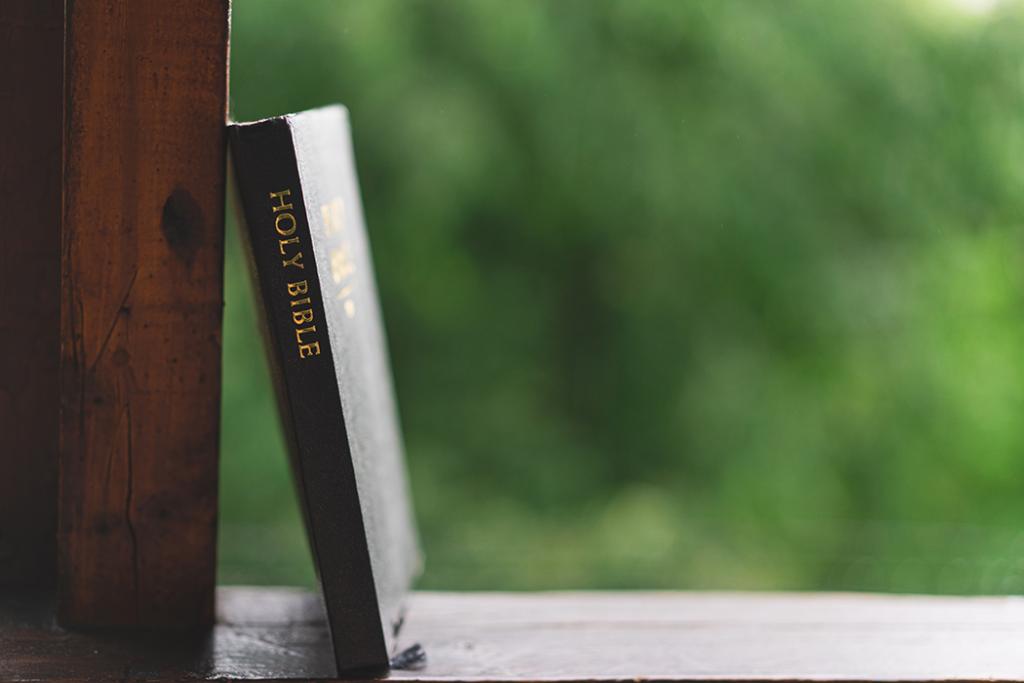 A Leadership Principle
For a number of years, I've had the opportunity to teach leadership principles, and one of the most basic is this: you get what you talk about.  
A brief explanation of the principle would be this: if a leader wants their team to move in a certain direction, towards a certain vision, he or she needs to be verbal about that often. The things a leader spends time talking about reveals what his or her priorities are, and over time the team often follows their lead. 
I don't think it's much different for many of us in our Christian circles. We also get to see the fruits of what we talk about. Sometimes that's a good thing: when our words align with the cares and concerns of the Lord, such as talking often about loving one another. At other times, especially when we are not truly careful with our words, this principle can bring long lasting hurt and pain.  
For much of my twenties, I often complained about our Westernized churches. From my view these churches had missed the mark Biblically, and so I would vent my frustrations with friends; explaining the reasons for my frustrations with both Biblical and personal examples. I wouldn't actually do anything to make positive change, mind you, but I'd run my mouth for sure.  
My complaints usually focused on things like: the size of churches, the impersonal approach of pastors, our fascination with celebrity pastors, and the amount of money spent on production and buildings. I vented my frustration regularly, and usually with people who were sympathetic and agreeable to my viewpoint (another way of saying "people who thought like me"). During those years I created in myself (and likely in a few others) a sense of distance and division with the churches in our community. Or, to put it most accurately, I created division.  
I'm not proud of those times, and I'm not alone either. Many, if not all, of us are guilty of dwelling upon just about everything other than what Jesus dwelt upon. We discuss Church growth, sermon techniques, doctrinal differences, worship preferences, political affiliations, stances on justice issues and public health, and a million other things that Jesus either rarely spoke of, or didn't speak of at all.  
But at some point in the last two years the Lord convicted me, and through His power, what I began talking about regularly began to change. Through a combination of Biblical passages, good Christian books, and some amazing friends, I began to realize that what I spent my time talking about wasn't what God spent His time talking about throughout His Word.  
You see, I talked about the shortcomings of the church or our culture… a lot.  
God talks about unity and loving one another… a lot.  
You see the disconnect? 
What God Talks About
Slowly, I began to realize just how vital unity within the Church is, and how much disunity my speech had brought. This came to a climax when I read John 17. I'd encourage you to read the whole chapter, but let me highlight just verses 20-23 for you.  
"My prayer is not for them alone. I pray also for those who will believe in me through their message, that all of them may be one, Father, just as you are in me and I am in you. May they also be in us so that the world may believe that you have sent me. I have given them the glory that you gave me, that they may be one as we are one—I in them and you in me—so that they may be brought to complete unity. Then the world will know that you sent me and have loved them even as you have loved me."  
The context here is that Jesus is praying to the Father right before He is to go to the Garden of Gethsemane, and then the cross. This is his last time he would pray with the eleven disciples before He is to die (Judas has already left to betray him). Moreover, this is coming on the tail end of him washing the disciples' feet and giving some of the most quoted teachings in the Bible (things like, "you are the branches and I am the vine" and "I call you friends").  
So, what does he pray for in this time when his disciples are (I imagine) on the edge of their seats?  
He prays for us to be united.  
Over and over again He says that all believers (that means me and you) should be one as He and the Father are one. 
Just process that.  
Think about another Christian who you know has radically different political views than you. Imagine that person in your mind. Can you see them? Process just how much they think you're wrong about whatever political issue divides you.  
Do you feel the tension? 
Now, in obedience to Jesus, can you bring yourself to be one with them? 
That question should bring out some combination of awe and conviction in all of us, because the thought of laying aside all the things that are so important to us (and yet divide us) seems impossible.  
It should be noted that the previous chapters in John, those often quoted teachings I mentioned, are centered around loving one another. In fact, Jesus even gives a brand new command (note, not a new suggestion), telling us to love one another as Christ has loved us, a command so important he says it to those disciples twice while they're in that very room (see John 13:34 and John 15:12). 
And this isn't the only place the New Testament talks about unity. Just take a moment to soak in all these verses below. I'm listing these here so you get a sense that this is what God talks about in His Word all of the time, but know this isn't even close to an exhaustive list of verses on unity.  
1 Corinthians 1:10 "I appeal to you, brothers, by the name of our Lord Jesus Christ, that all of you agree, and that there be no divisions among you, but that you be united in the same mind and the same judgment."

 

1 Peter 3:8 "Finally, all of you, have unity of mind, sympathy, brotherly love, a tender heart, and a humble mind."

 
I hope you didn't skim read those. If you did, go back and read them again. Genuinely meditate on the goodness of God and His commands for unity, for oneness of spirit and mind.  
Now, let me ask you: do you talk about unity often? Is unity in the Church a priority for you, a desire that you share with Jesus? 
Or, more to the point, if someone were to see every word you had spoken as it relates to the Church, would they come away thinking you prioritized unity the way Christ did? Or would instead walk away thinking that you, like me, have valued much lesser things. 
Our Promotion of Disunity 
The Gospel according to Matthew recounts a story of Jesus speaking to a group of Pharisees. He says some extremely harsh things to them, arguably equating them to children of Satan. He ends that harsh speech by saying,  
"Make a tree good and its fruit will be good, or make a tree bad and its fruit will be bad, for a tree is recognized by its fruit. You brood of vipers, how can you who are evil say anything good? For the mouth speaks what the heart is full of. A good man brings good things out of the good stored up in him, and an evil man brings evil things out of the evil stored up in him. But I tell you that everyone will have to give account on the day of judgment for every empty word they have spoken. For by your words you will be acquitted, and by your words you will be condemned," (Matthew 12: 33-37). 
As someone who does a lot of talking for a living, these verses bring about a deep and holy fear in me, and I hope they do the same for you.  
For much of my time as a believer, I was deeply critical of the Church. My words were not good, not demonstrating the fruit of love and unity that Jesus often discusses. I debated my fellow believers on women in church leadership, on church structure and organization, on use of church funds, on the church's stance on social issues… and well you get the picture.  
My words didn't sound like Christ's.  
Only now, more than ten years into following Jesus, do I dwell on loving my brothers and sisters in Christ. Only now do I dwell on unity. Only now have I come to a place where I can gladly lay aside my thoughts on the lesser things simply so I can be of "one mind" with my brothers and sisters in Christ.  
I'll be held to account for those idle words, I am only grateful that the blood of Jesus will cover those sins.  
However, now that I am focused on unity and love with my brothers and sister, I suddenly feel as if I've found myself in a small minority in the Church. Our church culture has normalized division in the Church that the very idea of "oneness" is often met with something like, "yeah, but what about this important issue?" And suddenly we take an issue that we think is essential (even if Christ never spoke on it) and make that issue preeminent to the command of Christ to love one another as he loved us.  
Every chance we get it seems that we "take a stand" (whether actively by saying something or passively by just leaving a church or canceling on social media) on issues related to our fellow Christians' social or political stance. It's almost like we forgot that one on of the most beautiful elements of the Church is that in the shadow of the cross enemies by the world's standards are family in God's kingdom.  
For some reading this post, you haven't gotten caught up in toxic division over politics or theology. Instead, you have centered the world around your own likes and dislikes. Many of us move church communities based upon whether we like the music, the childcare, the pastor's public speaking ability, or non-essential doctrine. Instead of hyper focusing on unity like our Lord and savior, we treat church communities like restaurants or Tinder profiles. We aren't diverse communities of natural enemies that appear to the world as miraculous, we're bubbles of homogenous groups who each found our way to a church that "felt right" for us. Sometimes it's so blatant that our congregations are almost exclusively of the same race, generation, social status, or political affiliation.  
This feels like the right time to remind you of Jesus' prayer. Do you remember what Jesus says will be the product of His Church being united? "Then the world will know that you sent me and have loved them even as you have loved me," (John 17:23).  
So, the world will know that Jesus really was sent by the Father when we are united. 
So what should the world conclude when we are divided? 
A Call To Change 
Jesus doesn't call us to continue on as we are, but to grow and to renew our minds daily.  
Very likely, whatever it is you and your church community speak about often isn't to love one another and be fully united and of one mind (although if it is, yay!). Like me, you have likely gone astray to topics and passions that don't align with the heart of God.  
For example, Jesus never talks about our need to defend our own rights, to criticize unbelievers, or solve the world's social problems, just to name a few. On these He is near silent. Yet how many of us believers have spent a vast amount of our time focusing on one of these? 
God never called us to criticize one another in the church, nor to abandon a fellowship because we don't appreciate the music, their public health stance, speaking ability, childcare, or their doctrinal stance (unless essential to the Gospel). Dividing and infighting over these things is what the world does, and it's not for us since we are no longer of this world (John 15:19). 
No, instead let's be the Body of Christ that Jesus talked about and prayed for.  
Let us love one another always. Let us strive to be of one mind, sacrificing our political views, worship preferences, and non-essential doctrines at the foot of the cross.  
Why? 
Because it's our response to Christ's prayer. And, if Jesus is to be believed, then our oneness is the very thing that will convince the world that Jesus was sent by God. In typical fashion, God says that we can bring people to Him and change the world, but not by using the strategies of the world.  
So I would challenge you to a few, specifics, things: 
Invite a Christian that you disagree with to dinner

 
Don't leave your church community unless it has deeply strayed from the Gospel or become abusive (which would count as straying from the Gospel!). Instead, stay and make your community better! 

 
Be careful with social media, only posting or "liking" posts that promote unity in God's Church. Literally ask yourself, "Does this bring the Church into unity?" If the answer is "no", don't do it. There is a place for mature believers to discuss our doctrinal differences, but if someone thinks that place is Twitter or Facebook, they probably aren't mature enough to have those discussions anyways.

 
The good news is that, through the power of the Holy Spirit and by the Grace of our Father expressed by the works of the Son, things really can change.  
God, please remove division and criticism from our hearts and our lips. Renew us, Holy Spirit, and replace our divisiveness with sacrificial love and a willingness to sacrifice deeply for our unity. No matter what, Father, let your will be done and not ours. We trust you.  
In Christ's name we pray, Amen. 
For more content like this, check out the Living Room Disciple Podcast on Spotify, Apple Podcasts, or YouTube.