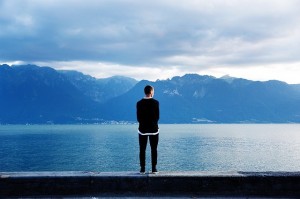 I'm prepared to contend that the primary location for spiritual formation is the workplace. 
– Eugene H. Peterson, Christ Plays in Ten Thousand Places
I've had multiple jobs over the last several years. I don't live on my own. And if Facebook could list an employment status, mine might often read "It's Complicated." Yes, I'm a millennial.
A year ago, I was working as a temp and couch-surfing while I searched for a full time job. Previous layoffs and bouts of unemployment had wrecked my resume. During interviews, I was grilled about my work history, "Why did you have so many different jobs?"
As the months passed, I wondered if I would ever find a job and a place to call home again. I began to doubt that God had good plans for my life. Or maybe he did have a plan, and I had missed it. After all, didn't following Jesus mean I would have a career by now? And why did I have all those jobs?—According to Pew research, almost half of millennials are optimistic about the future. Unfortunately, I haven't been gifted with the optimism of my peers.—As I wrestled with these questions and prayed through the despair, I eventually sensed an answer. I felt God's spirit quietly tell me: "I was discipling you."
With those words, I suddenly noticed that all along, I assumed pursuing God through the twists and turns of my career in my twenties meant that he would give me a "real" career later (and of course, "later" meant by my thirties, when I was "real" adult). I had wanted a career, but Jesus was giving me a greater gift: himself.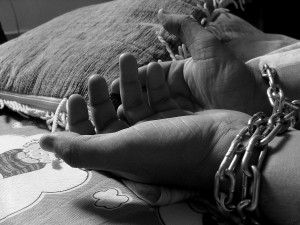 As I reflected, I realized that every job I'd had helped me experience Jesus more. For example, coming out of college, I struggled to understand if God really cared about racial justice. In response, he provided me with a job where I was mentored by people who had decades of experience living out racial reconciliation in their own lives. After being laid off from that job, I fell into a short-lived stint at a startup, where I discovered a passion for using business to help others. Then came another devastating layoff, temping and a slew of (unpaid) internships and business school. After business school, I did a one-year fellowship with International Justice Mission (IJM), a Christian human rights NGO that helps rescue people from slavery. God used my time with IJM to answer a question that was buried deep in my heart: Can Jesus effectively address systemic injustice? It was a question that I had never even articulated to myself. But he allowed me to see the answer firsthand, because that's what I needed to understand and know him.
Even in jobs that I hated—one of my temp gigs was in telemarketing—I learned. I learned to pray for my co-workers, to be grateful for the ability to work, to simply endure. During times of unemployment and uncertainty, I learned that God could care for me through the generosity of others.
The call to discipleship reminds me of these lyrics from an old worship song: I have found the answer is to love You and be loved by You. After all, we love God because he first loved us (1 John 4:19). But to love him, we must first know him. To know him and be known by him. Then, to love him and be loved by him. This is our primary and highest calling. And all that we do–our work, our relationships, loving our neighbors—flows from this calling.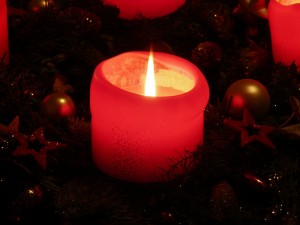 This Advent, as I reflect on the themes of waiting, hoping, yearning, patience and longing, I am reminded that in our work or careers, the ultimate answer we are waiting for isn't our own definition of success. No matter what our work is—parenting or plumbing, writing a book or running a business—our primary call is to Jesus. To know him more. To love him more. Our joy in the midst of waiting is in knowing that Jesus came for us over 2000 years ago, that we might live lives worthy of this calling. In the ups and downs of our work, he is pursuing us, he is worthy of our pursuit, and he alone is the greatest gift.

---