According to research from Lifeway Research and the North American Mission Board, 47% of adult Americans say they have been more open to considering matters of faith during the Christmas holiday season.
What might this mean for those of us who spend most of our waking hours at work, with non-Christians?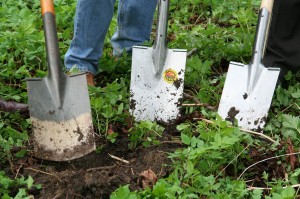 When considering what it means to follow Jesus in a non-Christian workplace, it is tempting for some of us to assume that the work itself isn't important, that it is simply a stepping-stone to evangelism. However, it is vital to remember that the work itself is important.–The work is important because we are called to work. In addition, Christians and non-Christians can work together to create value and help others flourish. In fact, the Bible includes examples of God partnering with people who don't follow him to accomplish his purposes. Our role is not to belittle work, but to deepen it and show that it demonstrates that "he is not far from each one of us" (Acts 17:27). We can respectfully affirm the good work and common values of our co-workers. Imagine the difference between saying, "Because you don't know Jesus, all your work is wrong," and "Because I know Jesus, I think I can appreciate your work even more than you do." –Our work is not removed from our witness. The two go hand in hand. The first step to sharing who Jesus is in the workplace is engaging both the work and our co-workers with genuine respect. 
As we approach this Christmas, let's consider what it means to be agents of Christ's reconciliation in the workplace.
"For Christ's love compels us, because we are convinced that one died for all, and therefore all died. And he died for all, that those who live should no longer live for themselves but for him who died for them and was raised again.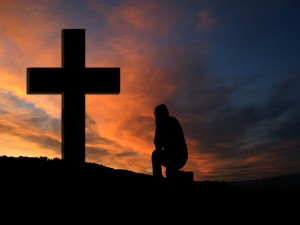 So from now on we regard no one from a worldly point of view. Though we once regarded Christ in this way, we do so no longer. Therefore, if anyone is in Christ, the new creation has come: The old has gone, the new is here! All this is from God, who reconciled us to himself through Christ and gave us the ministry of reconciliation: that God was reconciling the world to himself in Christ, not counting people's sins against them. And he has committed to us the message of reconciliation. We are therefore Christ's ambassadors, as though God were making his appeal through us."
(2 Corinthians 5:14-20)
Reconciliation includes reconciliation between: people and God (evangelism and discipleship); people and people (conflict resolution); and our work and God's purposes. Work is meant to steward God's creation to meet people's needs. If we love our co-workers and work with them to serve others well, then we become agents of the reconciliation Jesus purchased for us.
---