This week, we're releasing 5 new Bible studies in the The Bible and Your Work study series. The lessons in each chapter are designed to be done in 30 minutes–perfect for your lunch break or small group. Each study guides you through scripture, thought-provoking questions and prayer to help you apply the truths of the Bible in everyday work situations.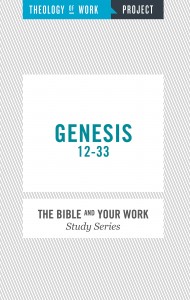 1. Genesis 12-33 & Work: Bible Study
Apply the Old Testament stories of Abraham, Isaac and Jacob to your life in positive, practical ways.
Get the Genesis 12-33 & Work Bible study.
2. Ruth & Work: Bible Study
Through the story of Ruth, we explore God's faithfulness and provision through difficult economic times and personal tragedy. We also examine how he partners with faithful people to provide generously for those without means to provide for themselves.
Get the Ruth & Work Bible study.
3. Matthew & Work: Bible Study
Work is an essential component of God's kingdom. Matthew, the tax collector-turned-apostle, recounts Jesus' actions and teachings to show us how God intends us to live and work in his new kingdom.
Get the Matthew & Work Bible study.
4. 1 Corinthians & Work: Bible Study
No other letter in the New Testament gives us a more practical picture of applying the Christian faith to the day-to-day issues of life and work than 1 Corinthians. Topics in this study include calling, evaluating our work, leadership and working with non-believers.
Get the 1 Corinthians & Work Bible study.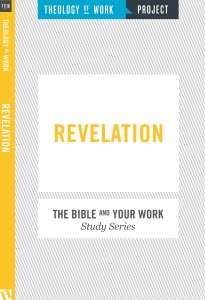 5. Revelation & Work: Bible Study
The book of Revelation provides some of the keenest insights in Scripture concerning the "big picture" of work.
Katherine Leary Alsdorf, founder of Redeemer Presbyterian's Center for Faith and Work, explains why Revelation is necessary for a complete theology of work:
(We) "need the part of the story that's the kingdom come. His kingdom come, the new heavens, the new earth, the New Jerusalem…this part of the story, in which God will wipe away every tear and make everything new is the good news. It's our hope. It's the goal we're working toward by faith."
Get the Revelation & Work Bible study.
We hope these studies will serve you well!