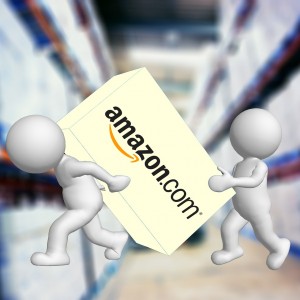 Last week, The New York Times published an extensive piece about what it's like for white collar workers at Amazon. By now, you've probably read or heard about its controversial workplace culture. If you haven't, here's a brief recap.
The article included testimonies from both current and former employees. Here's a sampling of some of the more disturbing trends.
Employees who had personal difficulties such as illness felt they were treated without compassion.
A woman who had breast cancer was told that she was put on a "performance improvement plan" — Amazon code for "you're in danger of being fired" — because "difficulties" in her "personal life" had interfered with fulfilling her work goals. Their accounts echoed others from workers who had suffered health crises and felt they had also been judged harshly instead of being given time to recover.
A real-time, anonymous feedback system allows employees to communicate with managers about their co-workers. In addition, a yearly ranking and culling system pits co-workers against each other.
Each year, the internal competition culminates at an extended semi-open tournament called an Organization Level Review, where managers debate subordinates' rankings, assigning and reassigning names to boxes in a matrix projected on the wall. In recent years, other large companies, including Microsoft, General Electric and Accenture Consulting, have dropped the practice — often called stack ranking, or "rank and yank" — in part because it can force managers to get rid of valuable talent just to meet quotas.

The review meeting starts with a discussion of the lower-level employees, whose performance is debated in front of higher-level managers. As the hours pass, successive rounds of managers leave the room, knowing that those who remain will determine their fates.

Preparing is like getting ready for a court case, many supervisors say: To avoid losing good members of their teams — which could spell doom — they must come armed with paper trails to defend the wrongfully accused and incriminate members of competing groups. Or they adopt a strategy of choosing sacrificial lambs to protect more essential players. "You learn how to diplomatically throw people under the bus," said a marketer who spent six years in the retail division. "It's a horrible feeling."
According to the Times, a former HR director described the culture as "purposeful Darwinism."
Amazon CEO and founder Jeff Bezos followed up on the article with a memo to employees. He described the practices described in the article as "shocking callous" and not descriptive of "the Amazon I know or the caring Amazonians I work with every day." He also encouraged employees to report instances of mismanagement.
"…if you know of any stories like those reported, I want you to escalate to HR. You can also email me directly at jeff@amazon.com. Even if it's rare or isolated, our tolerance for any such lack of empathy needs to be zero.
Another current Amazon employee, manager Nick Ciubotariu, rose to Amazon's defense via a post written on LinkedIn. He pointed out that in his 18-month tenure, he hasn't borne witness to the types of stories described in the Times article.
When I interviewed at Amazon, I heard all the horror stories from the past. They're actually pretty well known in Seattle. I was told they were true, that the company continues to take steps to make things better, and that work-life balance was taken seriously. I wasn't convinced, but I took a bet, because I wanted to work on Computational Theory problems and Distributed Systems at scale that can only be found at Amazon. Here's my experience:

During my 18 months at Amazon, I've never worked a single weekend when I didn't want to. No one tells me to work nights. No one makes me answer emails at night. No one texts me to ask me why emails aren't answered. I don't have these expectations of the managers that work for me, and if they were to do this to their Engineers, I would rectify that myself, immediately. And if these expectations were in place, and enforced upon me, I would leave.
It's unclear whether the allegations in the New York Times article are paint a thorough picture of life at Amazon or not. Given the mixed reviews, it's likely that improvements are a work in progress.
What we can clearly observe though, is that every worker has the potential to influence workplace culture—whether they participate in the system or lead it. Bezos' influence is powerful, and he was mentioned several times throughout the article. However, multiple people participated in these stories, not just Jeff Bezos. Every manager, every co-worker, each person who speaks out about their experience, has an impact. Often, we thoughtlessly go with the flow of our surroundings. We aren't aware of the culture we're in–or how we take part in it–until we step back and see its fruit. 
Workplace Culture Matters
One of the repeated and stressed themes in 1 Timothy is the tight connection between belief and behavior, or teaching and practice. Sound, or "healthy," teaching leads to godliness while false teaching is unpro­ductive at best and damning at worst. The apostle Paul's first letter to Timothy speaks of sound doctrine in the church, but his words and principles can apply at work as well.
W. Edwards Dem­ing, one of the founders of continuous quality improvement, called his methods a "system of profound knowledge." He said, "Once the indi­vidual understands the system of profound knowledge, he will apply its principles in every kind of relationship with other people. He will have a basis for judgment of his own decisions and for transformation of the organizations that he belongs to." Many organizations have "mission state­ments" and "core values." These words mean roughly the same thing to secular organizations as "beliefs" or "doctrine" mean to churches.
Culture shapes belief, and belief shapes behaviors, which in turn, reinforce culture. Fear-based beliefs will produce harsh behavior. If harsh behavior gets the desired results, stories like the ones in the Times article will be pervasive. If positive behavior is modeled and reinforced from the top down, then people find it easier to choose rightly.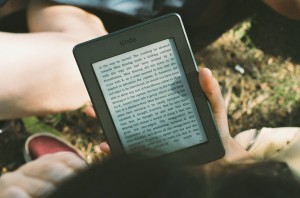 Behavior Follows Belief
Our behavior reflects our deepest beliefs. If Christians in the marketplace are to understand how God would have them and those around them act (cf. 1 Tim. 3:15), they must un­derstand God's revelation in the Bible and believe in it.
For example, first,
we must understand that God the father loves us and find deep security in our identities as sons and daughters.
If we are afraid, we will act outside of God's ways–we will strive to protect ourselves, to preserve our jobs, our self-esteem or whatever else helps us feel secure. If perfect love has cast out fear, we will walk in love; we can have an easy yoke and a light burden. For example, no believer truly resting in God's perfect love would participate in sabotaging a co-worker. Instead, trusting in God's provision, we are free to bless others to succeed. (Read more about
5 Ways to Bless Others With Your Words at Work
.)
Another truth we can apply in the workplace is that human beings were created good (a prominent theme in Creation story). Later we fell into sin, and a central Christian truth is that Jesus came to redeem sinners. Our co-workers are therefore human beings who sin, yet who may experience redemption. The truth about goodness, sin, and redemption needs to be factored into organizational practices. We partner with God in the work of redemption. Probation, performance improvement plans, retraining, reassignment to a different position, mentoring, and employee assistance programs—as opposed to immediate firing—are examples of redemptive practices in certain workplaces, especially in the West. The particulars of what is actually redemptive will vary considerably of course depending on the type of organization, its mission, the surrounding cultural, legal, and economic environment, and other factors.
In addition, we understand that God made us not just for work, but for relationship. We also know that God designed us for rest (Read 3 Reasons to Practice Sabbath Rest). Bandwidth.com is an example of a company prioritizing this value.
Bandwidth, a telecommunications company based in North Carolina, has a policy that everyone should leave work by 6 pm in order to spend dinner time with the people they love. If necessary, people may work from home after 8 pm or so, but workers are expected not to work or communicate with one another between 6 and 8. Co-founder Henry Kaestner says the biblical Sabbath is an inspiration for the policy, not because of its religious particularity, but because it gives everyone time for rest and relationship.
Kaestner doesn't claim the policy would work everywhere, but says it has been embraced by workers at Bandwidth.com regardless of religious affiliation. (Henry Kaestner, panel discussion at Movement Day, New York City, October 10, 2013.)
Their beliefs shape their behavior, which shapes Bandwidth's culture.
Salt of the Earth
In his first letter to Timothy, Paul advised him not to let his perceived lack of status prevent him from trying to make a difference. "Let no one despise your youth, but set the believers an example in speech and conduct, in love, in faith, in purity" (1 Tim. 4:12).
All Christians have a leadership role, regardless of their place in an organization. Executives usually have the greatest opportunity to shape the strategy and structure of an organization. But everyone has a sphere of influence at work. All workers have continual opportunities to develop good relationships, produce excellent products and services, act with integrity, help others develop their abilities, and shape the culture of their immediate work groups.
Following the beatitudes in the Sermon on the Mount, Jesus tells his followers that people who receive the blessings of the beatitudes (those who are poor in spirit, who mourn, who are meek, who hunger and thirst for righteousness, who are merciful, who are pure in heart, who are peacemakers, who are persecuted for righteousness sake) matter:
You are the salt of the earth; but if salt has lost its taste, how can its saltiness be restored? It is no longer good for anything, but is thrown out and trampled under foot. You are the light of the world. A city built on a hill cannot be hid. No one after lighting a lamp puts it under the bushel basket, but on the lampstand, and it gives light to all in the house. In the same way, let your light shine before others, so that they may see your good works and give glory to your Father in heaven. (Matt. 5:13-16)
If you are a follower of Jesus living the beatitudes, you matter. You have an important role to play because you are the salt of the earth. Salt preserves and Christians help preserve what is good in the culture. In the ancient world, salt was very valuable: the Greeks thought it contained something almost divine, and the Romans sometimes paid their soldiers with salt. A soldier who didn't carry out his duties "was not worth his salt." You are a seasoning agent. In a sense, you can bring the distinctive flavor of God's values to all of life. You can make life palatable.
Reflect
What beliefs shape your workplace culture? What beliefs shape your own behavior at work? Do you exhibit behaviors that are inconsistent with what you thought you believed?
If you're a manager, what do your employees believe? Do they believe they'll be punished if they make mistakes, show weakness or ask questions? Do they think they can only succeed at the cost of a co-worker?
If you're not in a designated leadership position in your organization, you still have influence. How do you reflect God's love at work? Particularly in a challenging workplace culture?

---
This article contains excerpts from the Theology of Work Bible Commentary, available for free in its entirety online.