This is 9th in a series on a biblical perspective on wealth. We shared the following material about wealth in the beginning of the year, but we're reposting it for this series.
 We are to Use Our Wealth for the Aid of Those in Poverty
Developing right attitudes to provision and wealth and making changes in our personal lives are a starting point for partnering with God to redeem the economic sphere of life. However, there is also a strong and consistent mandate throughout Scripture for those with wealth to use it to aid those in poverty. The most obvious way (and the one most written about in the Bible) is through giving. However, investing and judicious spending are also valid responses to helping the poor.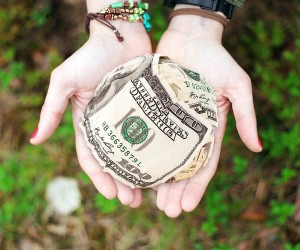 Aiding the Poor Through Giving
"During a severe ordeal of affliction, their abundant joy and their extreme poverty have overflowed in a wealth of generosity on their part. For, as I can testify, they voluntarily gave according to their means, and even beyond their means, begging us earnestly for the privilege of sharing in this ministry to the saints." (2 Corinthians 8:2-4)
When we are genuinely aware of the presence of God's grace in our lives, our grateful hearts inevitably overflow into generous giving. Jesus directs his disciples:
"Freely you have received, freely give." (Matthew 10:8)
This is exactly what happened to the churches in Macedonia, as described in 2 Corinthians, chapters 8 and 9. These chapters form the fullest articulation in the New Testament of the practice of generosity and giving. According to Paul, the Macedonian churches spontaneously gave to the church in Jerusalem for the relief of its members enduring economic distress. Yet the Macedonian Christians themselves were poor. Paul tells us that
What is striking is that they did not give out of abundance, but in the midst of their own struggles. If we are ever to become givers, we have to begin giving now, out of whatever little we think we have. If we wait until we think we have enough, we will never have enough.
Paul observes that Jesus himself is the model for such giving. "For you know the generous act of our Lord Jesus Christ, that though he was rich, yet for your sakes he became poor, so that by his poverty you might become rich" (2 Corinthians 8:9). Why are we to give? It is because the One whom we follow modeled generosity to us.
Paul goes on to argue that the wealthy should give to such an extent—and the poor should receive to such an extent—that a fair distribution results.
I do not mean that there should be relief for others and pressure on you, but it is a question of a fair balance between your present abundance and their need, so that their abundance may be for your need, in order that there may be a fair balance. As it is written, "The one who had much did not have too much, and the one who had little did not have too little." (2 Corinthians 8:13–15)
His line of thought suggests that there are extremes of both wealth and poverty that are out of place in the Christian community. If there are brothers and sisters who are unable to provide for their basic needs, those who have a surplus need to respond. This is immensely challenging to most Christians in the West, whose wealth far exceeds that of Christians in most of the world who struggle to survive on a day-to-day basis.
Yet Paul does not aim to use guilt to motivate us. Our giving should be characterized not just by generosity, but also by joy.
"Each of you must give as you have made up your mind, not reluctantly or under compulsion, for God loves a cheerful giver." (2 Corinthians 9:7)
We should give because we want to, willingly—out of the overflow of a thankful heart. If we don't want to give, let us pay more attention to the practice of thankfulness and see if that will give us a cheerful heart for giving.
It is not easy to give generously. It is personally counterintuitive and deeply counter-cultural. On a personal level we fear that if we give generously, we won't have enough for our own needs. Our culture reinforces this fear by presenting ever-increasing "needs" to us, and by appealing to our desire to find security by owning and hoarding. Only by the power of God's spirit can we hope to break free of the grip of wealth enough to give generously. Yet if we receive the gift of generosity from God, it is the gift of liberty from personal enslavement to wealth and cultural enslavement to the false gods of security and status.
Of course, having determined to give, the questions of where and how need to be answered. Wisdom is required to discern the most helpful and appropriate of a myriad of options. When choosing to give through an agency, two considerations might be:
Does this organization empower the people they are seeking to assist? Do they listen well and work with the recipients to tailor assistance to what is most helpful? Do they pay attention to the cultural context in which they work? Or are they so intent on doing what they think is needed in the way they think is right that they inadvertently make matters worse?
Is the organization transparent and honest regarding how they use their resources and how effective they are? Are they accountable to an independent board of directors and do they submit financial reports to international monitoring organizations? Sadly, it is not uncommon for organisations to lack integrity by exaggerating their claims, being less than open to independent audit or evaluation, prone to wasting resources, or spending unnecessary funds on administration, fundraising, high salaries for executives, etc.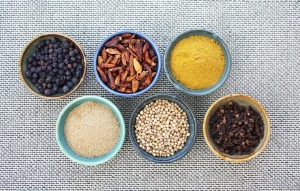 Aiding the Poor Through Investing
While giving is a fundamental way of using wealth to aid those caught in poverty, wise investment of wealth can also be very effective in helping the poor. There are many examples of how this can be achieved. However, over recent decades two broad movements illustrate what can be achieved by investment in the poorest communities.
The first is the world of microfinance. Across the globe, though particularly in developing nations, co-operatives are established in poor communities to make loans to initiate small businesses. As these businesses generate income, the start-up loan is paid back and the capital lent to new small businesses. At least, this is the intention. The effectiveness of microfinance seems to be uneven in various contexts, and it has its share of supporters and of critics. However, at its best, it is a mechanism for those with entrepreneurial abilities to obtain capital, create a value-adding business, provide for themselves, and benefit their communities.
A second broad form of microfinance is that of "savings-led" co-operatives, which rather than giving loans to members, asks them to commit to saving a small amount each week, which is then aggregated with the rest of the group and eventually invested. Over time, with support and mentoring, the co-operative builds a reservoir of capital, which can be drawn on by individuals for urgent needs or borrowed in order to begin a business. The shared capital can also be used for enhancing the well-being of the whole community. Savings-led co-operatives help poor communities to overcome one of the primary barriers for people improving their lot—that is, a lack of options for safely investing their minuscule savings.
Another movement growing in both developed and developing nations is that of "social enterprise." These are businesses that are established to achieve social goals in addition to being profitable. Such enterprises often seek to generate a "sustainable" profit, but not necessarily to maximize return on investment.
A few examples of such enterprises are:
Sarah and John have set up a pottery business and only employ people who have multiple barriers to finding work. Workers may be homeless or semi-homeless and may have mental health issues, physical disabilities, substance addictions or other struggles. The employment is not full-time, but it does provide a supplement to whatever other means of support workers receive. The pottery is sold through specialty shops and also through the Internet.
Michael runs a business assembling and exporting electronic components. He employs people with autism spectrum disorder (also known as Asperger's syndrome), training them to do the highly delicate work. The business is only small (employing up to 12 workers at any one time), but the opportunity to train, mentor and develop people who otherwise would struggle to get work, is central to his motivation and decision-making.
XYZ organization has established a jute bag making business in the red light district of a major Asian city. Bags are exported all over the world and are known for their durability and quality. The business only employs women who have been caught up in prostitution or are vulnerable to it. Offering women a way out of the entrapment of selling their bodies in order to feed their families, the jute bag factory provides meaningful alternative employment at a livable wage, plus the benefit of a supportive community.
Jerry has operated an importing business for some years. Though he doesn't employ anyone, he has invested considerable resources in order to build a business that is sustainable and profitable. He pays himself a livable wage and all profits are given away to a microfinance project in the developing world.
Although we have focused on investment vehicles that explicitly seek to aid poor people, ordinary for-profit business investments in poor countries and communities can also be powerful means of reducing poverty. The productive capacity of the world is not close to being exhausted, although human ingenuity and diligent stewardship of natural resources and the environment are required.
However, because the purpose of businesses is generally to benefit shareholders, not poor communities, they can also become powerful means of exploitation and abuse. Hundreds of millions of Christians work in businesses that invest in, manufacture, distribute, sell or transport goods and services in poor regions. Perhaps they have the greatest opportunity of all to shape business strategy and operations in ways that aid poor people throughout the world.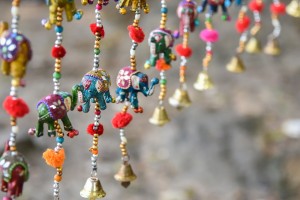 Aiding the Poor Through Spending
It may seem odd to suggest that spending is potentially a way to aid those in poverty. We often associate spending with excessive consumption. Many Christians hold a frugality mentality that regards spending as vaguely ungodly. This may be true if spending means not buying things we don't need. But it often comes out instead as a desire to buy things cheaply, whether we need them or not. Somehow getting a bargain assuages our misgivings about buying things. But the result may be that we contribute to the pricing pressures that lead manufacturers to pay workers too little to support themselves and their families.
In some cases, spending more for the items we consume may improve the lives of those who make and sell them. In the present global economy, many workers are paid too little to provide for their daily needs. Meanwhile, those who purchase the goods and services they provide could easily afford to pay a higher price for the items. If there were a way for consumers to pay more—and for that increase to go to the workers who need it—spending could actually help aid poor people.
Over the past few decades, a whole movement has grown in the developed world to seek to pay fair prices for products made in the developing world. "Fair trade" looks to compensate small coffee, cocoa, cotton growers, craft makers, and other small industries, equitably for their work.

This article was excerpted from Theology of Work Project's article Provision and Wealth.