What is really important in your life? I mean, with all that's going on in the world, what do we really need to know?
Apparently several papers and the Internet media feel the impending divorce of Angelina Jolie and Brad Pitt is front page news. No, seriously. A local news radio station reported recently this was actually on the front page of several newspapers.
This is not about all the other events that could have taken precedent. We can all name several, but this media feeding frenzy speaks to just how much our news sources concentrate on the negative.
So after 12 years of being together, Bradgelina is about to be a thing of the past. One reporter said, "Another Hollywood marriage has broken up, not that we're ever surprised about that." Really? Statistically Pitt and Jolie have been together longer than the average marriage, which ends in divorce within eight years (McKinley Irvin, 2012). The media is not interested in the 50-year marriage Paul Newman and Joanne Woodward enjoyed, or that Goldie Hawn and Kurt Russell have been together over 30 years.
Similarly, the media is quick to tell you that half of all American marriages end in divorce, but fail to mention that ALSO means half of all American marriages survive! You get the point.
In New Thought we teach that our thoughts create. We can say all the affirmations we want and create beautiful affirmative prayers, but if we are constantly listening to every piece of gossip and tragedy from the media then it's like shopping for organic groceries, and then going home to drink drain cleaner.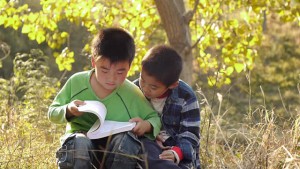 Stop the madness! Let's fill our minds with uplifting information. That doesn't mean we ignore what's going on in the world. Ernest Holmes, the founder of the Science of Mind philosophy never taught us to ignore our problems or the plight of others. He did, however, write that we deny the necessity that they should continue.
We have a responsibility to feed our minds with productive thoughts and an obligation to act on those ideas to the best of our abilities for the benefit of our planet. Not preachin', jus' sayin'.
In Spirit, Truth and Playfulness,
Terry
#DrTerryMakingSense
#IAN1
@TerryDKaranen