As parents fret over the approach of summer, there are plenty of ways to help kids enjoy the school-free days without a reliance on screens.
Recent research suggests that increased screen time leads to increases in anxiety and depression among babies, children, teens, and young adults. Research also demonstrates that the distractions found on screens (including the constant "pop-ups") are changing the wiring of our brains. Studies indicate that on-line usage increases the quick decision function of our brain. However, the part of the brain used for deep thinking, concentration, and recalling information is falling into neglect.
Therefore, setting limits on screen time is essential – for children and adults.
However, parents often wonder – what should my children do if they are not on their devices?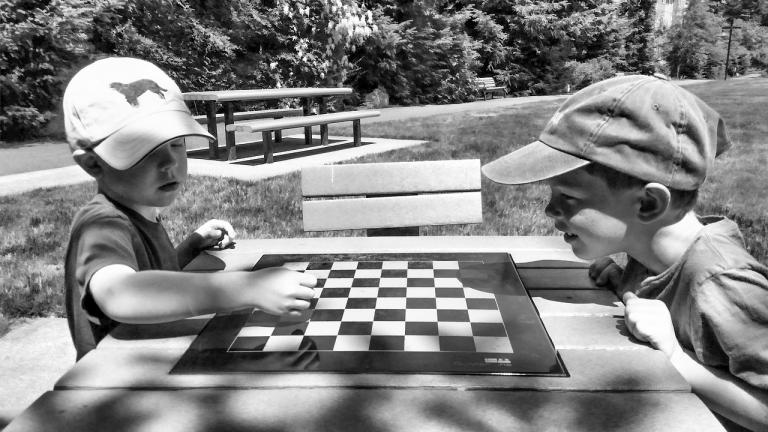 Invite your kids (including your teens) to play a game with you. Family game time is a great way to replace the mind-numbing, anxiety producing electronic screens. And, family games can be fun, they can be educational, and most of all, they can build relationships within the family!
So, for those summer days and tranquil evenings, here are some of our family's favorite game recommendations for all ages:
Pre-K
Chutes & Ladders
Old Maid
Blocks – the old fashioned wooden toy
Trouble
Thomas the Tank Engine/Brillo wooden train sets
Go Fish
Puzzles
Simon Says
Candy Land
Elementary Ages
Guess Who
Sorry
Allowance (this game is similar to the Game of Life but for younger ages)
Five Crowns (card game with special deck of cards)
Uno
Uno Attack or Uno Spin
Apples to Apples Jr.
Spot It (special deck of cards)
Chess
Checkers
Snorta
Middle School Ages
Quiddler (card game with a special deck of cards)
Clue
Mad Gab
Cribbage
Monopoly (not my favorite – but some of my kids love it)
Qwirkle
Chess
Farkle
Left-Center-Right
Rummy Cube
Mastermind
High School Ages
Scattergories
Taboo
Scrabble
Banned WordsCard games
Risk
Fun for the Whole Family
Farkle
Left-Center-Right
Rummy Cube
Jenga
Trivial Pursuit Family Edition
Charades
Pictionary
Outburst