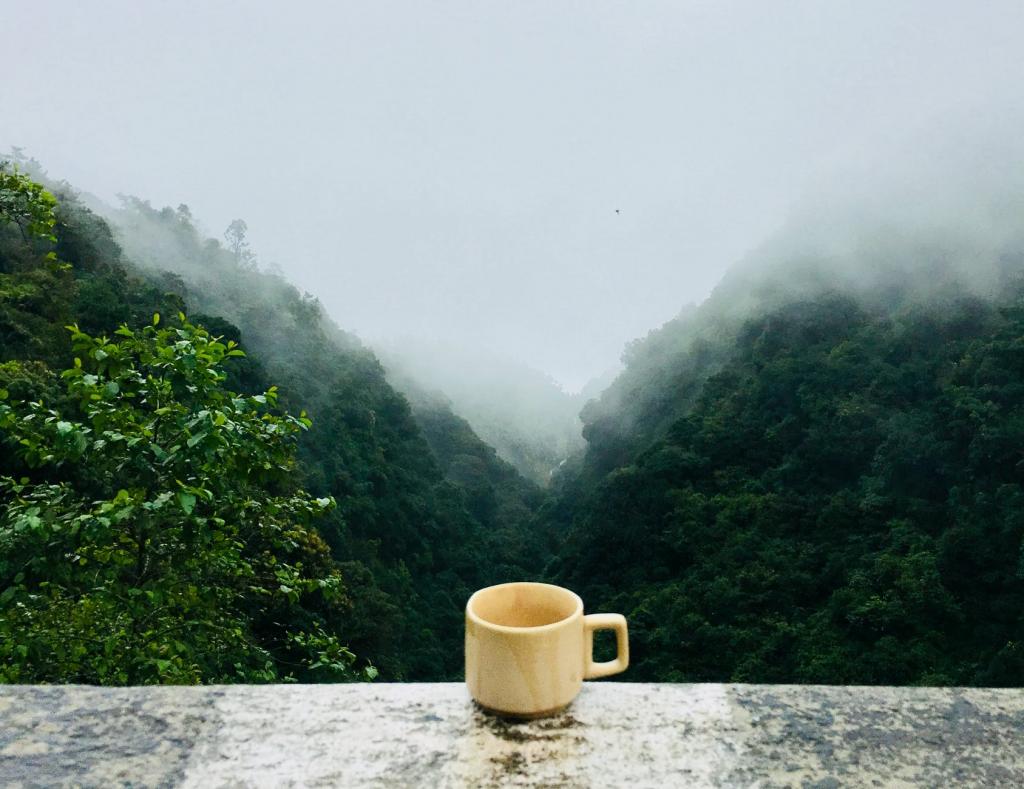 It's a magnificent day in Wisconsin, all sunshine and gentle winds and temperate air.
Not befitting Good Friday, I think, as I gaze down into the dregs of my teacup. I idly wonder if swallowing the tablespoon of green sludge at the bottom of my cup will calm the already-nagging emptiness in the pit of my stomach. I'm fasting today, in accordance with church teaching. I did not give up anything during Lent. I intended to pray more, but I seem to have forgotten how. I didn't go to Ash Wednesday services. I don't plan to go to services today. I go to Mass each Sunday, but I hide in my pew flipping through Instagram and trying to calm the fear of my fellow worshippers. I am no longer considered the "right" kind of Catholic. Yet, I'm fasting.
As I swirl the dregs around in my cup, vaguely thinking of Professor Trewlany's technique for reading the future, my mind slips to Lenten seasons of the past instead. The various sacrifices I'd make as a child. The time my high-school traditionalist idols gave up meat all throughout Lent, and how I felt jealous and insecure. The time I traded shifts as a young paramedic to make it to Holy Thursday services in my uniform. The 12-hour ambulance shifts I worked on Good Fridays past, when I would buy an entire gallon of high-pulp orange juice to drink throughout the day. Technically, I would still be fasting, yet I always felt guilty for supplying my body with the fuel it needed to keep my muscles and my brain functioning long enough to respond to emergencies. So much useless guilt. So much time wasted, pondering how far short I fell from my idea of perfection.
Part of me misses the fervor that inspired those past Lenten seasons. The fervor is gone, but much of the guilt still remains. My tea is gone and now I'm craving a cup of coffee, with plenty of cream and sugar to sneak in calories during this day if fasting. And I ache with guilt over that. Over cream and sugar. The thought of the Crucified Christ seems foreign and strange to me, causing no response. Instead, I respond to the thought of cream and sugar. Of all the things I have done, it is the thought of cream and sugar that causes an involuntary recoil inside my mind. What good can come from such patterns?
It is a magnificent day in Wisconsin. It is Good Friday, and I am fasting. I sit in the sunlight of this glorious day, and I fast. And somehow, despite everything, it is enough.
Image Credit: https://www.pexels.com/photo/white-ceramic-cup-641038/