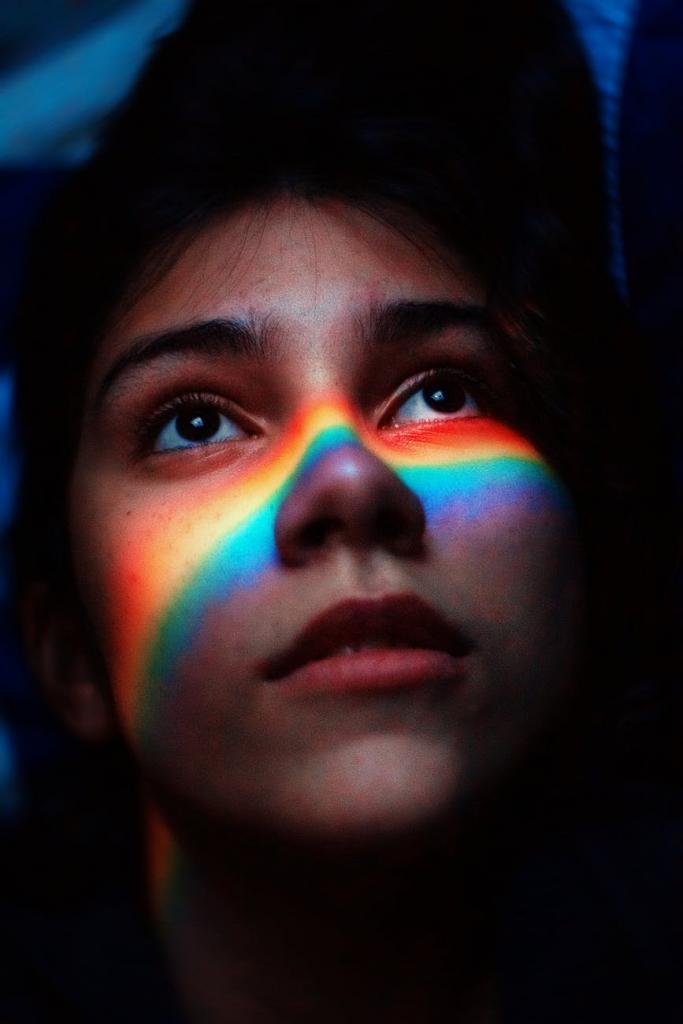 Back in 2014 when artist Kesha Rose Serbert (known as Kesha)  entered rehab, I wanted to let her know that I was praying and rooting for her, so I wrote her a letter. 
In the letter, I quoted Bob Dylan (she's a major fan of his), told her that things were going to get better, and ended by telling her that she needed to live in the light. Did she receive my letter? I don't know; I like to think she did. However, in a way, Kesha did respond to me, but not in a letter. Her response was in album form. And it was not just addressed to me—it was addressed to all women.
I hope you're somewhere prayin', prayin'

I hope your soul is changin', changin'

I hope you find your peace

Falling on your knees, prayin'

"Praying" —Kesha  
After her time in rehab and the ongoing controversy and legal battles with music producer Dr. Luke, this is what she wanted to say: I hope you're somewhere prayin'.  A week later, her second promotional single, "Woman," was released.  The chorus in this song rings a little differently in the ears compared to "Praying":
I'm a motherf****** woman, baby, alright

I don't need a man to be holding me too tight

I'm a mother****** woman, baby, that's right

I'm just having fun with my ladies here tonight

I'm a motherf*****

Mmm, yeah

"Woman" —Kesha 
Although these songs are on polarizing sides of the spectrum, they compliment each other in what she's telling us women.
First, one can find strength, healing, and empowerment in forgiveness. Second, deciding to forgive does not negate any woman's identity as a bada** motherf*****.
 This album is significant to me for reasons that are perhaps unlike other people's. In college, I put a lot of pressure on myself to be perfect. I was the person in class crossing out the letter grades below an "A" because, in my brain, an "A" was the only exceptional grade to get.  When I didn't get an "A" on an exam or paper, I was incredibly hard on myself, which led to anxiety attacks and depression. I hated making mistakes. I was also a "yes-man" and took on way more than I could handle. I'd even allow professors and advisers to pressure me into academic decisions that did not work for me and would not benefit my career.  It was not until I heard this album that I was able to finally find some peace in my life, realizing perfectionism gets you nowhere. These songs showed me that mistakes are not an end but a springboard to learn more and try harder. 
It's significant to me that Kesha totally could have released "Woman" as her first single in her comeback to the music scene. But she released "Praying" first as a fresh start, as well as the first song she wanted her fans to hear. This is powerful and inspiring.
The more I listen to this album, the more I realize it needs to be the anthem of the #MeToo movement.
I think many could to turn to Kesha's album Rainbow as a way to understand how we can  respond to the issue of sexual assault and effect positive change. 
First, we can pray for the healing of, first, those who were harmed, but also those accused and guilty.  If the hearts of those who have hurt others are not transformed, little can be accomplished. Second, we should not forget that we are mother f******* women.  If someone or something is making you feel uncomfortable, speak up. If you see someone being mistreated or disrespected, speak up. There is nothing wrong (there is actually everything right) with speaking up for yourself or for the good of others. 
We live in a world where we are told we can only be one thing.  You can't be both strong and forgiving. Similarly, if you just listened to "Woman" by itself, you might never recognize the power of forgiveness. And if you just listened to "Praying," you might never realize that it is totally okay to say "f*** off."  Kesha's album as a whole shows that you can be both gentle and empowered. We need both of these elements in our lives in order to grow, heal, and carry on.
Kesha's album Rainbow is about healing, loving life, and loving yourself.
 This album taught me that learning to forgive others takes time, but it is something we should strive to do. And it also taught me that life is too short to be so hard on yourself. Yes, it is super important to work hard and strive to be your best self, but do not forget to have fun. So grab your tissues and dancing shoes and listen to Rainbow. 
Image Credit: https://www.pexels.com/photo/woman-with-rainbow-light-reflecting-her-face-2859616/