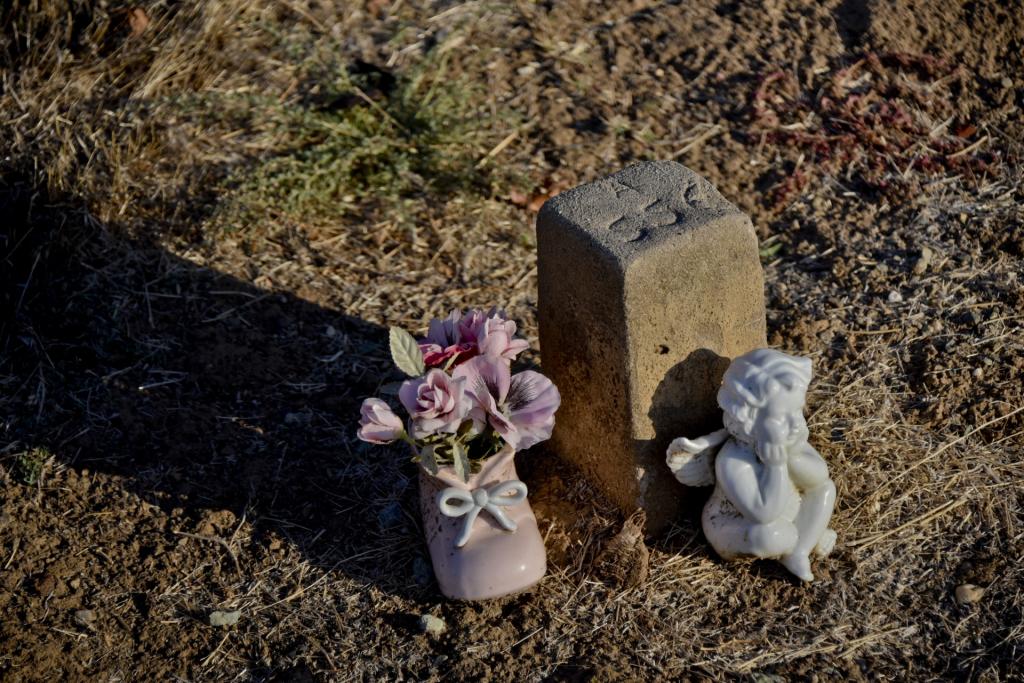 ***Content Warning: Child Loss***
This spring, I spent way too much time with most of my family, all of us huddled together between churches and funeral homes, helping plan funerals and memorials.
I am not surprised that we had family drama. I would have been more surprised if we hadn't. 
But one of the moments that surprised and hurt the most came when we were writing an obituary.
The funeral home director paused, reading through the list of family who had died, and asked if there was anyone else who should be included. There was a tense silence before, with a furtive look to the right and left at everyone else, my brother, my mother, and I instinctively blurted out my sister's name.
And spent a few hours hearing how inappropriate it was to do that.
I don't think the three of us cared. My sister's name stayed.
But it hurt. My mom and brother have always been honest about my older sister being stillborn. But even though I am in my 30s, most of my aunts and uncles treat it as a shameful flaw of my mother's that they will not talk about. They tend to treat it as something that never happened.
But it did.
My mother should be allowed to grieve her lost daughter openly with family. My brother should never have been corrected for mentioning two sisters rather than just one. And while I never met her, but that doesn't mean my older sister somehow did not exist and that I shouldn't feel something about her loss.
Honestly, I still do. There is a closeness there. I remember in CCD, when we were learning about patron saints and pilgrimages, I asked my mom to drive me to the cemetery and spent hours talking to my older sister at her graveside, convinced she was my patron saint. Theologically sound? Maybe not, but I was in third grade. My mom did not look horrified at this. Honestly, I think that she was relieved to be joined in her own grief for once, rather than getting the side eye my aunts still give her when she puts flowers on my sister's grave.
To this day, I still go to visit her on particularly good or bad days. But I don't talk about it very much anymore. I don't tell people I have a brother and a sister anymore. I don't ask why my mom cries on my birthday and still fusses over it when I am an adult.
Because I know the reason why. And I know that she existed.
I have been trying to write this article for a few weeks now, if I am being honest with myself. Not because of All Saints' or All Souls' Days having just passed, although those are still bright lights to my confused and troubled little soul. Not because October was infant loss month. I started writing this after taking my mom to the cemetery and then to a restaurant to celebrate my sister's birthday.
So yes, we put my sister's name in the obituary with the rest of the family that had died, that day at the funeral home.
Because I have an older sister. I never met her, but she was real. And my mother still feels where she should have been in her life. And so do I.
Image credit: https://www.needpix.com/photo/1531255/nonames-baby-grave-cemetery-death-babybooties-ceramic-token-smallchild