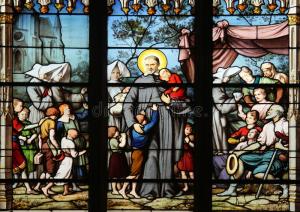 Observed National Day
In the United States, there is a national day called Take Your Child to Work Day. It is typically observed in the month of April. It's a day that working parents are encouraged to take their child (children) to work, so that children can be exposed to future job possibilities and the benefits of education. Schools promote this day and use the national day to incorporate some sorts of career exploration into the school curriculum a few days or weeks before the observed day.
Our family had the privilege to homeschool for eleven years before our three daughters went to complete their high school careers in public schools. At different times during our homeschool years, each of our daughters had the opportunity to go to work with Dad at the Dallas Zoo, where he was the Veterinary Nutritionist for sixteen years. They loved the work day experience that they each became Junior Zookeepers volunteering at the Children Zoo once a week. Now adults, all three daughters are professionals in their chosen fields, making their impact in their world.
This was twenty years ago! And things have changed in our society! Parents are facing some of the most difficult times with schools, technology, and media all at once. These are some challenging times to raise a family. The idea of taking children to work is great. However, to be better suited for the times we live in, parents need a greater idea that will infuse them and their children with the heart, tools and resources to successfully navigate these unusual times. We were blessed to have church communities through the years that we took our daughters to, not just on Sundays. Those times in their lives helped us as parents to set and build a strong foundation for their lives.
Greater Idea
The greater idea is called – Take Your Child to Church Day! Studies by Barna Group – an impactful think tank that have studied the intersection of faith and culture for almost forty years, show a decline in church attendance, especially among the younger generation. Yes, some of the attendance challenges churches are facing now is due to the pandemic. However, we already had a church attendance problem before the pandemic. The pandemic only magnified the problem.
Our American culture sees Sundays as a "catch up day", or "prep day." A day families catch up on laundry and all the errands that were not done on Saturday, due to children's sporting activities.A day where families prepare for the coming work week, by prepping meals, ironing clothes, setting appointments and the list goes on. Additionally, on Sundays, many families sleep in, go to the lake, or binge on some of their missed TV shows.
Going to church is not one of the things that make the Sunday list for many families with school age children. However, this one missing thing yields the most dividend, not just during the week, but in thriving in life. It's understandable why many families with school age children might see going to church as too much work, getting the children ready and out the door to church on time. However, taking your child or children to church is giving them "spiritual vitamins" before they will ever need "spiritual medicine.". The benefits of taking your child or children to church far out-ways all the criticism out there about attending church.
Church People Statements
Such statements as, "church people are not real", church people "know it all" or the most popular of all, "church people are mean-spirited." May I clear up something right now, these statements are true for any place where people connect and have community. Let's see how these statements are the same for office: "office people are not real", "office people know it all" or "office people are mean-spirited."  How about for community connections: community "people are not real", community people "know it all" or "community people are mean-spirited." A common thread in these different places is "people." Anywhere you have humans, such statements will be true. It's a guarantee.
So parents, do yourself a big favor and take your child or children to church on Sundays, Wednesdays or anytime during the week there is a community gathering at church that your child or children can benefit from. Make attending church a top priority for your family. Then follow up with discussions at home, while you are doing laundry, cooking, ironing, doing homework or just sitting in your living room. Talk about what each family member learned at church through the songs, sermon and prayer. Life can get hard, however having the heart, attitude and perspective to navigate life when that happens is the defining factor for a thriving life! Parents, please take your child to church!