Sometime last month, while searching online for a moisturizer that would help ease my extremely-dry-in-the-New England-winter skin, I stumbled upon Celtic Complexion. I am not going to lie, I was a sucker for the brand immediately. As a Celtic pagan witch, my heart squealed a little just when I saw the name. I checked out the website and started reading a bit about the product.
Here's what it says on the main page: If you have a Celtic Complexion (Irish, English, Scottish heritage), you may be prone to rosacea (redness), sensitivity, or dryness. But most skin care products aren't designed to relieve those conditions. And that's where Celtic Complexion skin care products can help.
I have a Celtic background, but I had no idea that Celtic skin issues were a thing!! It turned out to be exactly what I was looking for. I suffer from mild rosacea around my eyes, very dry, and very sensitive skin. Furthermore, they are 100% organic, made in the USA, and a woman run, woman-owned small business. I was convinced.
I decided to reach out to Jennifer (the beautiful and kind creatrix of Celtic Complexion) on a whim to see if I could get a sample and write a review for my blog. And she said yes!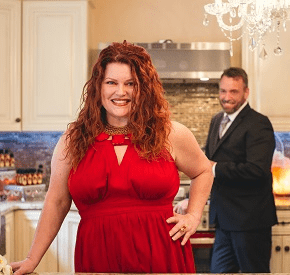 A week later, my husband brings the mail in, a box in hand with my name on it. I immediately opened it up and my husband asks from across the room 'What is that? It smells amazing" and, indeed, it did. Jennifer had sent me the
Love Your Skin Travel Kit
, which contained the entire Celtic Complexion skin care collection in travel size. As my name implies, I'm the wandering witch, so travel sizes are my favorites!
I was heading to
Pantheacon
the following weekend, so I decided to bring my kit along and see how it went. Now, to be perfectly honest, Pantheacon was a bit crazy. I drank A LOT, I barely slept, and my eating habits were horrific. Usually, for me, a skin disaster waiting to happen. I was expecting red, puffy skin and a bad rosacea flare up. This time? My skin was glowing, I felt like a fairy!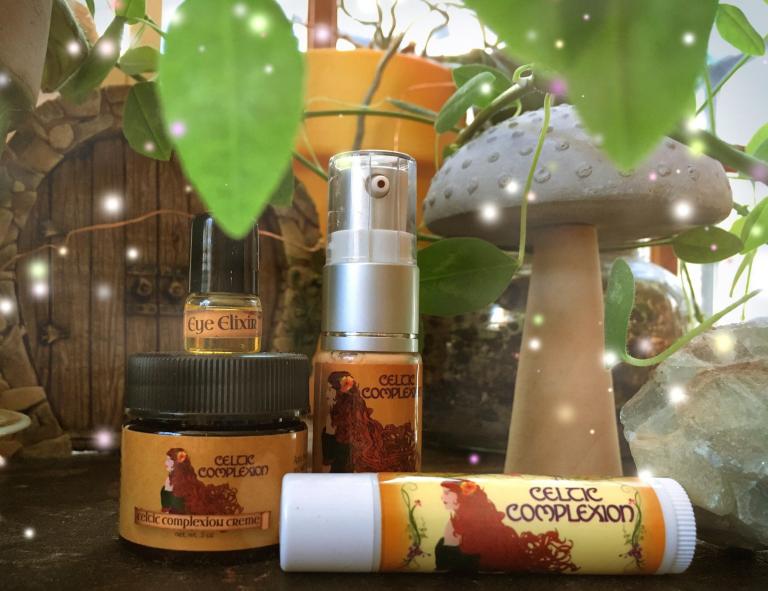 Here's what's great about Celtic Complexion:
Packaging: All of the products came in very sturdy bottles with the beautiful Celtic Complexion logo. Nothing leaked! I travel by carry-on exclusively and normally have at least one mishap, not this time.
Handmade in the USA: Celtic Complexion is a family owned business. Jennifer creates and hand blends everything she sells out of North Carolina! As she told me. "it's like the difference between fast food and mom's home cooking." Check out these two blog posts to get her perspective: Confessions of an Artisan Skincare Maker and Discover the Passion Behind the Potions
The Smell: As mentioned earlier, my husband pointed out how good everything smelled as soon as I opened the box. And it continued to do so. Every product smells fresh and natural but is not overwhelming. It's very subtle.
Customer Service: Everything arrived very quickly, the packaging was amazing, there was a great instruction pamphlet, and there is a 30-day back guarantee.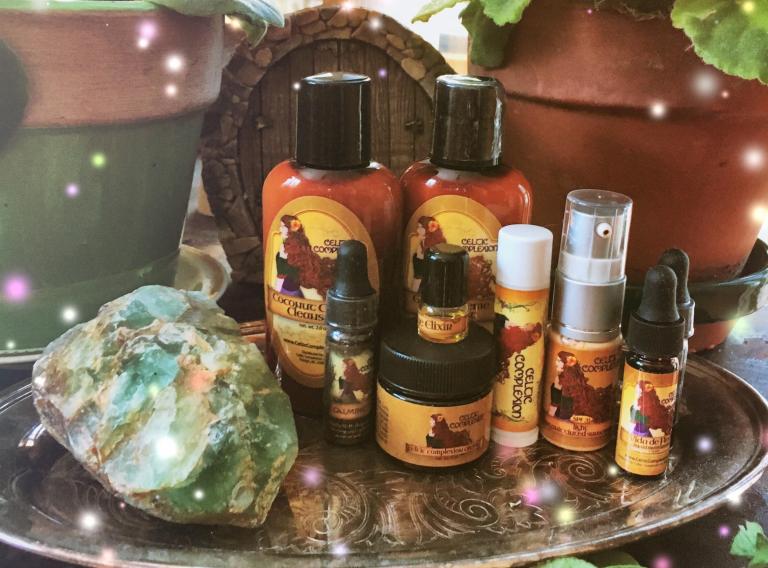 My favorite items were:
Celtic Complexion Creme- SERIOUSLY the best moisturizer I've ever used. It is thick and creamy without being oily. It left my skin feeling moisturized the entire day. Normally, I apply moisturizer 3-4 times daily depending on how dry my skin is at the moment so this was astounding to me. My face was smoother than a baby's bottom 😉
Tinted Moisturizer with SPF- This is extremely lightweight and somehow manages to feel fluffy. Almost like a mousse. I don't use foundation, just a tinted moisturizer and I was very happy with it. Blended really well and didn't leave any weird smears.
Eye Serum- This came in the cutest wee rollerball tube. I've used it approximately twice and my rosacea has disappeared. It's been over a week. It smells like heaven and feels wonderful when applied.
Coconut Cream Cleanser- This effectively removed all of my makeup and left my skin feeling moist! Usually, cleansers dry me out but this one did not, must be the coconut oil.

Practical Info:
-You can find Celtic Complexion on Instagram, Facebook and on their website
-Subscribe to their newsletter to find out about updates and sales and to receive a free eBook of Jennifer's Holistic Solutions for Beauty Guide.
-If you are interested in trying out Celtic Complexion, one of the kits is the way to go. This will give you a variety of the products to try.
-Celtic Complexion is celebrating their seven-year anniversary this St.Patricks Day on March 17!! In honor of this achievement, they will be having a one day Buy One, Get One sale!! Subscribe to the newsletter via the link above to receive updates!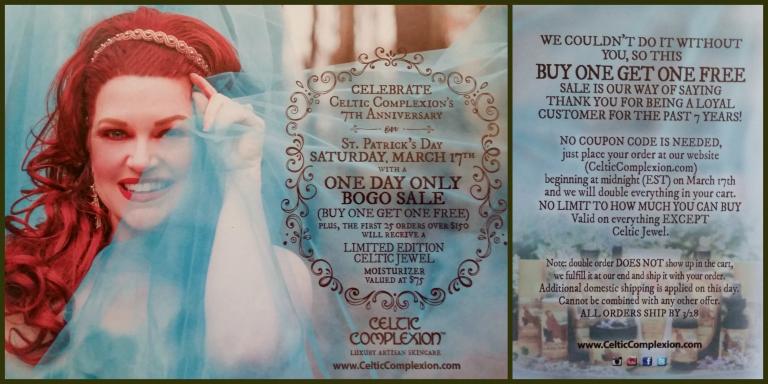 PS: if you decide to purchase something from Celtic Complexion, make sure to enter the word 'witch' in the notes section of checkout and Jennifer will include a free gift for you!! One of her peppermint/lemongrass lip balms, which are AMAZING!
Disclaimer: Jennifer sent me these products to try out free of charge. All opinions, however, are my own and I was in no way obligated to write a positive review. It really is as amazing as it sounds.