My brother moved to Asheville a couple of years ago. I've been meaning to visit for a while so when my husband and I had overlapping spring breaks (and more importantly, enough travel rewards to get down there at a reasonable price), we jumped on the opportunity.
I also happen to have three very good friends who live in the south, so we gathered in Charlotte for the weekend for an Ostara get-together and all drove to Asheville together.
I had been hearing wonderful things about this part of the country for years so I was so excited to finally get a chance to visit. As usual, I researched maniacally before going and had an extensive list of places I wanted to visit.
For those who don't know, Asheville is in Western North Carolina and lies within the region known as Appalachia. It was originally Cherokee territory and only became readily accessible after a railroad line was installed in 1880. It's one of those quirky little towns with a whole lot of pizzazz. Street art, loads of breweries, and excellent restaurants are just some of the things that make Asheville a great place to visit.
The main thing I was interested in when planning this trip was visiting sacred Cherokee sights. There are several very fascinating places within the greater Asheville region, including the town of Cherokee itself which is home the Cherokee nation.
Paint Rock and Hot Springs, North Carolina
This little town is located about 45 minutes drive from Asheville and is a stop on the Appalachian Trail. There's a strange feeling of 'otherness' that hits you as soon as you drive in. It's hard to explain but almost as if everyone in town is hiding something. (Side note: this region is home to lots of Bigfoot legends and sightings, so maybe that has something to do with it).
It is also home to a naturally occurring hot spring with reputed healing properties. The hot springs can be accessed by renting a private tub which runs at $50 an hour which seems expensive but wasn't that bad considering there were four of us. You do have to book in advance so be mindful as it can get busy on the weekends. You are able to bring food and drinks into the private tub areas which is great so we enjoyed a couple of ciders while enjoying our soak. The springs also lie along the beautiful French Broad River which can be seen from the tubs so that's also a great perk.

After that, I convinced my brother to drive us several miles down a dirt road to try and find the Native American pictographs said to be in the area. The rock art is about 5 ½ miles down River Road, the road turns to dirt about 2 miles in but you have to keep going. The cliffs are located right before a sharp right turn in the road. They are easy to find once you are actually on the road.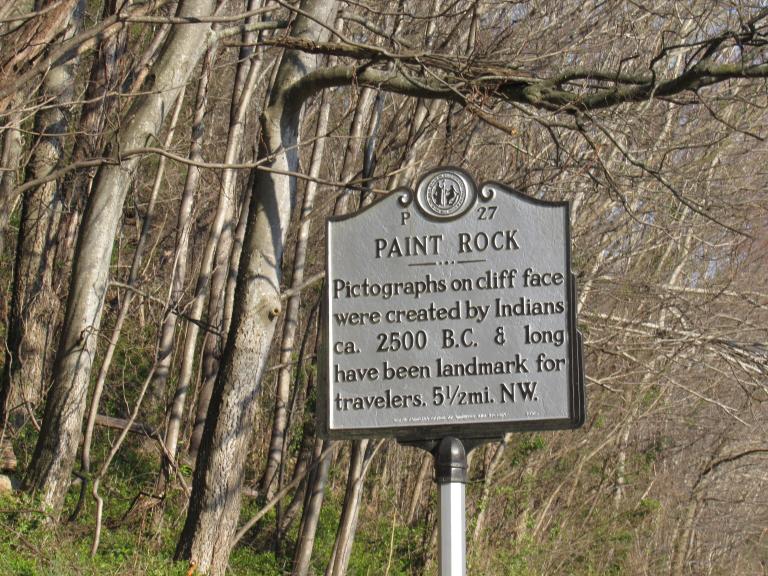 These pictographs are North Carolina's best-known example of Native American painted rock art. Recent testing in 2006 indicates that they were created about 5,000 years ago. Some suggest that they were made to let travelers know about the nearby hot springs and they're healing qualities. Unfortunately, the pictographs themselves have drastically eroded. They are completely exposed to the elements and were only barely visible to us, even with the good quality zoom on my camera. This spot is also covered in graffiti, so the only place the pictographs are visible is high up on the cliff face. If you do visit, find the trail behind the cliffs that leads up to the top. It offers an exceptional view of the river and is a really great place for quiet contemplation. We all felt the sacredness of this sight. We thanked the land while we were there by picking up some trash and I made an offering of water to the land spirits.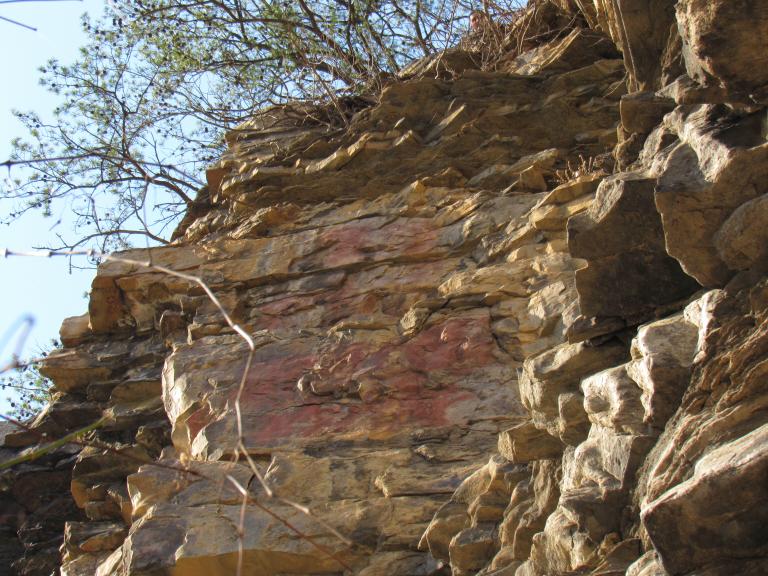 Judaculla Rock- Sylva, North Carolina
Located about an hour west of Asheville, we visited this ancient rock art site on our way back from Cherokee, NC. This was and is a sacred Cherokee place. It is comprised of a large soapstone boulder covered in petroglyphs (pictographs are painted, petroglyphs are carved). There have been 1,548 unique carvings identified on the rock, making it the largest single petroglyph site east of the Mississippi. According to Cherokee legend, the footprint on the rock was made by Tsul`kälû (anglicised as Judaculla). He is an ancient giant spirit who inhabits a nearby mountain and was responsible for all the animals in the area. One day he saw hunters trespassing on his land. He jumped down from his mountain and the impact of his landing caused his footprint to be permanently marked on the rock. This site is still recognized as an important place within Cherokee cosmology and is thought to have been used as the location of religious rituals up until the 19th century.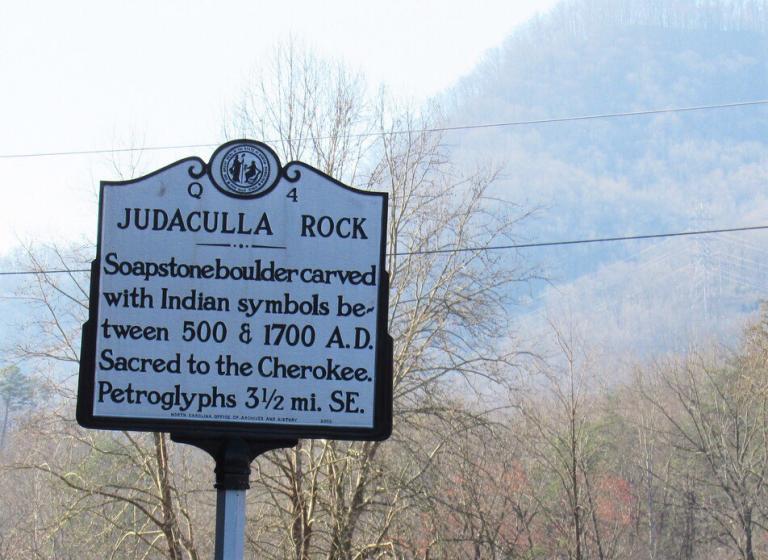 The site itself is really easy to find. It's postmarked along the way and is a short walk down from the parking lot. The rock is surrounded by a viewing platform and it is not meant to be touched or walked on. If you visit, please respect the sacred nature of the site (as well as conservation) and refrain from leaving the platform.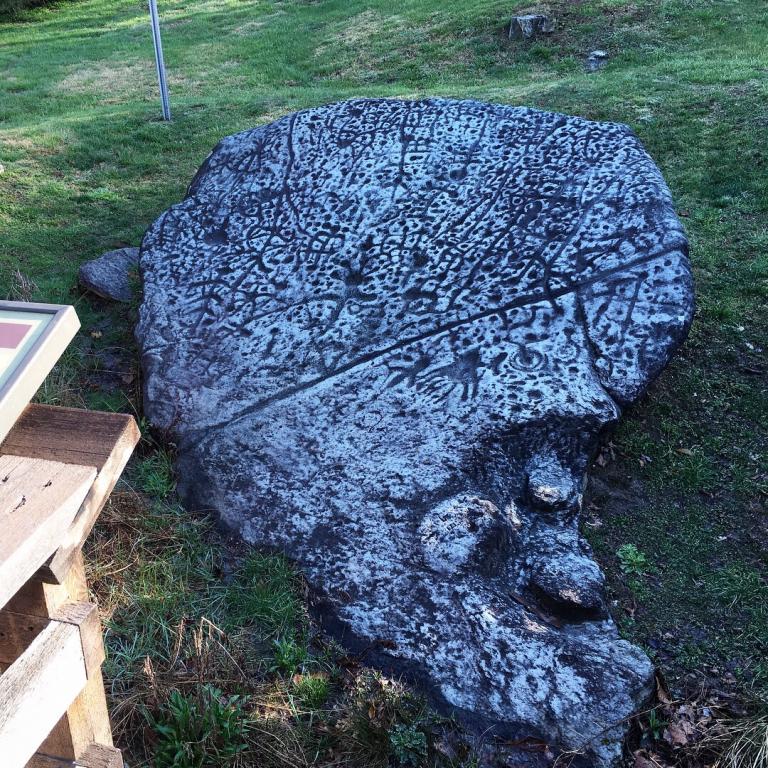 Museum of the Cherokee Indian and Cherokee, North Carolina
Also about an hour from Asheville, Cherokee is home to the Eastern Band of the Cherokee Nation. It is a beautiful place to visit and lies along the Ocunaluftee River. The southern entrance to Great Smoky Mountains National Park is also about 15 minutes north of the town. We drove up from a quick visit and even saw some wild elk!
The main reason for wanting to visit on my end was the Museum of the Cherokee Indian. Opened and operated by the Cherokee people, this great museum has an amazing variety of artifacts and presents a well-organized history of the Cherokee people from the times of their Paleo-Indian ancestors (12,000 years ago) to the present. I learned a lot about Cherokee cosmology, culture, and traditions. A substantial part of the museum is dedicated to post-contact history and the trials of this great nation. Systematic treaty breaking, betrayal, and forced relocation summarize the tenuous history of the United States and its relationship with the Cherokee nation.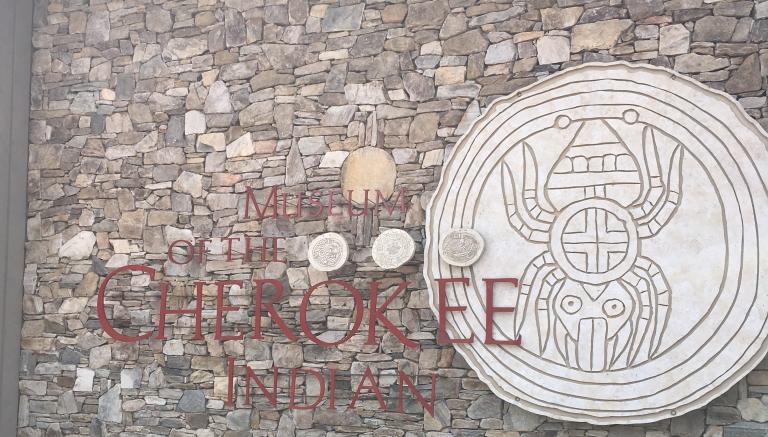 I left the museum with a heavy heart and have continued to think about how I can make reparations within my own life. It's easy to fall into a depression of white guilt but this is helpful to no one so I combat this by learning as much as I can about native culture and lifeways and by honoring their traditions. I also feel its very important to state that there is a fine line between honor and appropriation. I honor by learning but I would NEVER attempt to recreate any Cherokee (or indigenous for that matter) rituals or spiritual practices within my own craft. Western society has interfered long enough so unless you are connected with a tribe and learning from them; please do us all a favor and stop spreading Western ideas about 'Native American medicine.' End rant.
Non-ancient things but I loved them so I'm recommending regardless:
The Green Man Brewery: Unfortunately I'm celiac so I couldn't try the beer, but it was still worth a visit because of the decorations. The back wall of the bar area has a giant mosaic of the Green Man! Totally amazing and if you drink beer, I hear it's pretty good.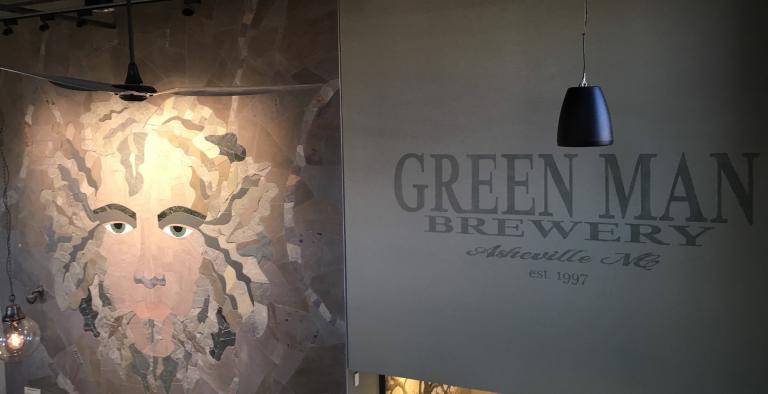 Bold Rock Cidery: Celiacs rejoice! I have found the best cider in America!!! Seriously, they even have an IPA cider which is so so so good! And they have trivia on Tuesday nights, we went with some friends and had so much fun!
Tupelo Honey Cafe: I had the Southern Shakshuka (gluten-free!) and it was so good that I almost cried. No seriously. All the glutiny items looked amazing as well!
12 Bones Smokehouse: The best barbeque I've ever had in my life. Plus it's in this really cool little industrial artsy district. Hours are weird so make sure to check that they're open before going and they're usually packed so plan for a wait. I recommend the Jalapeno Cheesey Grits and the ribs! Also, very gluten-free friendly!!!
Blue Ridge Parkway and Folk Art Center: No trip to Asheville is complete without a drive up the Blue Ridge Parkway. Stunning mountain views for days. Also make sure to swing by the Folk Art Center, which has a museum of traditional Appalachian crafts as well as a boutique full of artisan-made wares.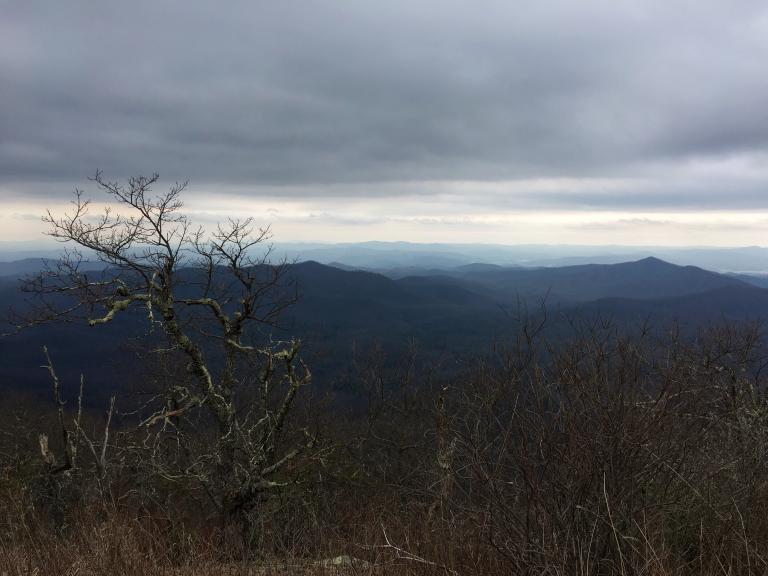 The Biltmore Estate: While the entrance fee is very expensive (my brother has a friend who works there so we got free tickets, yay!), this is the #1 attraction in Asheville. Built by the Vanderbilt family in 1889 it is the largest single family home in the United States. It was fashioned after a French chateau (which is not that exciting if you've been to France as many times as I have to be honest) and has a great collection of antiques and amazing gardens and views. You could easily spend the whole day here.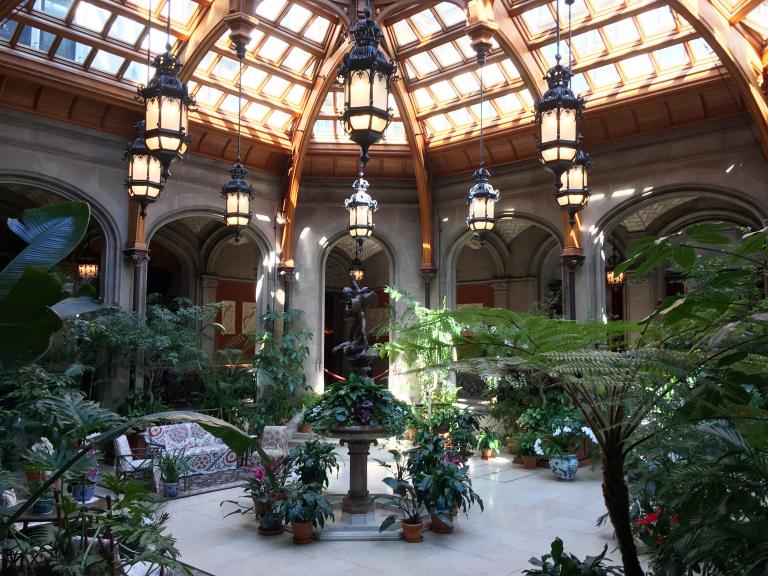 Sources:
-All photos in this post are my own
"Judaculla Rock." North Carolina Highway Historical Marker Program website. A Division of the North Carolina Department of Cultural Resources. (accessed January 10, 2011).
"Judaculla Rock." William S. Powell, ed. Encyclopedia of North Carolina (University of North Carolina Press: Chapel Hill, NC 2006).
Mountain Ghost Stories And Curious Tales of Western North Carolina. Randy Russell and Janet Barnett. Sixth Printing, 1988, 1996.
https://www.visitmadisoncounty.com/activities/self-guided-tours/hot-springs-historic-markers/