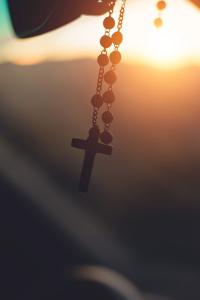 Christianity is under attack now more than ever. According to the Tablet, a study shows that one-third of the world's population are victims of religious persecution, with Christians being the most persecuted of all the groups. The world was stunned and horrified by the series of coordinated terrorist bombings in Sri Lanka which claimed the lives of over 250 people and injured at least 500 on Easter Sunday of this year. The attacks are among the worst terrorist attacks since 9/11, and the country is still reeling from the devastating event. Two of the three Catholic churches which were bombed are still closed, but Mass was recently held at St. Anthony's Church in Colombo.
Persecution Around the World
We are blessed to live in the United States, where we can worship without the level of fear that some endure when they practice their faith. Parts of Africa, Asia, and the Middle East are among the most dangerous places to live as a Christian, according to Open Doors USA. Persecution of Catholic churches is on the rise also in Europe, where, according to CBN News, there were 1,063 desecrations of Catholic churches across the continent, up 17% from the previous year. In February in France, at Saint-Alain Cathedral in Lavaur, an alter cloth was burned and crosses and statues were desecrated, and in Nimes, the Church of Notre Dame des Enfants was desecrated, according to Newsweek. Also in France, the church of St. Sulpice in Paris was set on fire after a service. The spike in violence and persecution against Christians is believed to be a result of increased Muslim migration into Europe, especially France and Germany. A January 2017 study showed Islamic attacks on Christians was up 38%.
Pray Without Ceasing
Violence has increased against all religious groups, as noted in this AP article detailing attacks on houses of worship around the world over the past decade. How can we help stop the hatred and violence between all people? Prayer is the primary line of defense against evil in the world. Pope Saint John Paul II reminded us of the transforming power of prayer and penance when he said, "Prayer joined to sacrifice constitutes the most powerful force in human history." As people of faith, we must believe in this power of prayer and commit to "pray without ceasing" as St. Paul instructed us in his first letter to the Thessalonians. We can begin today by setting aside ten minutes for prayer, and, over time, increase the time we spend with the Lord daily. Our Lady has called us repeatedly to prayer in her approved apparitions, especially at Fatima. The message of Fatima is a call to prayer and penance for sin, to correct the evil in the world. Are we listening to her requests?
Love One Another
"I give you a new commandment: love one another. As I have loved you, so you also should love one another. This is how all will know that you are my disciples, if you have love for one another." (John 13:34-35) As disciples of Christ, we are called to show love and to witness that love to the world. It begins with us. If we love those around us, even our enemies, we can help the world to know Christ's love and spread his peace to others. If we treat those around us with love and respect, we can help to end the cycle of hate and violence present in the world today. We can remember that "when we are no longer able to change a situation, we are challenged to change ourselves," as Holocaust survivor Victor Frankl is quoted as saying.
(Image credit: Pexels)