What do I lose when I take the words of Jesus seriously and surrender to God as if my life is as good as dead?
Is demanding this kind of surrender loving or cruel? Is Jesus asking too much of us to count ourselves as good as dead?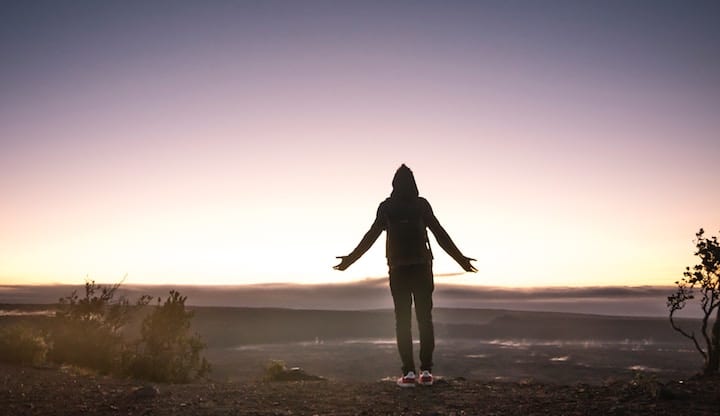 For some of us, the command of Jesus may even be jarring. After struggling with self-acceptance or self-esteem issues, lack of attachment, bullying, or a fear of abandonment if we don't measure up, this may sound like a catch 22.
After trying to find security and acceptance, we may wonder why God would ask such a thing of us.
When I struggle to find the goodness of God in a call to surrender my life to God, I'm typically making two mistakes: believing what I have is better than it is and failing to see what God offers in return.
What God offers in return for my plans and ambitions is nothing less than my true self, my identity as his beloved child. This is a security and a source of life that no one can steal from me.
How often do I see this offer of life, abundance, love, and security from God clearly?
The trouble, in fact, is that my own plans and ambitions obscure this true identity in God. The longer I hold onto my illusions about myself, the longer I'll fail to fully enjoy the life that comes from God.
We have no shortage of distractions and false sources of identity. We may forge our identity from our work, our homes, our use of technology, our possessions, or our clothes.
These sources of identity are fragile and destined to fail us. When Jesus calls us to surrender our lives to him, he is giving us an invitation to ground ourselves in the way he sees us, not in the image we project of ourselves.
There is nothing to project or to defend in Jesus. We are free from our illusions and images that will one day let us down.
The great mystery of our surrender to Jesus is that we can find security and freedom when we leave our limited projects of self-importance and illusion behind.
As I rush around trying to preserve the drops of water I've collected in my cup, there is an invitation from God to leave it behind so that I can enjoy the streams of living water that are available to every person who is willing to come and drink.
Read More About How to Pray…
This is an adaptation from Flee, Be Silent, Pray. After years of anxious, hard-working spirituality, I found peace with God by practicing contemplative prayer. I've written an introduction to this historic Christian practice titled:
Flee, Be Silent, Pray:
Ancient Prayers for Anxious Christians
Amazon | Herald Press | CBD
Image Source: Photo by Steve Halama on Unsplash