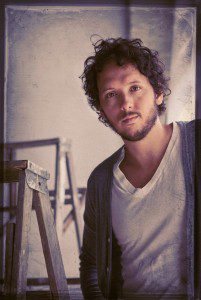 Yesterday, WORLD magazine ran a story on the band Gungor and how the theology it articulates in its music has shifted away from orthodoxy. Michael Gungor in particular now embraces "God as woman" theology (which I recently covered at great length) and is emphasizing the role of doubt in his personal makeup. According to WORLD, Gungor now does not believe in a historical Adam or the flood. He has "no more ability to believe in these things then I do to believe in Santa Claus."
This is all sad to me, and disturbing. I've publicly expressed how much I've enjoyed Gungor's music. I've known that they were tilting away from the truth, but I didn't know how far. In such an instance, I think it's worth a very quick comment on the role of doubt in Christian faith. We need to say a couple things.
First, we need to distinguish between two states: temporary confusion and existential doubt. The Bible clearly has a category for the role of temporary confusion in the life of the believer. Think of David's mournful lament in Psalm 13:1–"How long, O Lord? Will you forget me forever?" David is going through the fire, and he feels it; in fact, he feels in the moment like he has been abandoned.
But the close of the Psalm is also of note:
But I have trusted in your steadfast love; my heart shall rejoice in your salvation. (Psalm 13:5 ESV)
In other words, David feels what I've called temporary confusion. He is unsettled, even disturbed, by his present experience. But he returns, even in this awful time, to the character and kindness of Almighty God.
Every believer, I think, will go through such times. The conditions of our lives will baffle us. The fallenness of the world will shake us. Figures like Job and whole biblical books like Lamentations give expression to such times. The minor chord of Scripture is real, and we ignore it to our own peril.
But we need to say here that confusion caused by temporal suffering, even confusion that returns to us over time, is quite different than settled doubt. Gungor, by his own words, does not believe core teaching of the Bible, God's Word. He is not wrestling with how these things can be; such wrestling is also, in certain seasons and to a certain extent, part of what some Christians will experience. In other words, we sometimes know what we believe but our find ourselves having to cling to the faith by the tips of our fingers. Yet we, like David, return by the Spirit's gracious power to the core character and salvific goodness of God.
When we enter what I've called existential doubt, however, we have moved far past this kind of state. We are now living and marinating in unbelief. We do not trust the declarations and promises of God. We actively doubt them, and we do not oppose our doubts with the Word of truth. This kind of doubt Jesus condemns. When he promised Peter that Peter could walk on water, Peter did not trust his Lord, and sank into the water. Jesus rebuked him: "O you of little faith, why did you doubt?" (Mt. 14:31) The message is clear: Peter should not have disbelieved the testimony of Christ.
Sometimes a believer goes through a hard season, as I have said, where they do not abandon their faith or distrust God, but they have trouble seeing him. They have hard questions to ask. I counsel students who go through these waters in my own ministry, and I do not dismiss their questions, but rather seek to help them think them through. But this kind of temporary confusion is pictured by Scripture as quite different than settled doubt. Those who wish to call themselves Christians but emphasize their doubts end up reducing the faith to a feeling, a mood; in our day, they often say something like, I disbelieve certain doctrines, my doubts are on many days stronger than my convictions, and it's not the Word of God that is my rock, but a feeling or sense of connection to God and other people. This is not okay. It is deeply problematic and spiritually disastrous. The church is not being gracious or loving by commending such a stance. The church that does is leaving its people to suffer, struggle, and spiritually waste away.
Second, when fellow believers go through deep waters, we need to speak in love and truth. We must offer comfort and help. We must make clear that Scripture gives voice to temporary confusion. At the same time, we must also show our brothers and sisters that Jesus is way better than doubt, that the solid rock of biblical doctrine is given us not for our policing, but our flourishing, and that we can ultimately overcome doubt and any trial by holding fast to the trustworthy word (Titus 1:9). Believers who go through a season of hardship, or even experience prolonged suffering, will give glory and honor to God by clinging to him and his promises even in their challenges.
In all this, we need the local church, and we need to pray, and we need to remember that it is no triumph for us to cave into ourselves, but to hold fast to Christ, even–if it must be–by faith the size of a mustard seed.