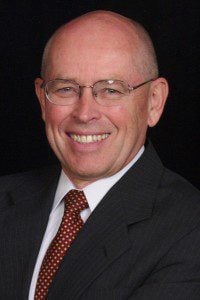 If you're in the Louisville area next week (Friday Sept 26-Saturday Sept 27) you should attend this exciting conference on faith, work, and human flourishing. The Commonweal Conference features renowned theologian Wayne Grudem and economist Barry Asmus. Here's a bit more info (register here–if you sign up by this Friday, you get a free copy of The Poverty of Nations!):
This conference brings theologian Wayne Grudem (Phoenix Seminary) and economist Barry Asmus (National Center for Policy Analysis) to the Southern Seminary campus to address "The Hard Work of Human Flourishing." From their recent work, The Poverty of Nations: A Sustainable Solution (Crossway 2013), Grudem and Asmus will present an integration of historical analysis, biblical theology, and sound economic principles to explain the reasons for poverty and to describe what is necessary for nations to move forward into prosperity.
Please visit this page to register for the conference. Here is detailed info on the breakout speakers and topics.
Pastors and future pastors should attend to enrich their understanding of biblical economics. The people pastors serve in local churches spend major quantities of time in the workplace. In seeking to serve and strengthen the people of God, it's hugely helpful to get a better sense of how economies and governments work to either stimulate or squelch human flourishing.
Here's the event schedule:
Friday, September 26
5:00pm   | Conference Check-In Begins
5:30pm   | Dinner (Optional Add-On)
7:30pm   | Plenary Session 1
                    "The Only Effective Solution to World Poverty"
9:00pm   | Dessert Reception

Saturday, September 27
8:00am   | Breakfast
9:00am   | Plenary Session 2
                    "The Moral Advantages and the Amazing Wonders of the Free Market System"
10:00am | Break
10:30am | Breakout 1: all speakers presenting separately
11:30am | Breakout 2: all speakers presenting separately
12:30pm | Lunch
1:30pm   | Plenary Session 3
"Overcoming Government Corruption by Promoting Accountability and Freedom in Poor Nations"
2:30pm   | Break
3:00pm   | Plenary Session 4
                    "Why There Is Hope for Change in the Negative Cultural Values of Nations"