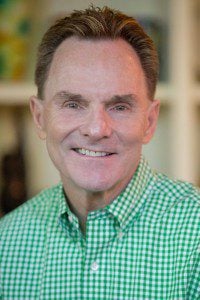 This is really exciting. I'm pleased to announce with CBMW that Cross Church pastor Ronnie Floyd, currently the President of the Southern Baptist Convention, will speak at "The Beauty of Complementarity" in April. Register here for the event.
Dr. Floyd will speak on "How a Christian Father Raises Godly Sons," a talk I asked him to give based on my appreciation of his leadership and my knowledge of his close relationship with his son Nick (a friend of mine and a pastor at Cross Church).
Here's the notice from CBMW:
In addition to serving as SBC president for the past two years, Floyd has been the pastor of Cross Church in Northwest Arkansas since 1986. He has written a number of books, including Forward: 7 Distinguishing Marks for Future Leaders, The Power of Prayer and Fasting, and 10 Things Every Minister Needs to Know.

Floyd's leadership in his church and within the SBC has been marked by a passion for missions, for prayer and revival, for training pastors, as well as a firm commitment to complementarian convictions.

He and his wife, Jeana, have been married for almost 40 years. They have two sons, both of whom are married, and seven grandchildren.
This is exciting news for CBMW. To have a widely-respected father and leader like Dr. Floyd speak for us means a great deal, and we're deeply thankful for this connection to the SBC as well.
We're now under a month in our countdown to our April 2016 T4G pre-conference. Sign up now and hear from Floyd, Piper, MacArthur, Begg, Mohler, DeYoung, and many more. There's a special women's event on Tuesday morning, too. We'll see you there!