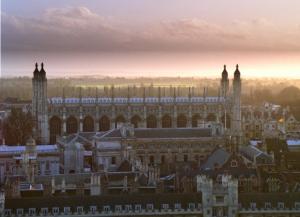 Next week is the 69th annual meeting of the Evangelical Theological Society. I have the privilege of presenting a paper on theopneustos ("God-breathed" from 2 Timothy 3:16) in a session on Sola Scriptura. The theme of ETS this year is the Reformation, and my fellow Midwestern Seminary colleague Matthew Barrett and I have the delight of considering what scholars call the "formal principle" of the Reformation, its doctrine of Holy Writ. (See the session information below.) The ontology of Scripture, I will argue, makes all the difference in scholarly exploration and doctrinal formation. It is a truly a book, an authority, unlike any other, for it is divine.
It's exciting to see so many Midwestern folks presenting at ETS. Here is a full list: it's over 20. I covered the origins of ETS in my book Awakening the Evangelical Mind and am glad to see this scholarly society thriving in the present day. When ETS was founded 70 years ago, Carl F. H. Henry–one of my favorite theologians–gave an address entitled "Fifty Years of American Theology and the Contemporary Need." In his message, published later in the Calvin Forum, Henry called for distinctly Christian scholarship: "We must also remember that our task is a scholarly task. This is not an attempt to set scholarship over against piety. The two must ever go together. Their divorce is also one of the evils that much of modern scholarship has fostered. Genuine piety and true scholarship must ever go hand in hand."
Henry quoted B. B. Warfield to strengthen his point: "Was it not Warfield who once wrote the beautiful sentence: 'The systematic theologian should ever rest on the bosom of his Redeemer'? But my point now is that the task of us theologians in the proposed theological society is not one of preaching, of devotional stimulation, or of cultivation of the inner life, but primarily a task of scholarly endeavor."
What eloquent and needed words these are from one of history's greatest minds. (See also these rich reflections from past days from scholar Jason Duesing.) May we do our part to advance the scholarly work of evangelicalism, recognizing such endeavors as inherently valuable, always laboring as theologians entranced with the greatness of God and the beauty of Christ's church.
*************
Here's next Thursday's information. Hope to see some friends there.
11/16/2017
3:00 PM-6:10 PM
Omni — Narragansett Ball B
Does Sola Scriptura Have a Future? The Reformation and Biblical Authority
Moderators
Owen Strachan
Midwestern Baptist Theological Seminary
Matthew Barrett
Midwestern Baptist Theological Seminary
3:00 PM—3:30 PM
John Woodbridge
Trinity Evangelical Divinity School
Biblical Authority in the Nineteenth Century: A Critique of David Bebbington's Proposal
3:40 PM—4:10 PM
Matthew Barrett
Midwestern Baptist Theological Seminary
Balancing Sola Scriptura and Catholic Trinitarianism: John Calvin and Nicene Complexity
4:20 PM—4:50 PM
David Garner
Westminster Theological Seminary
'Living and Active': Scripture, the Holy Spirit, and the Church
5:00 PM—5:30 PM
Owen Strachan
Midwestern Baptist Theological Seminary
Retrieving Theopneustos: The Reformation's Legacy and the Theologian's Errand
5:40 PM—6:10 PM
Panel Discussion
(Image: Cambridge University via Wikimedia Commons)