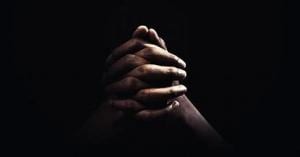 It is very apparent from the written and oral records that contemplative prayer was a massively important piece of early Celtic Christianity. This need for constant communication with the divine is still seen in the modern Celtic Spiritual movement. Prayer could be considered the kindling of life. Before there is a useful fire, there must be kindling to start it. And in the Celtic life, the day, the chores, the very living of life had to be started with the kindling of prayer.
Prayer is more than Words, it is Thought Leading to Action
Both in scripture and in the prayers of Celtic Christianity, prayer was never meant to be a docile chant of words to be spoken and then forgotten. True prayer and communication with God requires movement, both physical and spiritual. Our thoughts should drive us to communicate with God about our desires, wants and wishes. That prayer must then embolden us to then be the instrument of change God will use to bring the prayers of the heart to fruition. Too many times in the Western Church, we pray to God without thinking seriously about what we really are asking for. We just expect to request what we want, and God will grant it without any further work to do on our part. This concept of pray about it and forget about it is not prayer, its complaining. We must become more intentional with our prayers, and make prayer the start of an action, not the end of one.
Prayer is not a Genie in a Lamp
Prayer is more than just asking for things. In our Western faiths we have this habit of becoming quite demanding with God. Naming it and claiming as if we can decide for an infinite being what God will give or take away. True prayer is founded in a desire to communicate with God, not to simply lodge a wish list. Communication is a two-way street, that we have turned into a one-way road of selfish requests for money, health, and power. God is not a Genie; God is an infinite being that desires to communicate with us. Part of that communication is turning our prayer into action and allowing God to use us as an agent of change. This is something we can never do if we do not allow our prayers to turn into actionable items.
A Celtic Prayer for the New Year
This prayer was recited as the first thing done on the first day of the New Year.
"God, Bless me this new day,
Never vouchsafed to me before,
It is to bless Thine own presence
Thou hast given me this time, O God.
Bless Thou to me mine eye,
May mine eye bless all it sees;
I will bless my neighbor,
May my neighbor bless me.
God Give me a Clean Heart,
Let me not from sight of Thine eye.
Bless to me my children and wife,
And Bless to me my means and my cattle
A New Year, A New Chance
As we enter the second month of the New Year, may we truly use the time afforded us to be the change we want to see in the world. With so much hate and division, the time has been afforded to us to repent of actions and hurts we may have caused and seek to actively right the wrongs of the previous year. May we truly bless our neighbor and may we be blessed with the neighbors around us and learn from their histories and pains. May God give us a clean heart that desires to seek repentance and then unity. A heart that desires peace through reconciliation and not a phony unity created to silence. May our families be blessed and our jobs. May we always seek the heart of God in ourselves and in others.