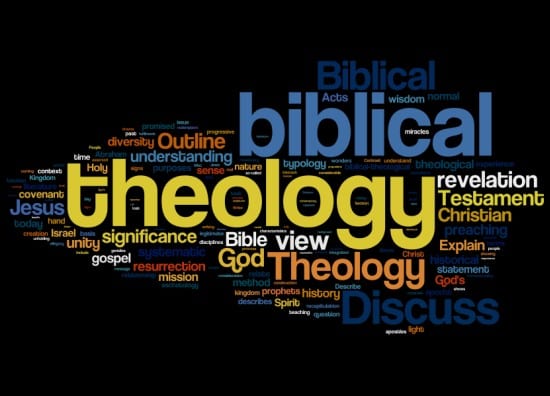 It has often been said that the "apple doesn't fall far from the tree". This phrase is typically used to describe the commonalities in character and personality found between children and their parents. This is also true in our walk with Christ. Everything from how we view our salvation, to our view of how God feels about us is intricately woven between our theology and our learned life experiences.
For example, I did not grow up with my birth parents and many times was very frustrated and angry that they left me. I began to realize as I grew in faith that I saw God as a being that would withdraw love at my slightest sin.
Learning Who Jesus is Through Experience
Because of this I grew to know Jesus Christ only through my fear of punishment, from the God of Justice. My personal life experience at the time had not given me another way to interpret interaction with the divine except with God as my judge, jury, and executioner. What caused this to change was the beauty and struggle of becoming a father. Fatherhood forever changed my heart about God. When I was able to view God through the lens of a Father, I began to understand how narrow my view was, and how much my personal experience had informed my construction of God and Christ. I also began to realize I was not alone.
The Effect of Experience on Theology
The simple truth is this; our personal experiences in life carry more weight in how we interpret theology than we often realize. In my experience with therapy clients in the Christian setting, I have found many correlations between how children view their father and how those same children view God. In many instances where the father is distant in the life of the child, the child will often say things like "I just don't feel God" or "I feel like God has abandoned me". This is likely because the example of a Father on earth is that the father is absent, so it would make sense to a mind that has no other input that God is distant. The earthly father was disinterested, so why wouldn't God be disinterested as well?
The Effects of Presuppositions
Presuppositions that we carry about God from our life into our theology have deep and long-lasting effects. What is concerning is lack of regard from clergy and layman alike about how intricately woven the strings of theology and experience are. As church leaders, we often disregard the personal experiences of people in exchange for solid and immovable doctrinal stances. By doing this we shame people by calling their experiences and the hard world they may come from illegitimate. We then require each Christian to fit inside the mold of our denomination, and if they do not then they are cast aside.
Dividing People Based on Dogma
Let me say this again, the Christian church casts people out daily because they do not fit certain doctrinal molds. There is a deep and sometimes irreparable damage that is done when we cast out people who do not fit the mold because of their experiences. The reason this is so damaging is because at the roots of our faith, those that journey with Christ were never meant to fill a specific mold and be stationary. As followers of Jesus, we were meant to journey through experience with Him.
Celtic faith is about a journey with Christ through life. Learning more about God and the world in the everyday things that happen to us. Our journeys inform and turn our theology from an abstract idea into a faith that gets worked on and struggled with every day. Doctrine will try to get you to Jesus. Experiential Theology invites you to travel with Jesus on the way.
This is not always an easy or safe journey. During this journey, you may hate God, love God, not feel God, feel guilty for wrongs, feel joy in rights. What matters is that you feel. Experience is one of the greatest communicating tools Christ uses to talk with us. If your mad at God, that is okay. You must believe in God to be mad at God. Do you not feel Gods presence?
The Movement of the Holy Spirit in Our Theology
Could it be possible God is coaxing you out just a little bit farther to reveal something to you? Doctrine alone will teach you that these questions are heresy. That you lack faith in God for questioning God. But questions are part of communication. God loves questions! The Celtic concept of a journey with Christ would teach that these questions are theology being worked out in the real world and your real mind. We should not disregard how a person feels or discount their experiences. Because those experiences are part of their journey of the cross to the crown.
Our modern doctrines in the west seem to teach that God is only involved when things are good, when our scriptures and traditions simply do not support that. It was the early Celtic Christians belief, as is mine, that God is in everything. God is in the person, the rock, the stick, the river, and the cosmos. Experiential Theology is just that, finding Christ in everything. Learning to find Christ in the pain as well as the pleasure informs our theology. It conforms us more to the image of Christ. Our journey with Christ in this world is just as important as the destination in the next.
We owe it to those we serve to validate their experienced theology. Maybe even learning from their journey as much as we do from our own.
To learn more about Celtic Theology click
here