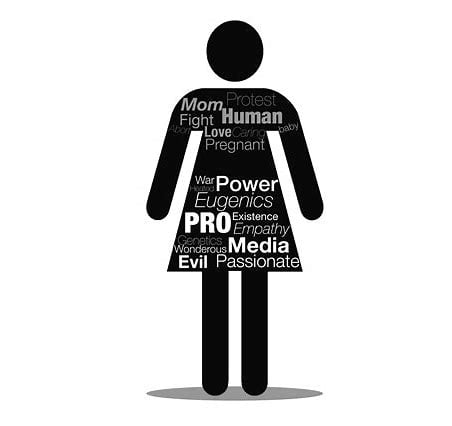 Many times I have been asked about my position on abortion. But before we discuss that, I want to make it plain here, I am not a woman and I will never understand the difficulty of making this decision. Nor do I stand in judgement of women who have chosen to have abortions. I am not writing this to decide if women should or should not have abortions. Honestly, the true reason I'm even writing about the subject is that I am constantly asked about my stance. And it needs to be clear, that this is my stance, not the Law of God or any church. I'm simply giving my 2 cents because people keep asking. So with humility I will explain my stance.
Am I pro-life or pro choice? On one side, there seems to be an initial sigh of relief until they hear what I mean by my answer. On the other side there is initial shock in my answer and a sigh of relief in the explanation. My simple answer is this: I am pro life. Here is where I confuse many; I believe pro life is pro choice. Let me explain;
Pro-Life and Pro Choice are not Mutually Exclusive
I am of the opinion that the modern pro-life movement doesn't quite fully grasp what it means to be pro-life. To be for the preservation of life means that one defends life regardless of its stage. One who truly is pro-life is against any violation of the sanctity of life. Abuse of the elderly, abuse of children, murder of adults and systemic racism are examples of things someone who finds life valuable should also stand against. It also means that I cannot endorse the death penalty. I am for the life of unborn babies, but once they are born their life is still just as valuable
Pro Life Must Also Mean Pro Families
If one stands against abortion to the point of making it illegal, they must also be willing to stand against those things that threaten the life of children after birth. We must feed the children that are being born, void of any qualification by the parent. As a society, if we are anti-abortion, we should be pro social programs for the kids being born. I have seen so many cases where we are trying so hard to prevent abortion but will do nothing to feed the children that are born. We do little to help educate or stabilize these children. This happens because most pro lifers aren't pro life; they are anti abortion.
Pro Life is a Spiritual Stance, Anti-Abortion is a political one
It is possible for a person to be pro-life and anti-abortion. But it is also possible to be pro-life and Pro choice. Pro-Life is the spiritual stance and belief that ALL living things should be cared for and nurtured. This includes nature, animals and humans. Anti-Abortion is a single issue political stance dealing with the issue of abortion only. All I ask of fellow so-called Pro-Lifers is to either fulfill the reality of a pro life mandate and care for all life, or stop calling yourself pro-life. We must mean what we say and act on it, and not just in the convenience of the abortion argument.
We cannot be pro-life when it fancies our political stances and then condone actions like the death penalty. Our hypocrisy is clearly seen when we mandate birth but wont help with the labor of raising the child. It is seen in the eyes of the world as we seek to use state sanctioned killing for justice. We are living double minded and acting as our politics dictate. We need to start acting the way Christ exemplified and truly be pro life, not anti abortion.
For more info about the author a Celtic spirituality click here