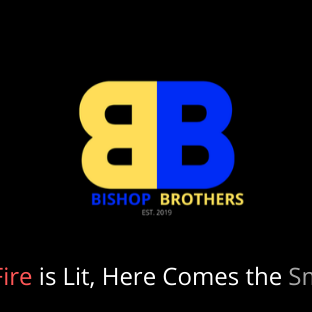 Bishop Brothers was founded by John and Aaron, two retired Navy Chiefs and ordained ministers, with the idea of bringing a first century church message to the 21st Century church. Too often the church has become so focused on the money of ministry that it forgets the people. With Theological discussion, Social Justice, Book Reviews, Documentary Reviews, special guests and even a show where you can ask the brothers any question live, there is a little something for everyone!
The Brothers can be seen on Facebook Live, YouTube, Twitch and more! You can go to the Bishop Brothers Facebook page to catch up on past episodes. We are excited to finally be together in our new studio near San Antonio, Texas. Join us as we ask hard questions. Hear all points of view, and give honest and open dialogue to some of the hardest questions and most sensitive topics facing the American Church.
Join us on Tuesday, July 13 as we begin anew! We are excited for this third year of ministry.
The Fire is Lit, Here Comes the Smoke!