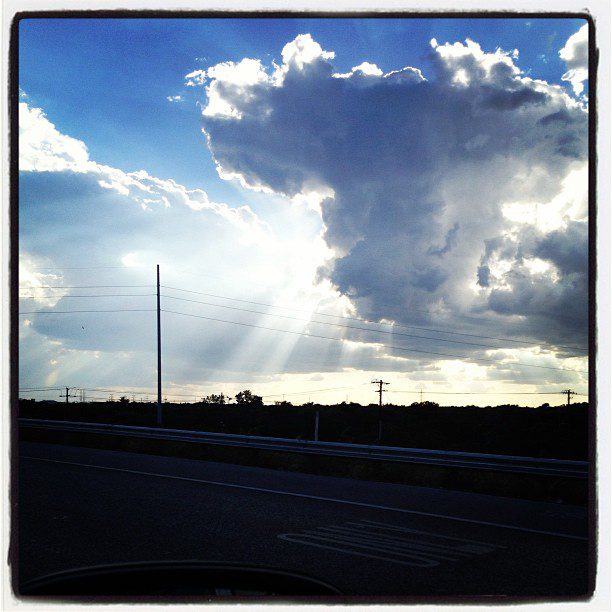 On Sunday I wrote a blog post abut how I didn't see how God is ever on my side and today He reminded me of all the ways that He has been on my side my entire life, even when I was refusing to give one crap about His rules and regulations. How He gave me the Grace to survive the worst things that can happen to a person and how He gave me great people in my life to help me when I was tired of fighting him. One of those reminders came in hugging Noe, who showed me what loving Jesus looks like by loving me right where I was when I landed in his office angry and afraid.

I am sure I will be tired and angry and afraid the next time something really shitty happens, but for now, I am so very thankful that God hasn't ever given up on me.
"God loves you more than you think He does", that is what Noe said during my RCIA class when I first felt God touching my life. And it's so true. He really does.
Thank you all for your prayers. I am sure they helped.