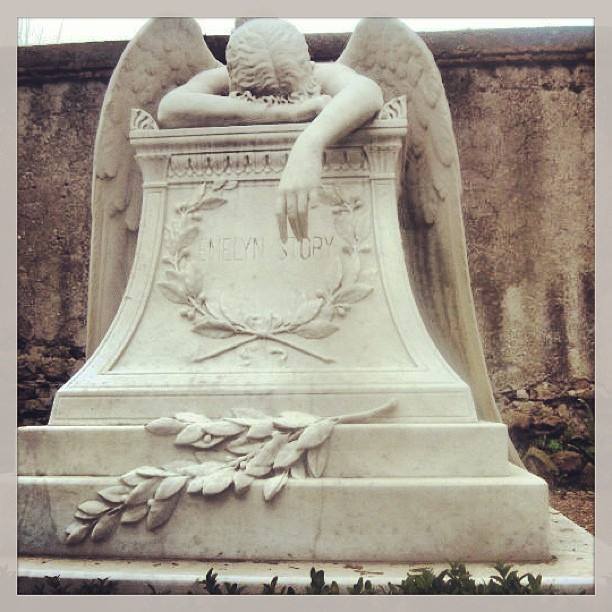 I have been working almost every day for the last few weeks. My days off are full of a million things to do, so I haven't really been able to keep up with all the internet happenings. News goes really fast in the online world. A week is like a year and news blows up, everyone discusses it, we decide what we are pissed about and then lament about it for days. Then we are off to the next thing. I don't know if this is exclusive to Catholic online life or if it goes for everyone, but for the past 6 years, I've been a part of it day in and day out as a Catholic.
I'm going to be honest: it made me a horrible Catholic and a real bitch. Not that I needed any help to be either.
Today I sat in my bed with my coffee so happy to be able to catch up on the latest news in the Catholic online world. I decided that today was the day I would lay in bed and relax while binging on Social Media.
It was a mistake.
I was a bit shocked by all the anger. I don't know why, I already knew what I was getting into…..How many things can we be angry about? Lots apparently. People are angry that the news isn't covering the floods in Louisiana, which is weird because I watched the news every morning for the past week and that's how I knew about the flooding, but apparently the people of Louisiana feel they are being ignored? I don't really know what I'm missing other than what someone said about how the need for more human interest stories to get congress to help fund the rebuild. That seems like complete stupidity to me. Congress should help fund rebuild because it's a natural disaster, not because CNN covered it.
People are also angry that the only thing being done about the war in Syria is the sharing of photos with hashtags of how sad it is. I will say that sharing those images is hard for me because I don't want to just say how sad it is. We all know it is sad to see children covered in blood and dust from a fallen building they were just pulled out of. What else can we do? I'm sure that most of us who see those pictures would do whatever they could but are at a loss as to what exactly that is in reality.
I cried as I looked at the face of that little boy sitting in an ambulance and I asked God to help me know how to help that boy and the other children being pulled out of the rumble. You know what I got as an answer? "Do your homework".
I am literally not equipped to do anything more than pray for most of the people enduring tragedy. And prayer isn't just a meaningless thing, it's the BEST thing to do for them. It's a sign of pride to think that we are called to help every single person who is the victim of every single tragedy in the world. We are human beings, not God. I pray, I work, I do what God calls me to do in this moment with what I'm capable of doing right where I am at. If He ever opens the door for me to go to war torn countries to raise children orphaned by war, I will do it, but right now, I have to raise my own children who have lived through their own tragedies.
The Government isn't meant to fix everything for us, we are supposed to help each other. Jesus didn't say "make sure the media talks about your neighbor's tragedy", He said "love your neighbor" and "clothe the naked, feed the hungry and give drink to the thirsty". WE are the ones who are supposed to care for our neighbors. And from everything that I've seen about the floods in Louisiana on the news (that isn't talking about it), the people of that state are doing just that, which gives me hope for humanity.
We are an angry culture. We are consistently up in arms about something. I am convinced that social media helps to spread that anger because it is contagious. Maybe we can all just take it down a few notches and instead of being angry we can look around us and help our neighbor.
There are so many tragedies happening in the world around us. From the shootings, wars, floods, tornadoes, the Trump campaign and so many more that we really all should do ourselves a favor and ask God what He is asking of us where we are. We can't be everything to everyone, but we can begin by being helpful to those closest to us and doing what we can do. Even if that means "just" praying.