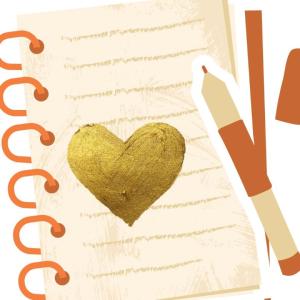 On the road I travel, there are many obstacles I must conquer. The Heartbreak Valley can be very dark and low. I am hyper-vigilant about my surroundings. These invisible obstacles haunt me as Fear whispers in my ear that I will never be good enough. He shows me locked prison doors and tells me I will never escape.
Pride and His Friends Distract
As I look back, Pride reminds me of past failures and there's Regret and Shame waving at me as if they are long-lost friends I haven't seen in years, when in fact I just had coffee with them this morning.
I turn my eyes back in the direction of the continuing road ahead. I watch as it climbs up the mountain and turns toward Motivation and Inspiration. I suck in air. I find my strength and I am now determined, more than ever, to find myself again and become the women God created. A woman of faith created to encourage and love God's people.
The seed of understandability that today is all that matters has finally taken root in my heart, mind, and soul. Yesterday is of no consequence and we are not promised tomorrow. Today is where I walk side by side with Truth and Peace. With them as my companions, I can conquer all things.
I'm Launched Forward
Now, with Motivation and Inspiration in my sightlines, my drive to encourage and love others launches me forward as if time and space are nonexistent.
As I diligently read God's Word and become ever more intimate with Wisdom, He reminds me that He holds the key to every locked door and Fear cannot silence the Living Word in me.
Write Your Story
Peace hands me a pen and a journal. Truth gives me strength and points to my heart–you know that road leading to God, and I fix my eyes on Him. (Psalm 84:5)
Love and Encouragement eagerly await my journal entry.
*Previously posted on FaithFraze @ aitherichardson.com https://faitherichardson.com/?p=456