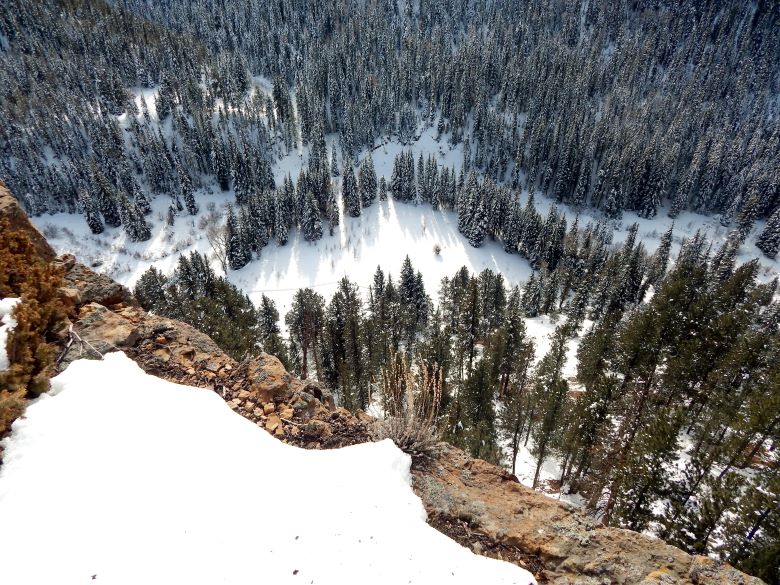 I'm at the edge of insanity with no Peace in sight. I've been standing here for quite some time agonizing over how long I am to stay in this place. Will I find Peace again?
My toes grip the edge as I ponder and I wonder if the storm on the horizon will send me over its edge this time.
In the midst of the tornado of uncertainty, I see Discernment war with Ignorance.  Even though I am grounded in Truth, Deceit lingers no matter what direction I turn.
–Ignorance or Stupidity– I can't tell which is mentally assaulting me. Its bolts of lightning are hurled one after another striking the oak of unreason which stands ever so close to my heart.
The turbulent wind is bothersome. Hands over my ears, I crouch down mesmerized by the chaos that swirls out of my control all around me.
Dread sits beside me as only a best friend would.  Accusations fly by as the storm clouds darken and I watch as their wings clip the tops of Truth and Integrity.
I can feel Betrayal's breath on my skin as drops of anger and frustration fall from the, now-raging storm.
I am tormented by Fear as Trust beckons me closer.  I listen. I cup my ear and lean toward Heaven. On bended knee, Truth and Trust take me deeper where I find Peace once again, and together, we sit in sobering silence.
I know I am safe here, so I wait for further instructions.
While she waits for further instructions, she signs this song to God, "Thank God I do" by Lauren Daigle, sung by Megan Danielle.
Click here to see the author, Faith E. Richardson, perform this song in ASL.
Click here to hear a dramatic reading by author, Faith E. Richardson