Quid es Veritas?
Who am I, why am I blogging, and why should you care?
Seems like an appropriate set of questions to answer, not only as my first blog post but also as (hopefully) an introduction for all future visitors to this blog. It is here that I intend to lay down some truth and my purpose from day one.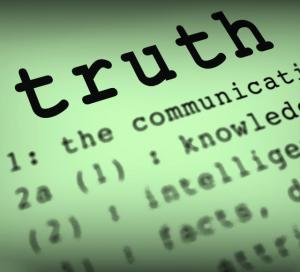 Truth
Truth…veritas in Latin. The words "quid es veritas" were literally spoken by Pontius Pilate to Jesus Christ in one of the greatest ironies in the history of creation. Staring Truth in the face, the man failed to recognize or acknowledge it.  This blog – directed primarily at Christians – or those who believe themselves to be Christian – seeks to use the only hard truth all of us have access to in order to attack our failing culture and inspire others to do the same. I don't mean "use the Bible" in the arguing theology sense either. Whether one believes in the 7 year Tribulation, is pre trib, post trib, or pan trib (it'll all pan out), believes in infant baptism or not, believes in the young Earth, or old Earth, theistic evolution or the straight six-day creation, is not the scope of this blog. I leave such debates to far greater theological minds than mine.  Here in Tim to Get Right I'm all about quid es veritas?
The straight-up, in-your-face, black-and-white Word of God truths that are irrefutable and hardly contestable unless you are into arguing minutiae which – see above – I leave to far greater minds.
Quid es veritas?  Is it true that a man can become a woman simply as a matter of will?
Quid es veritas? Is it true that sodomy can be practiced in love?
Quid es veritas? Is it true that Jesus or His teachings were socialist?
Quid es veritas? Is it true that God has a problem with those who amass great wealth?
Quid es veritas? Is it true that God sees men and women as having separate roles and that violating these roles generally is detestable to Him?
The Bible absolutely answers all of these questions (and more), and it is here in this blog, that I intend to flesh out the answers for seekers, hopefully convict the laissez faire Christian, and provide a trove of culture warrior ammunition to strengthen the brethren engaged in the fight for veritas everywhere.
Putting it All Together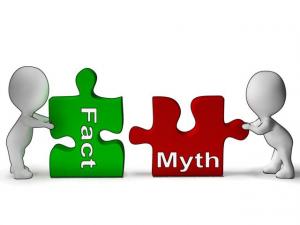 I believe the Bible is like a giant jigsaw puzzle which, when correctly assembled shows a picture of God Himself.  That is to say the ultra-genius mind behind its creation perfectly reinforced it throughout. One scripture here reinforces a concept there, reinforces a chapter elsewhere. There are no conflicts and if you see one, you probably have a piece out of place.
The problem with all of humanity (including myself at times), is that we tend to jam pieces in where we want them instead of where they clearly…naturally fit.  This means the final image isn't actually of God, but a skewed version of how we want Him to be. So in this blog, when I say "X is true," the challenge – if you disagree – is to show at least three or four places in Scripture that deny that X. Not a theological concept or idea, but a straight-up, black-and-white truth.
Yes God sees men and women as different and having different roles, and they are not interchangeable.  That truth is reinforced throughout all 66 books of the Bible. Yes, He is disgusted if we try to switch; females trying to pass themselves off as males or vice versa.  Quid es veritas?
Come, Let Us Reason Together
So if you come here looking for a debate, I will kindly insist you refrain from simply going off based on your own anecdotes, assumptions, or (heaven forbid) feelings. Rather point me to scripture that is clearly contrary to the things I post.  That is your only chance of convicting me, and I will be the first to admit, I need conviction and further education. For now, however, I speak of the truths that I have read and heard proclaimed. God is true. His Word is true, and the more faithful brothers and sisters I can convince to defend that truth with me the better.
All Are Welcome
If you are not a Christian and have read this far, I thank you for your diligence. With all due respect, though, this blog will likely be filled with things you simply cannot understand. Things that irritate, annoy, and or enrage you. There are reasons for this – according to the Bible – chief among them being you lack the necessary Spirit for understanding.
I don't mean that to dissuade or discourage or to insult.  If, however, the Bible is real, and God is real, then so is the Holy Spirit. The Spirit who resides in each believer and who teaches us all things. He opens our eyes to truths that an unbeliever would regard as foolishness.  Please contemplate that.  If, (I said "if") it is true, that explains your response, doesn't it?  If you feel drawn and interested in learning more, I am happy to help guide you in the right direction.  The things the Bible says just happen to be true in the world around you. That is veritas, and no wonder, for the God of the Book is the one who created all of science.