Dear Christian: STOP LYING!
"There are six things which the Lord hates,
Yes, seven which are an abomination to Him:
Haughty eyes, a lying tongue," ~Proverbs 6:16-17a
The Bible makes it clear throughout Scripture that God hates lies and the spreading of untruths. Whether it is called gossip, slander, or straight-up lying; spreading or spawning an untruth is something God despises. In fact, the above scripture from Proverbs goes on and in the list of six things that the Lord hates, a form of lying is mentioned yet again: "A false witness who utters lies," (v. 19).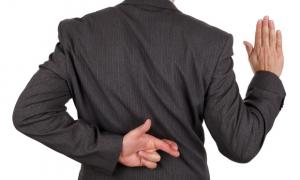 It is obvious where God stands on the issue, so why is social media filled with lying Christians?
I'm speaking of those who post and repost memes and graphics that they have not taken the slightest effort to verify the truth of. I've seen some hellacious yarns spun right from the loom of the Father of Lies himself fly across my news feed, and they come from those who claim to love and serve God. It deeply furrows my brow every single time. Sometimes when I take a moment, (and it only takes a moment), to fact-check a meme for them and point out that their post is untrue, they will respond with a shrug, or defiance and allow the meme to remain, further deceiving others that might stumble across it. Have you no shame?
It's the Internet So…It's Okay
What is it about social media that makes followers of The Way, The Truth and the Life, think it is okay to spread untruths in a digital format? We need to remember that we will be held accountable for every idle word we speak (Matt. 12:36), and that includes every idle post we make! We are to set a higher example for our friends, our families and the unsaved world. The same people who go to church on Sunday and "amen!" for two hours during a sermon about the evils of gossip will go home that afternoon, and post about margarine being a terrible chemical created specifically to fatten up turkeys. Is that true? Takes about 18.7 seconds of Google searching and reading the first few lines on any of the results to see that it's not.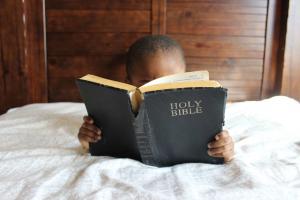 Spread Light, not Margarine (or Butter)
I'm calling on the faithful to take two-fold action here:
To do due diligence in double-checking the veracity of a claim before spreading it. It doesn't take a lot of work in this information age to realize that yes tilapia does indeed have bones and is found in the wild, or that so and so famous actor is not dead yet, or that the politician you love to hate didn't really say or do that thing.

We should be correcting each other in gentleness and truth, and we need to be open to such correction! If you post a thing, and someone else points it out for the lie it is, accept the rebuke, apologize, and remove the post!
Social media has brought the faithful low in some ways. We are commanded to think on things that are true, lovely, pure, of good report, just, etc. (Phil. 4:8) and if we're honest, social media doesn't often get us dwelling on any of that. It is worse, so much worse, to actually be the one who spawns things that are untrue, unlovely, impure, and unjust to pollute the hearts and minds of others.
I adjure you in the name of Christ to stop, please, and think twice before you post.