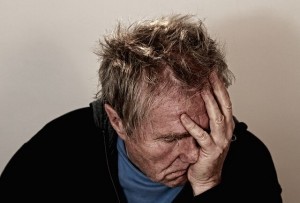 It overwhelms me.
But only sometimes.
My faulty imagining over the years that with each new undertaking, some unspoken promise would always and somehow tag along and carry the day.
That such promises actually existed was a given; that went without saying.
In the workplace, there was the unspoken promise of business success.
In the home, one of an ever-lasting love without any need of real effort (as if somehow to be supernaturally sustained).
And, as I watch youthfulness now grow beyond, a promise that the transitioning will be eased because of what we could afford to give them – materially, if not in hard-won, hard-earned, self-esteem.
But the years eventually mug our fantasies. They ultimately pierce our self-deceptions.
What once appeared as if a promise, turns out to have been nothing more than hope.
While hope fuels us, it can never propel us.
As I take a step back, as I dare to look into the mirror that reflects the passage of my rapidly accelerating life, I can't help but wonder how the choices made might have been more wisely pursued, more readily obtained.
Oh, and yes, that darkest of all dark questions also nags at me (when I feel brave enough to allow it): which of the choices made might have been better left behind?
Fortunately, the years also bring with them much experience, if not wisdom.
And experience compels but a single conclusion: every decision made, every path chosen, has brought me to a place, here and now, that I would not trade away for anything.
Yes, of course, I could have done some things differently here and there, and certainly better.
I could have worked harder on some things, put away others, and searched for far better ways forward.
I could have played more, listened better, and been the first to laugh at myself.
But at this moment I find myself content, knowing that I've gotten much of what I set out for and, as God knows, surely more than I deserve.
And so, I carry with me a hope, if not a promise, that there's still much more yet to come.
Heck, I'm not done just yet!
Peace
Image Credit: Pixabay.com, Public Domain