When I was in grad school doing my Masters' I took a course in Canadian and American Labour History (hello, Mark Leier!). We were required to write four (or was it five?) book reviews from the readings. The professor's point was that writing book reviews is a good chunk of academic work. It's something I've always loved to do anyhow. And he was right.
I'd like to recommend a book review site to you all. The American Academy of Religion has an online review site of books published in any area of religion in the past few years in English. It is for short reviews by qualified reviewers and it's an excellent place to look for your next interesting academic book: http://readingreligion.org/ . And yes, I do have a few reviews up on the site (and I'm struggling to finish the current book review, but it should be up in a week or two).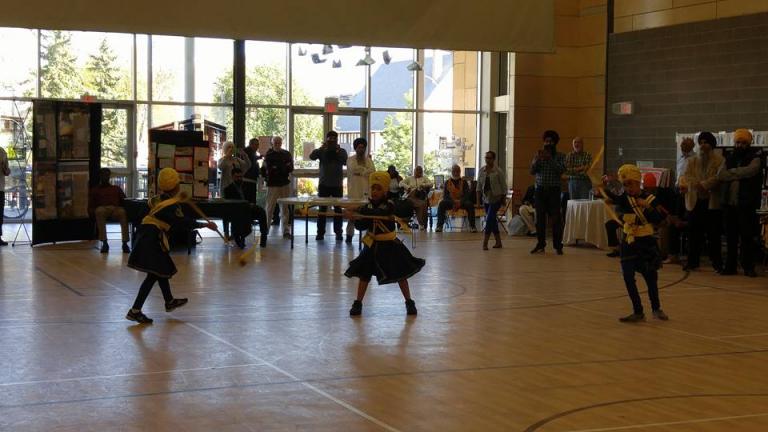 There's that joke that "the Christians have a Book and Wiccans have libraries" which is sure true of me. I have been lucky to have some very interesting books come into my life and my library in the past few years.
One quite wonderful book was Goddess and God in the World; Conversations in Embodied Theology by Carol Christ and Judith Plaskow, published in 2016. This is a joint theological autobiography, an intellectual history of feminist theology, and a dialogue between two close friends, both key figures in feminist theology for forty years, around issues they have been talking about over a lifetime.
In different theological positions, they encounter theological writing, engage in community and with faith, experience the divine, and reflect on their personal lives. These lives are embedded in key moments in the history of modern feminist theology. Early feminist theology study groups (often started by them), key lectures and books (some written by them), significant figures in the development of the theology, are here in and through their lives. Plaskow remains a Jew and struggles inside that religion with male gendered language and problematic symbolism, while Christ moved from Catholicism and liberal Protestant Christianity to the Goddess movement. There is never only one theology here, or only one proposed solution to the situations of women in the various Patriarchal traditions, but an ongoing dialogue always.
This book walks us through fifty years of two prominent scholars' deep engagement. Their sources and evolving personal theologies, and fascinating newer theologies engaging with gender, intersectionality, and queer theory. As well as intelligence, engagement, and understanding, Christ and Plaskow respectfully and kindly agree and disagree with substance, clarity of expression, and solid arguments returning to first principles where needed. Deep disagreements on the nature of the divine, but, a key to the importance of this work, they differ with compassion. We, also, can enter this dialogue with compassion and embrace mutual transformation.
Carol Christ is a significant Goddess movement theologian, and I recommend that anyone interested in exploring the theology of that end of things pick up her collection of essays Laughter of Aphrodite; Reflection on a Journey to the Goddess (1987) and the somewhat more challenging work She Who Changes; Reimagining the Divine in the World (2003).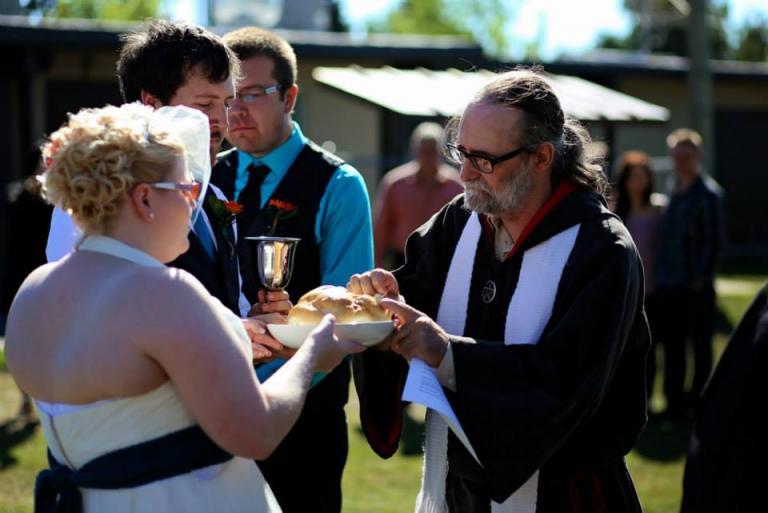 For a more practical approach, there is an excellent work reflecting on metaphysics and practice in a variety of different fractions of the western magickal tradition, with an eye to women's experience: Brandy Williams' The Woman Magician (2011). As the subtitle goes "Revisioning Western Metaphysics from a Woman's Perspective and Experience", and she thoroughly and thoughtfully examines, from the perspective of a practitioner, gendered assumptions and practices in Thelema, Golden Dawn, Wicca, and through the perspectives of tradition, history, philosophy, science, culture, theology and magic. The second half of the book is the outline and rituals of a Ceremonial Magickal Lodge, the Order of the Sisters of Seshat, which is her woman-centred magickal order, to address and resolve issues identified earlier on, and to carry forward valuable insights and practices.
In a different vein, but equally excellent and interesting is
A Year in White; cultural newcomers to Lukumi and Santeria in the United States
by C. Lynn Carr from 2015.
When people think of the Afro-Diasporic faiths in the United States (Vodoun, Santeria, Lukumi, Macumba, and others) we usually think of them as ethnic religions, Latinx and African American, (particularly with the rise of identity politics and concern about appropriation). Not as religions that attract converts in a serious way from the white American majority.
Carr is one of those converts and studied newcomer initiates into these traditions. She is interested in how people come to believe in a whole different spiritual and magical worldview. Lucumi is polytheistic, with emphasis on trance and possession, a whole different metaphysic and understanding of the gods in relation to humanity, the natural world, ethics, and daily life than the mainstream Christian culture of the United States. When a person not raised in the religion or the ethnic subcultures which provide the principal support for it and its practitioners comes into it, they must learn a whole new culture. This needs a strong call from the gods, personal curiosity and desire, and specific ritual and teaching.
The titular 'year in white' is an intense period of religious devotion. After initiation all Lukumi practitioners (not all will become initiates – this intense clergy path is for a minority), must observe thirteen months of restrictions on what they eat and drink, where and how they sleep (and with whom), social restrictions, and how they dress. Dressing completely in white clothing, a visible reminder of their set-apart status to their community of faith and the ethnic subcultures, provides a series of challenges in the larger society.
All of life is charged with the sacred during this year, which gives it lasting power in their religious lives. One is reminded afterward of that reality when life goes back to being profane and re-evaluates the parts of life that were restricted in this time set aside, to see them in the light of the sacred.  Carr's account is a thoughtful exploration of conversion, deepening faith, and religious socialization incorporated into the lives of the converts, from inside the religion.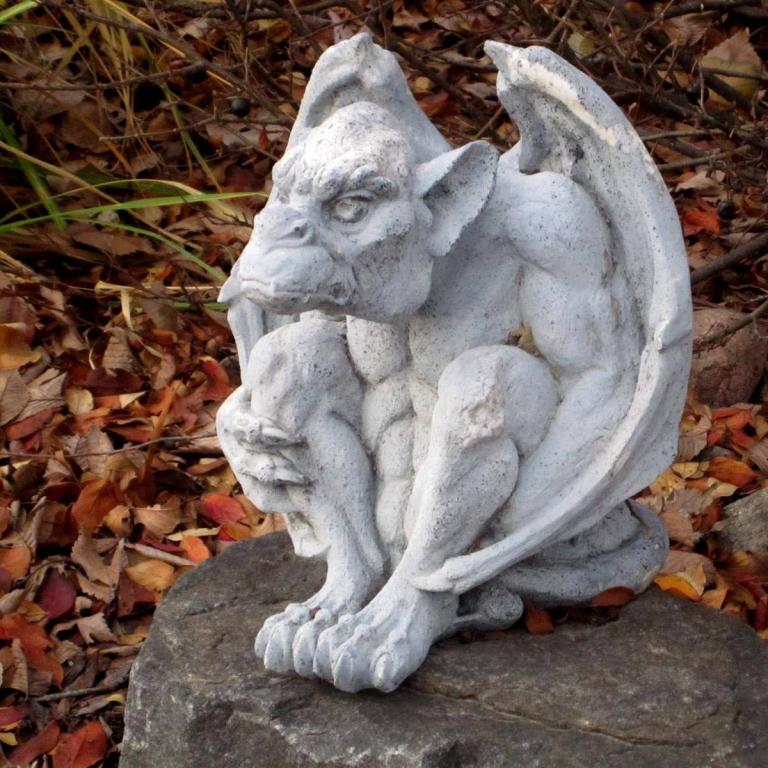 And, for some follow-up, I think I'll begin with the shopping side of the religious world (very popular here in Edmonton, where Pagan events rarely don't have merchants' row) and recommend Carolyn Long's fascinating Spiritual Merchants; religion, magic, and commerce (2001). Long focuses on hoodoo, root-doctors, and vernacular religious magical products and stores in the African-derived end of religion and magic in the USA. She gives histories and biographies of the founders of major magical supply businesses, some recipes, some ritual elements, and practical tips for marketing.
Robert Farris Thompson's Flash of the Spirit; African and Afro-American Art and Philosophy (1983) is just an excellent piece of work. Thomson shows religious symbolism, African influences into textile and design, sculpture and other material culture. Writing like jazz, with syncopation and passion, and a delight to read.
And I am thoroughly enjoying how Edmonton switches over a few days from winter to summer, with that tiny week or so of spring in between. So I'm off the computer and out into the sunlight!