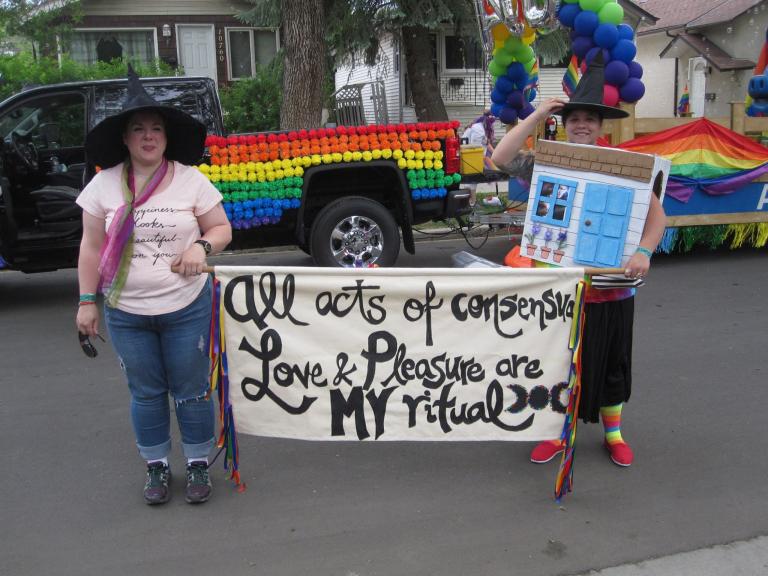 There are people in the world who get more joy from trying to cut down and diminish other people's accomplishments than from accomplishing things on their own. That's sad. Luckily for me, they rarely accomplish a great deal and I don't have to worry about their opinions all that much.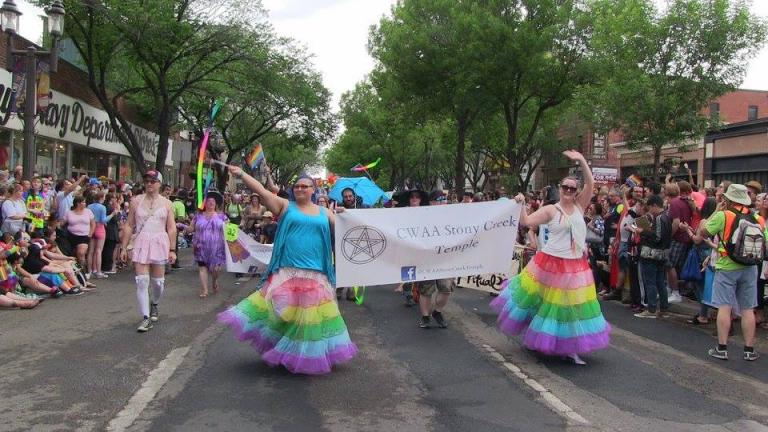 And Stony Creek Temple went out and marched in the Edmonton Pride Parade on June 9th (with the "Wizard of Oz" theme) and participated in the June 10th Multi-faith ceremony that has been part of Pride for the past five years (for the fifth year), and then had a Pride and Love themed Open Circle later on the 10th.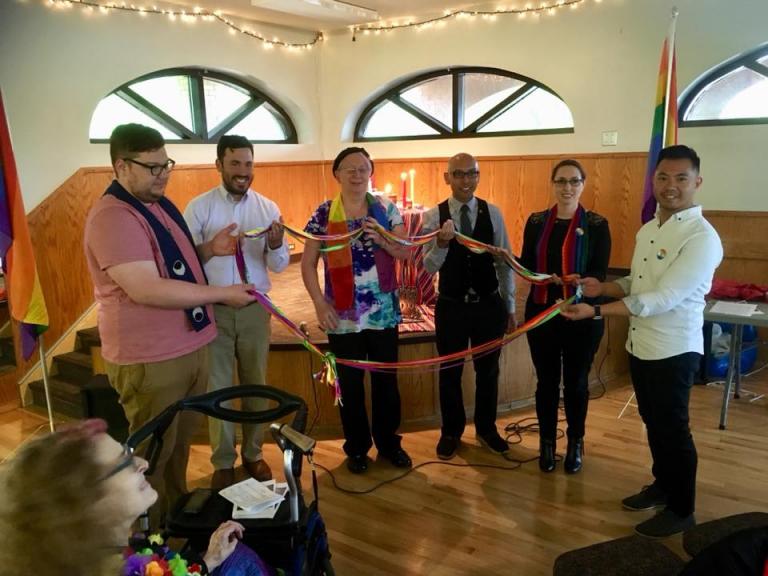 We had been profiled in the Metro News earlier in the week because this was our first year in the parade, and it was so much fun to see all the people with their pentacles out along the parade route waving at us. And the open circle had 9 new faces visiting because of our community service and support to the LGBTQ+ community.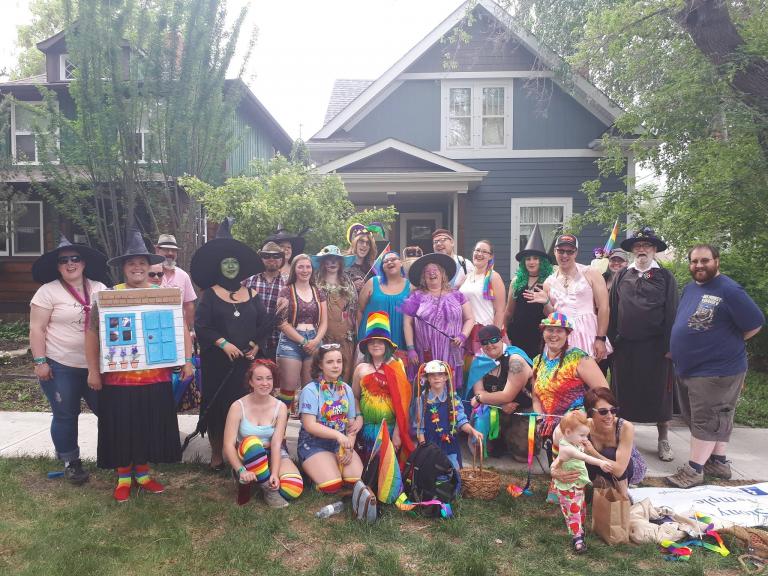 It's called 'mission' among the Christians – finding which of the hurts and pains in the world that you are called by the divine to try to heal. Every person and every group has a calling, and we are supplied with hearts to receive the call and compassion to lead toward expressing it, skills to work toward healing the world. In the case of Stony Creek Temple, at least a part of its Call is to be a LGBTQ+ welcoming Wiccan temple. And as the temple listens to that Call and acts in the world in accordance with it, positive things happen. Resources and people come to join in.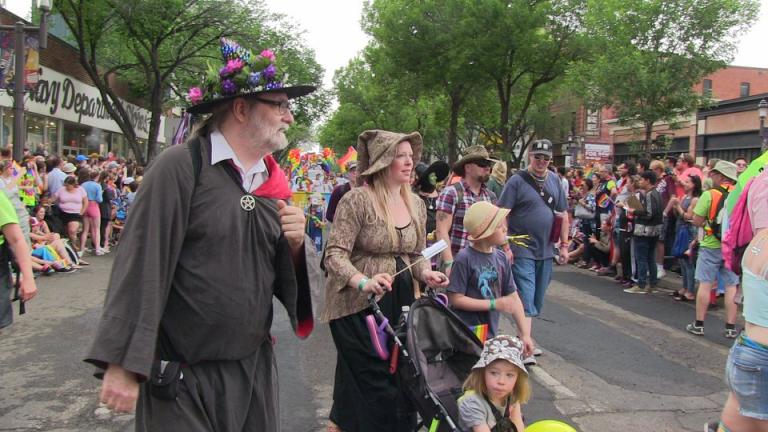 My home temple, Sacred Oak, supports my chaplaincy and its mission is to the students, faculty and staff of the University of Alberta. So, what we are doing is successful in different areas, bringing people together to learn and study.
What is your mission? What are your goddesses and gods calling you to do? Action in the world makes the divine real – the goddesses and gods are manifest in our relationships to one another and in our actions in the world, not abstractly but here and now. Like dancing down the street in the Pride parade or holding each other's hands.
Polytheism means there are gods, goddesses and deities for non-binary people. There are goddesses who are very butch. Warrior goddesses who are dangerous and powerful, goddesses of war. There are also soft, nurturing, caring aspects of masculinity expressed in the gods. Think of the genderqueer god Loki, a trickster god who transformed into a female horse and gave birth!
From feminists attracted to the worship of goddesses, to environmentalists who need a nature-based religion we draw those looking for justice and  social activists. At least those are who marched with us, and cheered us on.
As "All Acts of Love and Pleasure are my rituals", it seems like a natural  alliance but in these days it's even more critical for the Wiccan and LGBTQ communities to support each other. To quote Benjamin Franklin: "We must, indeed, all hang together or, most assuredly, we shall all hang separately"  The rise of fascism these days, literal fascism, makes that abundantly clear – we outsiders really all have to stick together.