Many people perceive celebrities as being anti-Christian because those are the ones who make the most noise. However, men and women of faith are all over show business. Some are committed Christians, and some are seekers. Here are ten celebrities that claim Christian faith, ranked by WHAAAAT? factor.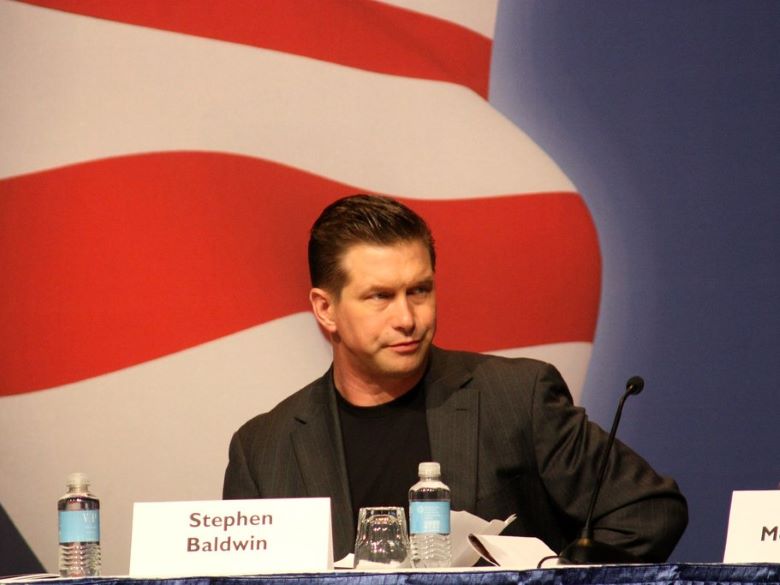 10. Stephen Baldwin
Baldwin is an actor, producer, author, Baldwin brother, and father-in-law to Justin Bieber. His mission is to raise the production value of Christian films and media to the same level as Hollywood productions. His method is to exemplify the Golden Rule while doing so.
In an interview with Lucas Miles from CBN, he recounts an incident with a celebrity that solidified this  view:
 

First time I had ever been on an airplane — my brother Alec flies me out to L.A. I get off the plane and there's one of the famous guys from Star Trek. I go over, and the guy was inconceivably disrespectful and rude to me. I was 17, and I said a prayer, bro. I said "God, if you're up there" — I didn't know Jesus, but — "God if you're up there, if I ever become famous, I will never do what that guy just did."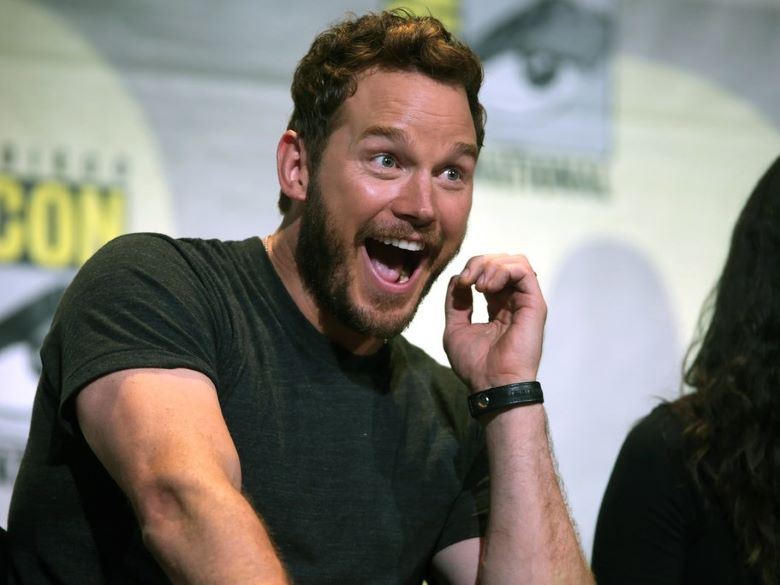 9. Chris Pratt
Chris Pratt is an example of someone who had to come a long way to find Jesus.
As a young man, Pratt was involved in drugs and alcohol. One night, on his way to a party, a man stopped him outside of a grocery store, saying that Jesus told him to talk to Pratt. Surprising even himself, Pratt listened. He recalls it this way:
At that moment I was like, I think I have to go with this guy. He took me to church. Over the next few days I surprised my friends by declaring that I was going to change my life. 
Pratt is currently the star of Guardians of the Galaxy Volume 3, and the son-in-law of Arnold Schwarzenegger.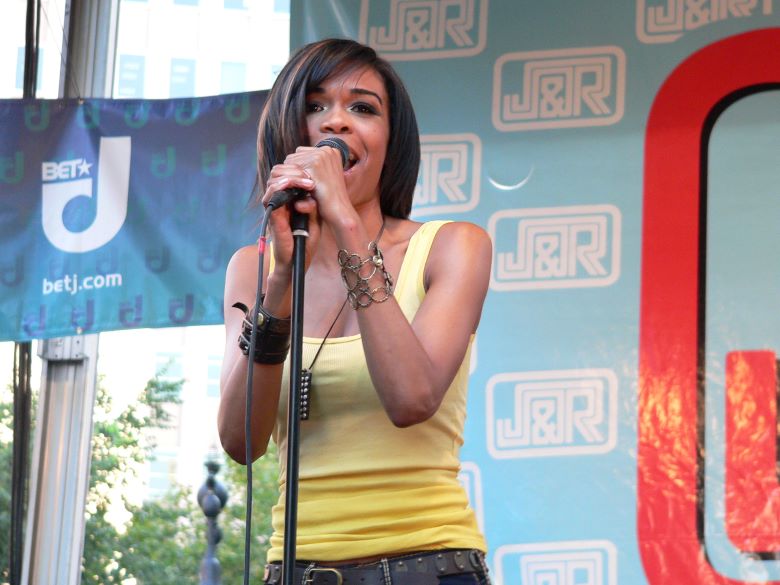 8. Michelle Williams
Michelle Williams is known to many as one third of the R&B supergroup Destiny´s Child. She is also known to a few less as the gospel singer who recorded the album Heart to Yours in 2002 during the group´s hiatus.
Today, she is known as the author of Checking In: How Getting Real about Depression Saved My Life—and Can Save Yours. Williams has been struggling with a major depressive disorder since her early teens. She finally checked herself into a treatment center in 2018.
Williams wrote in Guideposts:
My whole life, I had a little list of what I thought a perfect daughter was, a perfect employee, a perfect Christian. If I crossed off everything, then I was okay. If I didn't check all those boxes, then I was a bad person. Instead of casting my cares on God, I collected them. I ended up serving those lists, not God…Today instead of checking in with my own lists, I check in with God's. Instead of asking myself, "Who is mad at me? What have I done career-wise? Why am I not married?" I start by looking at God's list and what he has done for me. I'll even write it down. A blessings list. A door to joy. I mean, what's more joyous than God's love for us? Is there anything to be more grateful for? 

7. MC Hammer
Oakland native Stanley Kirk Burrell rose to fame, some would say infamy, in the early 1990´s as MC Hammer with the song "U Can´t Touch This." Before he was famous, however, he had formed a Christian rap group called the Holy Ghost Boys.
Though he was raised Pentecostal, Hammer did some serious backsliding in the 90´s as a result of his tremendous success. As his popularity waned, he was forced to declare bankruptcy.
Hammer reaffirmed his faith in October 1997, became an ordained minister, and began a television ministry on the Trinity Broadcasting Network. Today, he says the M.C. stands for Man of Christ.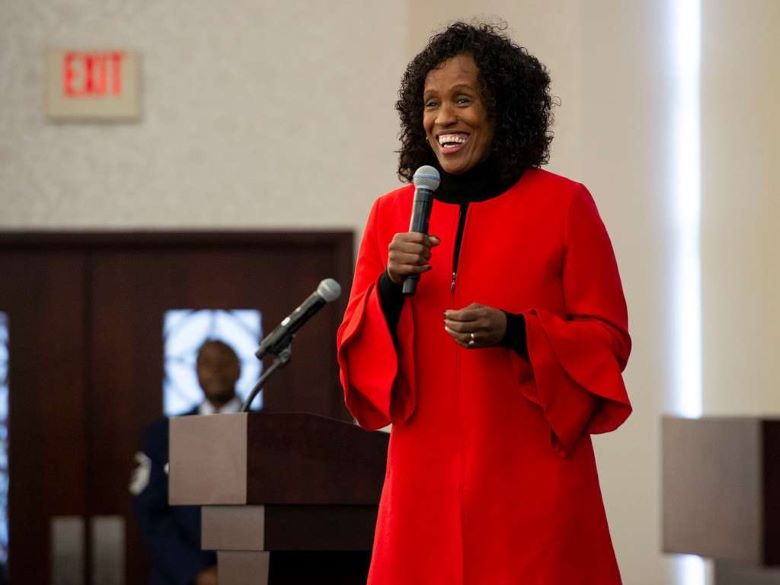 6. Jackie Joyner-Kersee
Many regard six-time Olympic medalist Jackie Joyner-Kersee as the greatest female athlete of the 20th century. In 2000, she opened a youth center in her native East St. Louis.
In an interview with CBN´s Tom Buehring, she had this to say about her faith and encouraging the next generation:
Well Jesus Christ, God … there's no way I could have accomplished all the things I have been blessed to do because I know it just wasn't me. And still today, He leads my life…If you love Jesus Christ don't be afraid to acknowledge it or to acknowledge Him. Don't be afraid. Know that we're all going to go through things. Be uplifting. Be encouraging. Be motivating. Let that be your light.

 

Mark Wahlberg at the Contraband Movie Premiere In Sydney 2012. (Eva Rinaldi/Wikimedia Commons)
5. Mark Wahlberg
Rapper-turned-actor Mark Wahlberg had quit school at 13 and landed in prison by 1988. In an interview with Movieguide, Wahlberg said:
When I heard the jail doors closed behind me, I started praying right away but I knew that that was just the beginning for me, because I knew I really wanted to turn my life around and I made a commitment that day.
Today, Wahlberg wakes up at 2:30 every morning and spends the first 15 minutes of his day in prayer. He told Relevant Magazine:
My faith and my family are the most important things. Those things allow me to be successful in all the other things that I'm doing.
4. Stephen Colbert
Stephen Colbert, host of The Late Show on CBS, grew up Catholic, but abandoned religion. Then when he was twenty-two years old, a man gave him a Gideon New Testament, Psalms and Proverbs on a street corner in Chicago. Colbert said in a video interview with American Media that the first thing he did was to look in the glossary under "anxiety." This is what he found.
It was Matthew, chapter 5, it was the Sermon, "And so I say to you, do not worry, for who among you by worrying can change a single hair on his head or add a cubit to the span of his life?" And I was absolutely, immediately lightened. For the first time, I understood the real meaning of the phrase, "It spoke to me." Like it read off the page, the words of Christ read off the page…My life has never been the same.

 
3. Omarose Onee Manigault (aka Omarosa)
Omarosa became infamous as a conniving backstabber on Donald Trump´s reality show The Apprentice. Audiences loved to hate her so much that Trump asked her back for Celebrity Apprentice.
However, in a 2013 episode of Where Are They Now?, she revealed that she had become an ordained Baptist minister after a visit to a West African orphanage. Finding herself alone with a child dying from AIDS, she had this to say:
It was at that moment, looking into the face, in the eyes of this dying child that I received my call to the ministry…There were people who felt like because I had done the show so many years ago that maybe that disqualified me from the ministry. I'm not really certain. But boy did I hear from the critics, and to them I have to say that they underestimate the power of God's ability to transform a person's life.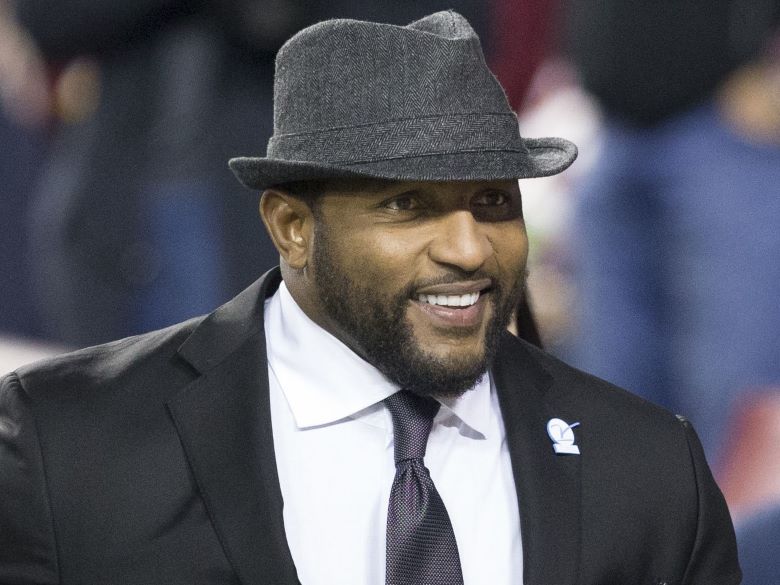 2. Ray Lewis
For seventeen years, Ray Lewis was one of the most feared linebackers in the NFL, leading the Baltimore Ravens to two Super Bowls. However, in 2000, he was charged with murder in the stabbing deaths of two men in Atlanta at a post-Super Bowl party (he pled guilty to a misdemeanor charge of obstructing justice).
When asked by the New York Times which Biblical character he most identified with, Lewis immediately said David, a sinner who got the opportunity to atone for his sin and make the most of his second chance.
Today, he is an ordained minister and the founder of the Ray Lewis Family Foundation, which aids disadvantaged youth and families.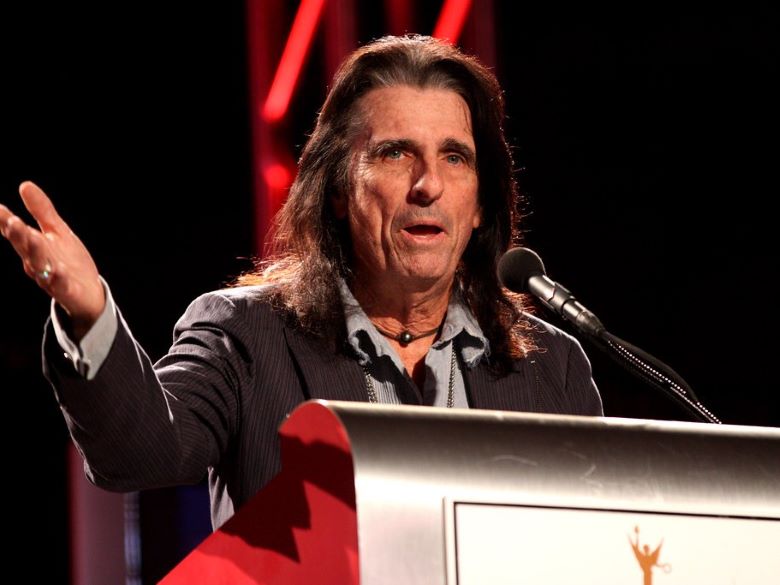 1. Alice Cooper
For real. Alice Cooper.
The shock-rock pioneer was once Vincent Furnier, a P.K. active in the Church of Jesus Christ as a youth. Rock and roll and alcohol pulled him away from his faith, however, as his success grew in the Seventies. In the late Eighties, with his marriage in jeopardy, he got sober and turned back to his faith for help.
Though he has intentionally shunned the label of Celebrity Christian, he has said:
I've had a couple of people that were friends of mine that I've talked to that have vocally said they have accepted Christ. I have talked to some big stars about this, some really horrific characters … and you'd be surprised. The ones that you would think are the furthest gone are the ones that are more apt to listen.
Cooper is still a rock and roller, but now sees his role as a prophet of doom, warning the world about Satan.
The world doesn't belong to us, the world belongs to Satan. We're living in that world, bombarded with that every day. If you don't have Christ in your life, you're a victim to that.