Last week in Part 1 we discussed how our free will factors into our fate and downplayed the Biblical doctrine of predestination. This was mainly because I don't like to think about predestination. I like my free will. I like to believe that I have choices. And all evidence points to the fact that we DO have choices. Nevertheless, the Bible does mention predestination and its implications several times, so we really ought not to sweep the concept under the rug. It occurred to me that my problem with this issue is that I have been looking at it as an either/or scenario, when really, it is a both/and scenario.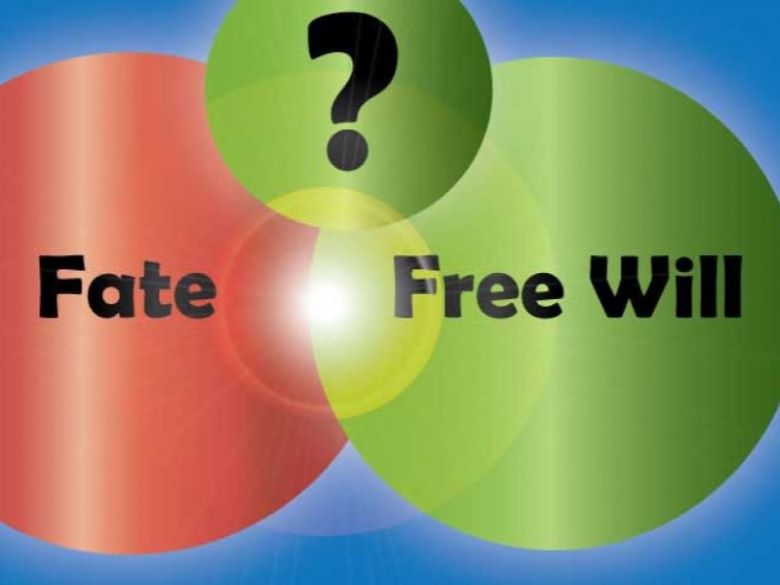 Unpacking Romans 8:28-30
And we know that in all things God works for the good of those who love him, who have been called according to his purpose. For those God foreknew he also predestined to be conformed to the image of his Son, that he might be the firstborn among many brothers and sisters. And those he predestined, he also called; those he called, he also justified; those he justified, he also glorified. Romans 8:28-30 (NIV)
Verse 28 in the passage above has been translated many different ways, but it is most frequently used as a verse of encouragement for people who are going through challenging times. It will all work out, because God has a plan for you, so they say.
While that may be true, that isn't really what's going on within the context of Romans 8. God seems to be working things out for the good of a specific group of people—those he has called. Sometimes the Bible refers to these people as "the elect."  The implication is that God does not call everyone. But is that really what's happening here?
Who are the Elect?
Continuing in verse 29—"those God foreknew, He also predestined to be conformed to the image of His Son."  So, who are "those God foreknew?"
Well… everybody! There hasn't ever been a human life that God wasn't aware of. He hasn't ever created a person with also creating a purpose for his or her life. Way back in the very first chapter of the Bible, God said, "Let us make mankind in our image, in our likeness…"  The clear implication, then, is that God foreknew, and therefore predestined everybody to be conformed into the image of Christ, "that He might be the firstborn among many brothers and sisters."
Now back up to verse 28 again. Who has been called according to His purpose? EVERYBODY has been called according to His purpose. But there's something else in that sentence—"for the good of those who love Him."
Does everyone love God? No, everyone does not. So, we can see that although all are called, not everyone answers the call.
We also need to be clear on the cause and effect here. God didn't call us according to His purpose BECAUSE we love God. We love God as a response to His loving us first. As 1 John 4:19 says, "We love because He first loved us."
He loved us because He foreknew us. Because He knew us, it was His idea to call us before we ever even knew He was there. That is predestination.
But once we become aware of the fact that we are being called, we must answer the call. That is where free will comes in.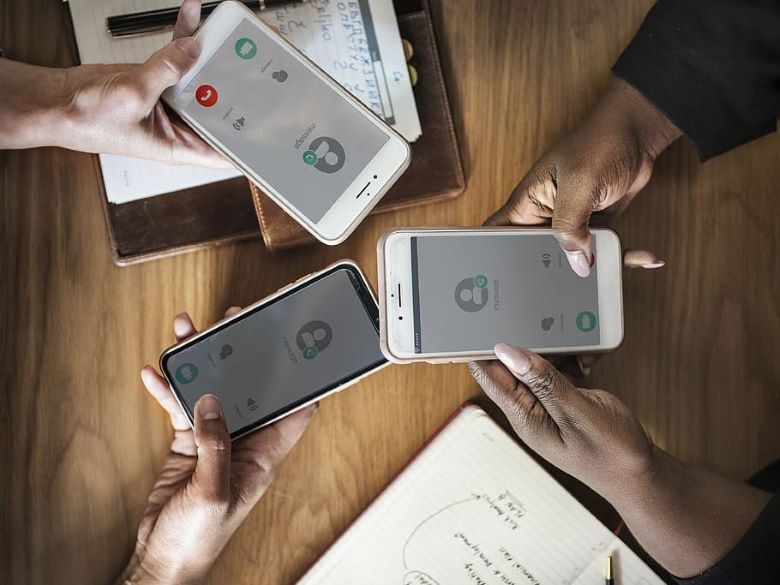 So then what?
Let's move on to verse 30. "Those He called, He also justified; those He justified, He also glorified."  First, some review on those churchy terms. Justification is the act of being made right with God. Glorification refers to our eventual standing of being co-equal with Jesus.
It is curious that this verse appears in the past tense. So, not only did God predestine everybody to have a calling on his or her life, but He also has pre-ordained everything up to and beyond the resurrection where the elect will reign with Christ. Awesome!
It is by grace you have been saved.
Except that only those of us who use our free will to answer the call get to go all the way to the end of this road. Ephesians 2:4-10 explains this process in detail:
But because of his great love for us, God, who is rich in mercy, made us alive with Christ even when we were dead in transgressions—it is by grace you have been saved. And God raised us up with Christ and seated us with him in the heavenly realms in Christ Jesus, in order that in the coming ages he might show the incomparable riches of his grace, expressed in his kindness to us in Christ Jesus. For it is by grace you have been saved, through faith—and this is not from yourselves, it is the gift of God—not by works, so that no one can boast. For we are God's handiwork, created in Christ Jesus to do good works, which God prepared in advance for us to do. (NIV)

 
So, God predestined us to be saved through His grace. It was His idea. From an eternal perspective, we are already seated in Heaven along with Christ, though down here in our timeline, we aren't there yet. We receive God's grace through faith. Faith is an exercise of our free will, yet it actually comes FROM God to us to exercise, so that we become free to do what God predestined us to do. This is how fate and free will work hand in hand.
So, what about that "elect" thing?
I was hoping you had forgotten that.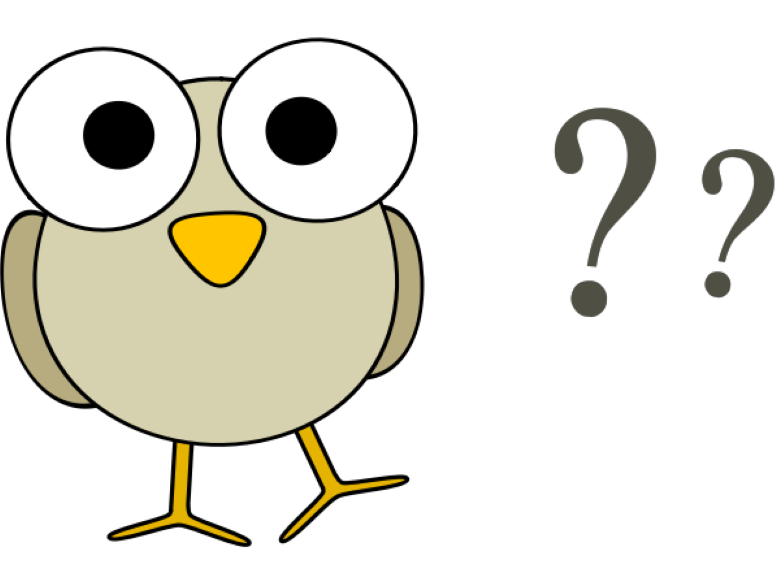 I'll admit that the waters do get murky here. The New Testament explicitly mentions the elect, or "chosen," fourteen times. And the Old Testament is replete with examples of God choosing individuals for certain tasks.
So, let's address the elephant in the room. Does God pick and choose who gets saved and who doesn't?
Depending upon how you interpret the doctrine of predestination, one could argue this either way. However, I will submit that arguing misses the point. Because God is sovereign, He alone has the right to pick and choose. However, Joel 2:32 says that everyone who calls on the name of the Lord will be saved. Romans 10:13 echoes this verse. Paul also writes at the end of Romans 8:
For I am convinced that neither death nor life, neither angels nor demons, neither the present nor the future, nor any powers, neither height nor depth, nor anything else in all creation, will be able to separate us from the love of God that is in Christ Jesus our Lord. (Romans 8:38-39 NIV)
So, it doesn't matter whom God is calling. What matters is who is responding to the call.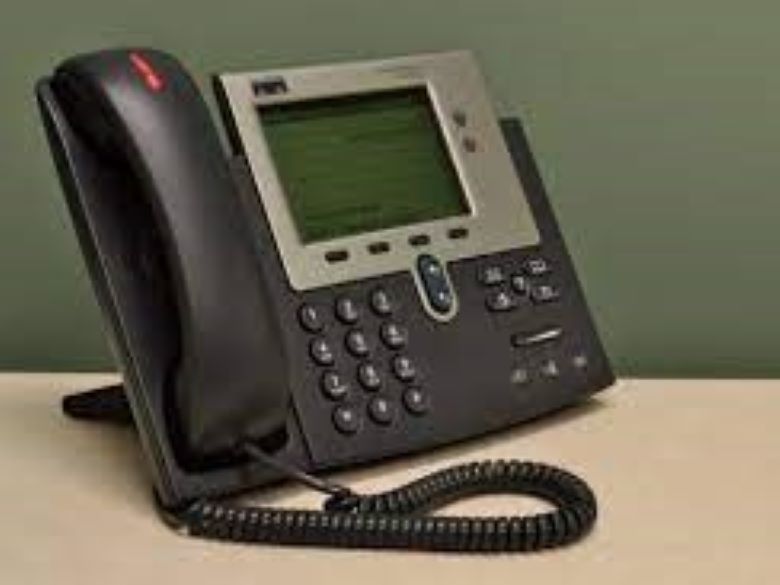 God's Voice Mail
Here's an illustration to show how this works. Take a look at your cell phone (this might be tricky to do if you're reading this on your cell phone). In your phone, you have a contact list. Let's say you want to invite everyone on your contact list to a party. Group texts are a pain, and you have nothing better to do with your time, so you call them all individually to invite them to the party.
Some folks answer the call and accept your invitation. You will see them at the party. Some answer the call and decline the invitation because they have other plans of their own. You will NOT see them at the party.
Some folks don't answer. So, what do you do? Delete them from your contact list, cut off all communication with them and pretend they don't exist? No, of course not. You leave them a message. Then you wait patiently for them to call you back. Maybe you get a little anxious as time goes by and they still haven't called you back. Not just because you need to know how many bags of chips to buy, but because you really want to see them at the party.
It works the same way with God. He has a contact list. Is everybody in the world on it, or just "the elect?"  We'll never know, and it doesn't matter. What does matter is, did YOU get an invitation?
Spoiler alert—if you're reading this, you got an invitation. Because when God invited me, His predestined calling for my life was for ME to send YOU an invitation.
Now what about those people to whom you left a message.
They might not have answered your call for any number of reasons. Maybe they were in the shower, or in a meeting, or charging their phone. Whatever the reason, the one thing they all have in common is that they are unaware that they have been called, at least until they check their voice mail.
We all go through life unaware that we have messages in our spiritual inbox as well. But God did leave us a message. The Bible is His voice mail. Through His word, He not only invites us to the party, but He tells us what to expect when we get there.
If you are reading this and have been unaware to this point that there is an invitation sitting in your inbox, well, now you are aware. And you have a decision to make. Are you going to delete it, save it for later, or respond to it?
Here's the important thing to remember. You don't get the invite to the party by calling back. We have already been invited. You ARE one of the elect. But you must still RSVP.
So, fate plays a crucial role, but so does free will. Without BOTH happening at the same time, there is no party.