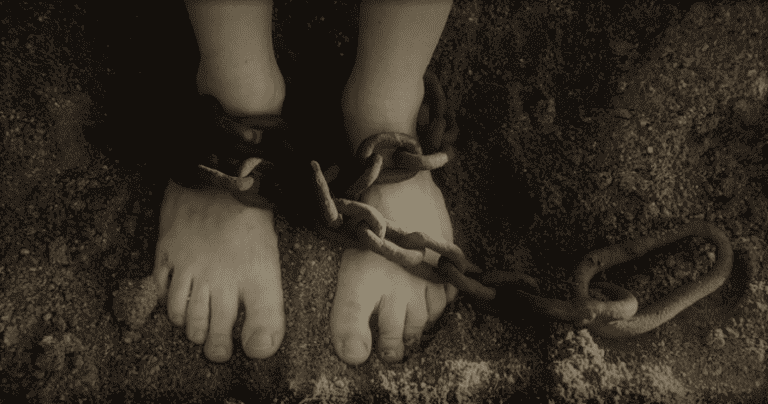 The Offensive Savior and the Forgotten Beatitude: And Blessed Is the One Who Takes No Offense at Me.
Luke 7:18b-23 for Wednesday in the Third Week of Advent.
Knowing our own sinful tendencies and the weight of suffering, we may think the Gospel of Christ seems at times to be either too hard or too good to be true.
Perhaps, at times, in the midst of sadness, fear or anger, we may feel tempted to say to Christ, "So what?"
"First work some miracles for me, then I'll believe in you."
"Why does following you involve the cross?"
Knowing the questions and shadows in our minds, Christ adds a mysterious BEATITUDE to the answer he gave to John's disciples and us in today's Gospel: And BLESSED is the one who takes no offense at me.
In today's Gospel, Christ answered a question John the Baptist sent from PRISON.
PRISON: John has already begun to suffer even unto death for fulfilling his mission of calling all to repentance in readiness for the coming of the one whom God anointed as a savior.
John's question would be that of one wondering why he is suffering if God's mighty Anointed Savior has come: Are you the one who is to come, or should we look for another?
Christ knows we may find his Gospel difficult to believe, difficult to swallow, difficult to follow: And BLESSED is the one who takes no offense at me.
His Gospel is a scandal not only to those who do NOT believe.
BELIEVERS also stumble, because while Christ promises God's undying love, yet he also declares our share in his cross.
In truth and reality, God in Christ took on a share in the suffering of all humanity.
God judges we are worth living for, worth dying for and worth rising for.
He chose to be in full communion with us in life, suffering and death.
By rising from the dead, he chooses to have us in full communion with him in glory.
Since the historical birth, life, work, teaching, suffering, death, and resurrection of Christ, the historical pattern of human misery has not changed.
What has changed is the MEANING of suffering.
The human suffering and death of Christ were the fulfillment of God's solidarity with us.
In our suffering we can choose to be in solidarity with God.
In the resurrection of Christ, our own humanity enters into glory and kingship.
We can choose to embrace that destiny that God offers us.
To embrace that destiny is to embrace the pattern of Christ.
We embrace the pattern of Christ by living his Eucharistic Covenant in memory of him as he offered it to us.
Lord, I do this in memory of you.
This is my body, Lord, which I give up for you.
This is my blood, Lord, which I pour out for you.
Forgive my sins, and receive me according to your new and eternal covenant that I now dare to eat and drink once again.
Turn. Love. Repeat.