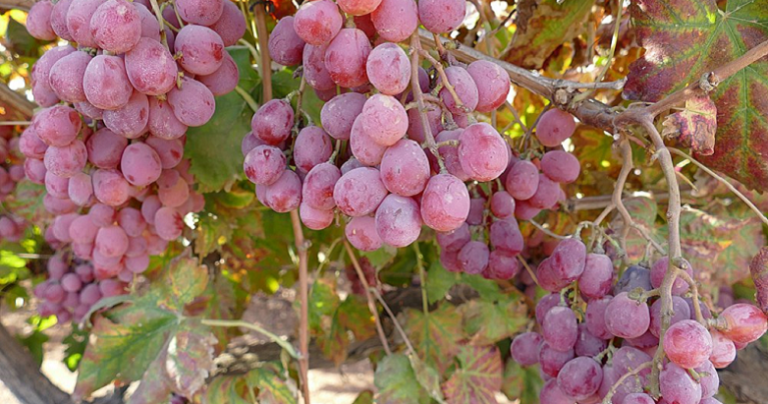 God cuts us, for one must cut, that is, prune, a good grapevine often,
if one wants the joy of big crops of grapes.
John 15:1-8 for the Fifth Sunday of Easter.
The first words of today's Gospel reading can be a short telling of how Christ spent the forty days on earth after he rose from the dead until he ascended into heaven.
The reading began: Jesus said to his DISCIPLES….
For forty days on earth after he rose from the dead until he ascended into heaven, Christ saw and spoke with no one but his apostles, disciples, followers, believers.
Until he rose from the dead, they understood him as a human messiah, an anointed and mighty prophet.
Not until he rose from the dead did any of them say what Thomas said at last: My Lord and my GOD!
During forty days in that first Easter Season after Christ rose from the dead, his disciples needed to come face to face with knowing Christ as God-in-Flesh-and-Blood.
That knowledge cut each of their lives in two.
You and I always need and would do well to let our Easter Season cut our own lives in two.
For that to happen, we need to keep the Easter Season as a time for letting Christ see us, face us, teach us, change us.
The first Easter was not a time for Christ's followers to change the world, but a time for Christ to change his followers.
The time for his followers to change the world began on the first Pentecost.
For you and me, the anniversary of Pentecost is three weeks after today.
So you and I still have good time in our Easter Season to let the Risen Christ our Lord and our God cut our lives in two and change us before we dare try to change the world.
In today's Gospel reading, Christ calls us to fruitful, strong, deep-to-the-marrow oneness with him.
But he also tells us of removal and destruction.
He says his word— his Gospel— is his Father's knife for cutting or pruning us as one prunes a grapevine for greater fruitfulness.
The branches the Father cuts off and that burn are not evil, but fruitless— burning not for doing evil but for doing nothing.
Christ's word works to cut out from each of us what would grow in a cluttered, weak, and less fruitful way.
Pruning a grapevine rightly every year guides, grooms, and goads new growth favoring stronger branches for larger and more fruit.
Fruitful grapevines need such cutting every year for as long as they live.
Just so, as long as we live we need the Gospel to cut us for stronger growth, better shape, better and more fruit.
Such fruitfulness gives glory to the Father, it serves the good of others, and it at last brings us the fullness of everlasting joy.
If we have never felt the Gospel cutting us, perhaps we have never listened honestly.
And if, however, we have listened honestly to the Gospel, perhaps we feel it goes beyond our natural strengths.
But Christ knows that, and he says today: If you remain in me and my words remain in you, ask for whatever you want and it will be done for you.
He spoke this Gospel in the intimacy of his Last Supper with his disciples.
And here are you and I, celebrating that same Supper of Christ where the words of his Gospel come seeking to remain in us.
In his Body and Blood, he was pruned and wounded in laying down his life and taking up the resurrection for his friends and enemies.
Then on the day he rose from the dead he made known who he really was by showing the signs of brokenness and wounds.
At Emmaus village that day, he made himself known through broken bread.
At Jerusalem that day, in the Upper Room of his Last Supper, he showed who he was by the wounds that had cut into his hands, feet and side on the cross.
To be in Christ, to embrace and obey his Gospel is to have freely let his Father cut into our lives so we bring forth the fruit of love.
After all, here in his Eucharistic Supper we expect Christ to let us cut and bite into his life and swallow it.
In his Eucharist, his Risen Body is cut open for us, and his Living Blood is poured out for us.
Wounded in giving glory to his Father, wounded in forgiving our sins, wounded in serving our good— wounded, yet risen, alive, victorious, full of glory and full of joy!
We own and believe that.
If we never let the word of Christ cut into us, then in the end we shall not bear the fruit of everlasting joy and glory.
If we welcome the cutting, then we may also dare to ask— as Christ tells us— ask to be marked forever by the glory and joy of God.
Right after the moments in today's Gospel, Christ gave his word: These things I have spoken to you that MY JOY may be IN YOU, and that YOUR JOY may be FULL. [Jn. 15:11]
Turn. Love. Repeat.