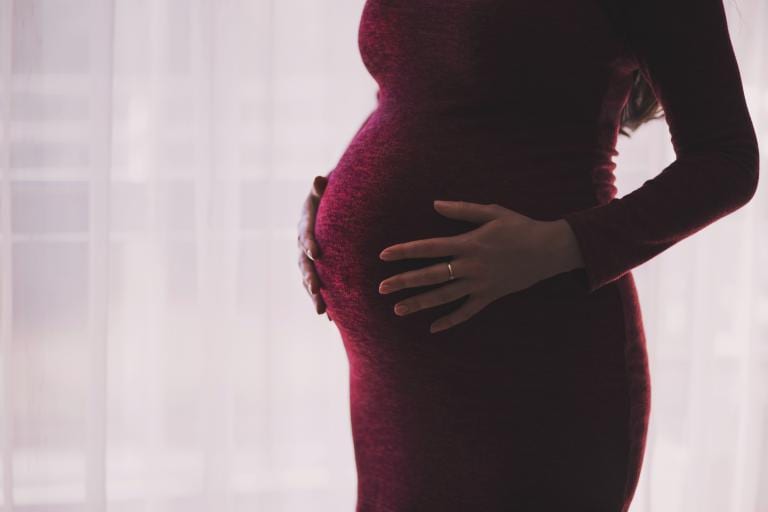 As we head into a festive period full of uncertainty, Professor John Lennox believes we can be certain about the Christmas story.
At this time of year, we celebrate an awesome event that has inspired great literature, music, poetry and architecture such as we enjoy when we watch the festival of lessons and carols in Kings College Cambridge.
For the past 20 centuries the good news about Jesus Christ has transformed countless lives, spawned hospitals, hospices and universities. It has brought dignity to many who thought there was no hope for them. Think of John Newton, converted slave-trader and author of the hymn 'Amazing Grace'. William Wilberforce, who worked tirelessly to abolish the slave trade motivated by deep Christian conviction – and multitudes of others.
This gives us reason to celebrate the Christmas story in the wonder and glory of its impact on individuals and society. It is a message of joy big enough for the world. For that reason, it is sad when in some parts of the world there are people who do not feel able to speak publicly about their faith in God at Christmas time.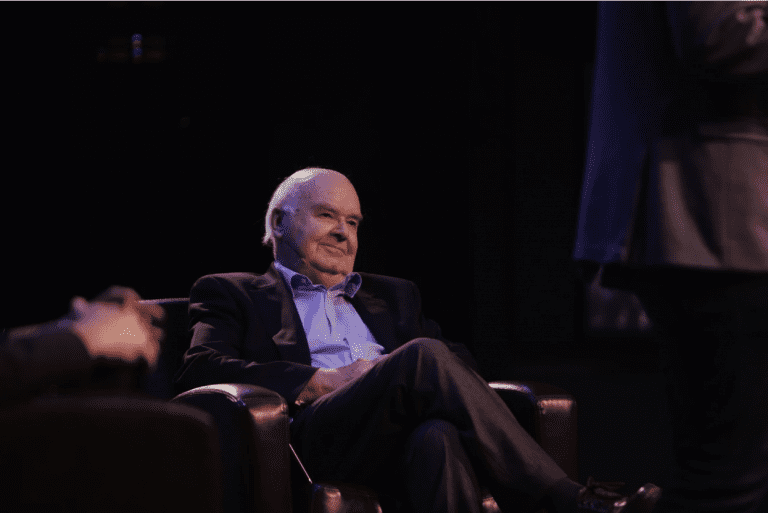 A Long Time Ago
Cosmologists tell us that more than 13 billion years ago the universe was smaller than a grain of sand – a mind stretching fact, yet one that pales into insignificance besides the realisation that 20 centuries ago the God who created the universe became a tiny seed in the womb of a humble young woman. The Word became flesh, wrote the Gospel writer St John, the Word became flesh and dwelt among us. God, who had made man in his own image, himself became human. The riveting thing is that this is historical fact and not myth or legend.
The Gospel writer Luke, acknowledged as one of the most brilliant historians of the ancient world, set the precise historical context as the time when:
"A decree went out from Caesar Augustus that all the world should be registered. This was the first registration when Quirinius was governor of Syria. And all went to be registered, each to his own town. And Joseph also went up from Galilee, from the town of Nazareth, to Judea, to the city of David, which is called Bethlehem, because he was of the house and lineage of David, to be registered with Mary, his betrothed, who was with child. And while they were there, the time came for her to give birth. And she gave birth to her firstborn son and wrapped him in swaddling cloths and laid him in a manger, because there was no place for them in the inn."
There is more. About 700 years before Christ was born, the Hebrew prophet Isaiah announced that a day would come when the promise of Messiah made to Abraham and David would be fulfilled:
"For to us a child is born, to us a son is given;
and the government shall be upon his shoulder,
and his name shall be called
Wonderful Counsellor, Mighty God, Everlasting Father, Prince of Peace.

Of the increase of his government and of peace there will be no end,
on the throne of David and over his kingdom,
to establish it and to uphold it
with justice and with righteousness
from this time forth and for evermore.
The zeal of the Lord of hosts will do this." Isaiah 9.6-7
This utterly remarkable prophecy of Isaiah goes far beyond anything a historian or scientist, however competent, can tell us. This is the promise of peace and justice for which the world has longed for centuries.
Another later Hebrew prophet Micah tells us the place of his birth:
"But you, O Bethlehem Ephrathah, who are too little to be among the clans of Judah,
from you shall come forth for me one who is to be ruler in Israel,
whose coming forth is from of old,
from ancient days." Micah 5.2
Notice exactly what Micah said: the ruler would come forth from Bethlehem but his coming forth is also from old, from ancient days. We are clearly in the realm of the supernatural – a child born on earth that does not originate on earth – the eternal Son of God. A person who is both God and man simultaneously.
This is the incarnation of God that is described in the stunning opening words of the Gospel of John: "In the beginning was the Word and the Word was God." That is God the Word is eternal, he never came to be. However, John tells that through the Word all that came to be came to be – the universe came to be, we came to be. But then comes the stupendous announcement – the One who never came to be, the One through whom all things came to be, himself came to be flesh, that is, human. The Word became flesh, that is, the Word came to be flesh, and dwelt among us and we beheld his glory. This is the heart of the Christian message, the meaning of Christmas – the Incarnation of God. CS Lewis rightly calls it the Grand Miracle.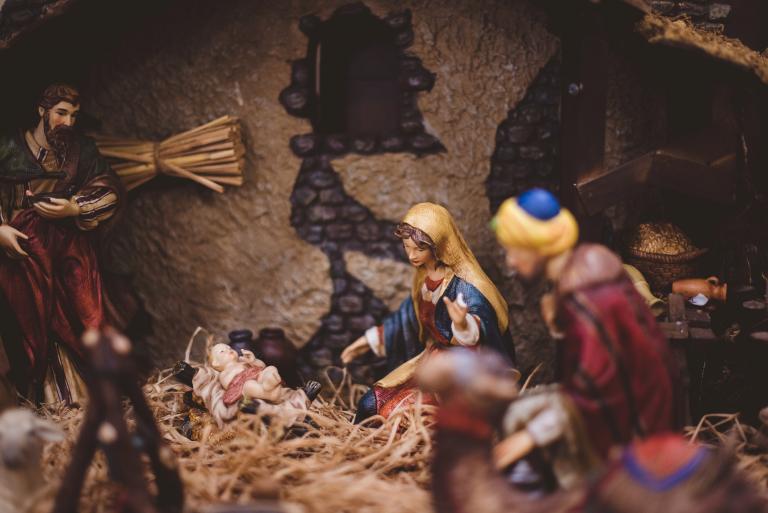 The Impossibility Of Miracles
It challenges the widespread atheist belief that this universe is a closed system of cause and effect. We are told that at the time of Christ credulous people could believe in such miracles since they did not know the laws of nature. Now, in our enlightened scientific age this is impossible. The miracles of Jesus are therefore just fantasies, like Father Christmas.
There are three errors here. Firstly, the comparison with Father Christmas is an insult to our intelligence. As I pointed out to an atheist physicist in a University debate who told me that my faith in God was like belief in Father Christmas. I put it to the audience: "Hands up if you came to believe in Father Christmas as an adult?" No hands went up. "Hand up if you came to believe in Jesus Christ as Saviour and Son of God as an adult?" Many hands went up.
The Ignorance Of The Ancient
Secondly, two adults who came to believe in Jesus as the Messiah and Son of God are key figures in the Christmas narrative, Mary and Joseph. They were not credulous people. They knew as well as we do the basic laws of nature regarding where babies come from. So, when Mary was told by the angel that she would conceive, she protested: "How shall this be, since I do not know a man?" The Gospel writer Matthew tells us how Joseph, on discovering Mary was pregnant, planned to divorce her. He, a devout and righteous man was just not prepared to believe her account of a miraculous conception. Yet both of them were eventually persuaded that there was nothing immoral about the conception of Jesus by being given convincing evidence that the child had been supernaturally conceived by the Holy Spirit in a direct intervention by God.
John 9 describes the experience of a man born blind. Never since the world began has it been heard that anyone opened the eyes of a man born blind. "If this man were not from God, he could do nothing" (verse 3).
It is foolish to say that people in New Testament times could only believe in Jesus' miracles because they did not know the laws of nature. In fact, the only way to recognise a miracle is to know the corresponding law. If the man born blind had not known that such people never normally get their sight, he would not have recognised his cure as a miracle!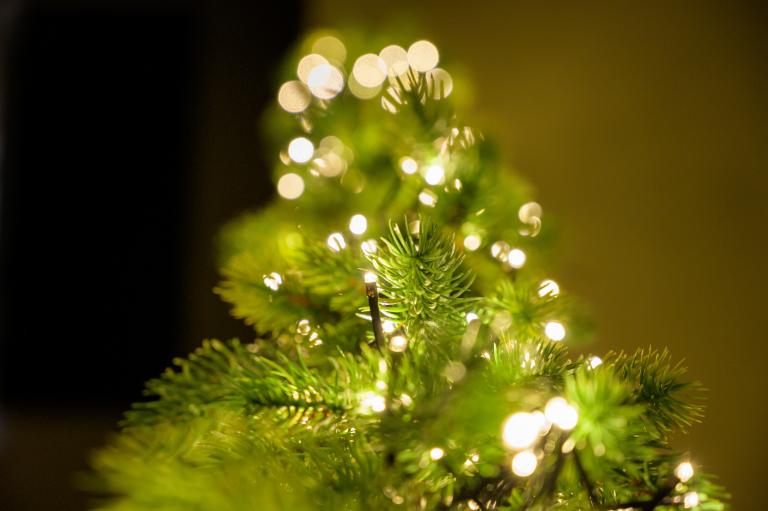 Laws Of Nature
That leads me to a third reason why many people reject the miracles of the New Testament. It is because of a statement made by David Hume, an 18th century Scottish philosopher. He said that miracles like the incarnation cannot occur because they violate the laws of nature. He was wrong as I shall now explain.
What, after all, are those laws? They are our descriptions of what normally happens. They enable us to predict what will happen if no-one intervenes. However, God is not a prisoner of the laws, the laws of nature that describe the regularities that He has built into the cosmos are not like the laws of England. It is therefore no act of violation, if God intervenes and does something special in his own creation. For such intervention breaks no laws.
CS Lewis gives a helpful illustration. Suppose I put £100 in my hotel drawer last night and I put in another £100 tonight. The laws of arithmetic say that I have £200 in the drawer. If I find only £50 there tomorrow what do I conclude? That the laws of arithmetic have been broken or the laws of England? Clearly the laws of England. How do I know that? Because I know the laws of arithmetic have not been broken and that is what tells me that a thief has come in from outside.
Similarly, when a genuine miracle takes place, it is the laws of nature that alert us to the fact that it is a miracle. If we did not know the laws, we should never recognise a miracle if we saw one. Science therefore cannot rule out miracles. The universe is not a closed system. This world is not the only world there is.
"If God creates a miraculous spermatozoon in the body of a virgin, it does not proceed to break any laws. The laws at once take over. Nature is ready. Pregnancy follows, according to all the normal laws, and nine months later a child is born." CS Lewis
To Us A Son Is Given
This puts our reading from the prophet Isaiah into perspective. They, too, are evidence that there is a God who is Lord of space and time who could and did inspire Isaiah to foretell the coming of Christ the Messiah, not nine months, but six centuries before it happened. These words, full of deep and powerful mystery, ring true precisely because they are true.
"Unto us a Son is given…"
Christmas is a special time of exchanging gifts as expressions of love, affection or gratitude. It is, however, possible for someone to accept a gift and yet reject the giver. Imagine you have invited guests to a Christmas dinner. Your guests eat the food with relish, talk to each other animatedly but ignore you completely. Even when you bring in a magnificent dessert, they still say nothing. You press them and finally one of them turns to you and says: "The food is magnificent, the music beautiful but as for you, we are not the least bit interested in you. In fact, some of us are not even sure that you exist." They leave without a word of thanks.
An impossible situation, you say? Yet that may be precisely how many of us have treated God this past year. We have taken his gifts of health, ability, job, home, food, family and friends but we have never stopped to acknowledge or thank him. We have accepted the gifts but rejected the Giver.
"Unto us a Son is given…" wrote Isaiah – words immortalised in Handel's magnificent oratorio, the Messiah. The important thing is that the gift here is the Giver. We cannot reject it without rejecting him. And he is the Saviour of the world.
There is much good in the world but there is also much evil – poverty, suffering, violence, war, exploitation, slavery, fear, discrimination and abuse. And who of us would dare suggest that there is nothing from which we need to be saved – anger, lovelessness, destructive desires, egocentricity, greed, spite, envy, dishonesty and hypocrisy, to name but a few? Surely, we would agree with GK Chesterton who in response to a question in The Times newspaper: "What is wrong with the world?" wrote to the Editor: "Dear Sir, I am, Yours faithfully, G K Chesterton."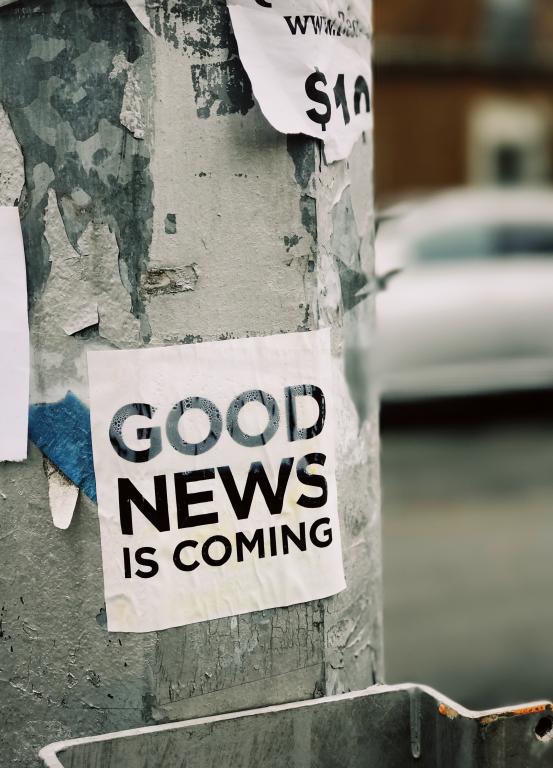 A Message Of Hope
Are we therefore doomed to live in a world like Narnia became in which "it is always winter and never Christmas"? No – because Christmas has indeed come. Into our world God speaks a message full of hope: "You shall call his name Jesus for he shall save his people from their sins."
How is it to be done? Not, you will be glad to know, by suggesting another round of unrealistic New Year's resolutions. Moral codes are very important, but they cannot either forgive us or empower us to live as we know we ought. They can certainly tell us how we should live – they can measure just how far we fall short of God's standards. A thermometer measures our temperature, it can tell us we are ill and need a doctor, but it cannot cure us. Similarly, God's law shows us that we are sinful and need a spiritual doctor.
I emphasise: we cannot merit God's salvation. People find this difficult to grasp especially since so much in human experience is merit based – our exam results, jobs, promotions etc. God's salvation is not based on our merit but on his love for us in Christ who can forgive because he died for us. The Archbishop of Canterbury once said in an Easter sermon: "… the cross is the great point at which the suffering and sorrow, torture, trial and sin and yuck of the world ends up on God's shoulders out of love for us." And when we receive Christ, he then enables us to live in the power of his resurrection.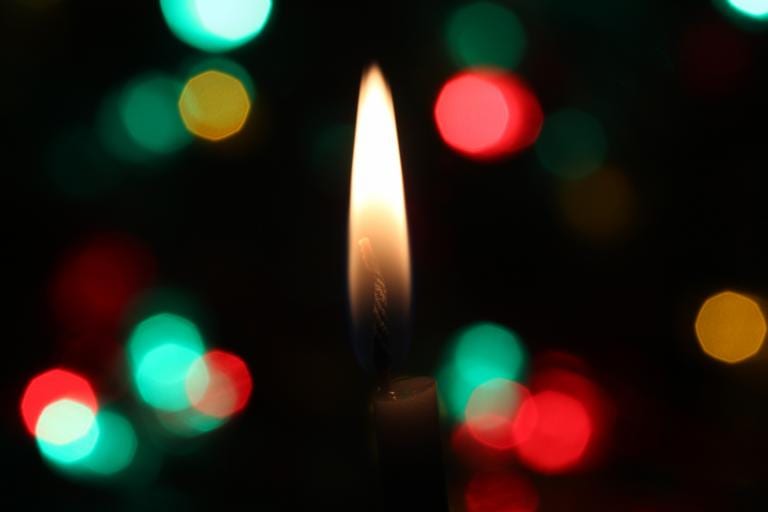 Certainty
Yet, it will be said by some, including the late Christopher Hitchens, it makes no moral sense for one man to give himself for another's sins. There is force to that objection if Jesus were merely a man. But Jesus was never only a man. He was God incarnate. Because Jesus is both God and man, he can offer us salvation as a gift – forgiveness, peace with God, new life and hope. Like all gifts it has to be received – in this case by the deliberate and willing act of repentance and trust in Christ as Saviour and Lord.
John Newton's words say it all:
"Amazing grace, how sweet the sound, that saved a wretch like me. I once was lost, but now am found, was blind but now I see."
Many people, especially in the great cities of the world, are feeling lost and blind this Christmas time. They may well be successful in the eyes of others, but they have not yet found a story big enough to bring a sense of fulfilment and purpose into their lives.
The Christmas story is big enough to do just that because it is historical and not fiction, because at its heart is the incarnation of God in Jesus who came to live, die and rise again for our salvation. His salvation is the biggest gift you can ever receive – and you can receive it this Christmas if you have not already done so.
"The true light, which gives light to everyone, was coming into the world. He was in the world, and the world was made through him, yet the world did not know him. He came to his own, and his own people did not receive him. But to all who did receive him who believed in his name, the gave the right to become children of God, who were born, not of blood nor of the will of the flesh nor of the will of man, but of God." John 1:9-13
We are born into this world as creatures of God. By responding to the Christmas story and opening our hearts, wills and lives to receive Christ as Saviour we can become something we never were before – children of God
May I wish you that peace with God and certainty of salvation in Christ this Christmas. In the words of what has in the last few years become a much-loved hymn around the world 'In Christ Alone':
"No guilt in life, no fear in death,

This is the power of Christ in me.

From life's first cry to final breath Jesus commands my destiny.
No power of hell, no scheme of man Can ever pluck me from his hand

Till he returns, or calls me home

Here in the power of Christ I'll stand."
John Lennox is Emeritus Professor of Mathematics and Philosophy of Science at Oxford University. His most recent book is '2084: Artificial Intelligence and the future of humanity'