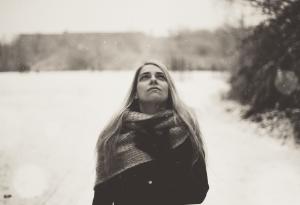 Image by Pawel Kozera from Pixabay
Whenever Christians talk about the love part of Jesus' teaching, someone will accuse that the truth is being watered down. Jesus was and remains a complex person. He was full of love and truth, and Christians should remember that His harshest criticism was spoken to the religious elite of His day.
You Shouldn't Fix What Isn't Broken
Imagine being so confident in understanding God's word that you miss God in the flesh. But before you get too judgemental, remember that we are just as capable of being prideful, arrogant, know-it-alls. The Jews were oppressed and dreamed of a messiah who would rescue the nation. They were looking for a powerful leader to rise and destroy Rome. Instead, they got a humble shepherd. He laid down his life and rose again to destroy the victory that death once claimed. But because the crucified savior was so far outside their dreams, many missed experiencing His love and truth.
One of the problems is that they believed they had the whole system figured out. They tithed mint, dill, and cummin. They said the right prayers. And they wore the right clothes. They distanced themselves from the evil Gentiles and hated the Samaritans. But they missed out on learning and being transformed by Jesus. They were so convinced of their righteousness that they had no room for the Son of God. Their hearts were so calloused they couldn't rejoice at a man born blind being able to see or a man who had been lame but could now walk. Hiding behind tradition, they denounced Jesus as a heretic and wondered if a demon possessed him. The Pharisee's hearts were so full of rules and tradition that they had no room for the Son of God.
Mirror, Mirror On the Wall
Today in America, we continue to face a culture that seems to glory in division. We no longer treat our neighbors as Americans with differing opinions. A liberal is an enemy of conservatives. People are scoffed at for being too woke or not woke enough. Our political theatre is dominated by the drumming up of different agendas moving in opposite directions. So each side is at war for the power to shape the future. Each side is confident (arrogant and even prideful) about what the vision of the future should be.
Conservatives have made it the point to vote for people who run on the campaign of not working with liberals. Any compromise is seen as a betrayal. But for both liberals and conservatives, my question remains, where is Jesus in all of this? Are you sure we aren't missing the Savior when we are campaigning in the name of Christianity? More importantly, how are we, as individuals, seeking God in our daily lives? Are we letting the current divisive spirit of the culture keep us from sharing the love and truth of Jesus? Are we different from the Pharisees who hated and avoided the right people?
Hearing the Words of Jesus
Jesus reserved the harshest criticism for those who had it all figured out because He knew they would have the hardest time listening. It is the sick who seek out the doctor. The healthy do not need the cure. And for me, and I hope for you, this is where I begin. I pray that God will help me see where I am missing the mark. That our hearts would be open to hearing the words of Jesus and that those words would transform our thoughts and actions.
I want to live in the spirit of Paul in Philippians 3:" 13 Brothers and sisters, I do not consider myself yet to have taken hold of it. But one thing I do: Forgetting what is behind and straining toward what is ahead, 14 I press on toward the goal to win the prize for which God has called me heavenward in Christ Jesus." I wish there were easy answers to all the questions our culture continues to struggle through. My skill in living out the right balance of love in truth so that people find a reason to believe is not fully developed. I believe that is the vocation God calls the Church to do and one we need more than ever.
Feel free to follow my Facebook page, The Unbroken Ground | Facebook, for updates and to leave any feedback or questions.