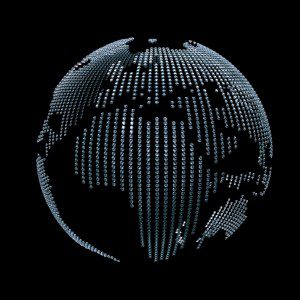 My teenage son walked in the door the other night and told me emphatically that I needed to watch this video on Kony 2012 produced by Invisible Children. Some of the students at his high school are mobilizing to support the movement and its attempts to make Joseph Kony famous/infamous all over the world. Their hope is that the authorities will be able to find and take Kony into custody and bring him to justice before 2012 is over. The movie has already been watched multitudinous millions of times, even though it only aired several days ago.
Who is Joseph Kony? If you don't know already, he is the leader of the Lord's Resistance Army. The LRA emerged in northern Uganda. Kony and the LRA have terrified and brutalized villages, slaughtering thousands, kidnapping scores of African children, turning boys into soldiers, and girls into sex slaves over the past few decades in various parts of Africa. Kony has been wanted by the international criminal court since 2005 on charges that include crimes against humanity.
The Invisible Children movement and its Kony 2012 campaign have received widespread critical attention based on their advocacy strategies, accuracy and selection of information, and financial practices and use of funds. You can read more about the movement, as well as Joseph Kony and the LRA, by going to these links:
Kony 2012: what's the real story? at The Guardian
Kony 2012 and the politics of sending a brutal villain viral at The Guardian
The Problem with Invisible Children's "Kony 2012" at Huffington Post
Attention is also given to the movement's success in mobilizing scores of people, especially youth, to take global civic action to draw attention to Joseph Kony in the effort to bring an end to his reign of terror (here are two links to the movement's leaders' interview with Piers Morgan on CNN: part 1; part 2).
By no means am I in a position to give a definitive critical and constructive assessment of Invisible Children and their video, Kony 2012. However, I am able to add additional perspective. Certainly, the nearly half hour movie, Kony 2012, lacks complexity and nuance and sufficient facts, among other things. However, it speaks to a youthful idealism and enthusiasm that young people can make a significant difference in our world today to confront horrific injustices. The movement has garnered support from leading politicians and celebrities. Invisible Children has witnessed Washington and the Pentagon getting involved, no doubt for various reasons, and countless people are now aware of Kony and are longing for him to be brought to justice.
The aging cynic in me easily scoffs at youthful naiveté. Instead, I need to encourage that idealism and support it with wisdom. Wisdom without zeal leads to apathy and paralysis, while zeal without wisdom leads to stupid actions being taken. Those of us who claim to possess wisdom must shepherd youthful idealism so that the young idealists become critical idealists, not aging cynics once idealism gets a taste of bitter reality. However, we sagely ones also need shepherding: many of us need a fresh dose of youthful idealism to guard against cynicism taking over our imaginations entirely.
The youth may soon find that Kony and the LRA are rapidly on the decline (long before the movie was aired), that the Ugandan military is not run by the Boy Scouts, that America's national and economic interests and many politicians' own political agendas drive a great deal of their involvement rather than global altruism, and that British and Western colonialism's impact extends beyond the 19th century to the present. As my Ugandan friend and colleague, Michael Badriaki, says, the British divided up Uganda into north, south, east and west (part of a divide and conquer strategy) under their late rule in the region. The north was often on the losing end of this division because the south possessed so many more resources than the north. The rage that emerged in the north, including the likes of Kony, resulted in large part because of long-standing grievances bound up with widespread imbalances and inequities that the West generated. In the end, the critically-engaged youth may just find that while Kony deserves to be brought to justice, he must not be made to function as a scapegoat (nor as a celebrity, for that matter). Perhaps the movement's next video will show that in one way or another many parties, perhaps all of us in some way large or small, are goats who need to repent and move forward toward reconciliation that is truly just.
As the complex reality takes hold and the youth become increasingly aware of the situation, my fear is that they, too, may become cynical and be less inclined and hesitant to get involved in the future. As I said above, those of us who are older and who claim to possess wisdom need to shepherd these youth with their idealism. One of the ways that we can shepherd them is to introduce them to Ugandans like Michael Badriaki. In fact, this is what I plan to do: introduce my son and his friends to my long-time friend, Michael, and other African friends like him.
Michael and I are not alone. The film's narrator, Jason Russell, has a longstanding relationship with a Ugandan youth named Jacob, whose brother was murdered by Kony's forces. One of the deepest impressions the film made on me is that Jason promised years ago never to abandon Jacob and that he would do everything he could to bring Kony to justice. Regardless of what one makes of Jason's strategies, one should extol his commitment to his Ugandan friend. How often have I made promises to people, including those of other countries, to stay connected, and have not followed through on my promises? I affirm Jason for his faithfulness to Jacob.
I will affirm Jason and his young American companions all the more when they clearly visualize how much they and we need Jacob and Ugandan youth like Jacob to shape our lives and stories. While I am not saying Jason is to be faulted for his posture, all too often, we Americans portray ourselves as Messiah-like figures who can solve the world's problems. We should not give up our enthusiasm and idealism that fuel philanthropic service here and abroad. Indeed, we can make a profound difference for the good, if we do things right and wisely. Here is where the problem lies. Often, we act without sufficient sensitivity to conditions on the ground. Our ideals need to be able to fly high yet allow us to scope out the terrain. In this situation, we need Ugandans in the control tower; they will be able to help us land our U. S. and U. N. planes well.
Many past colonialists in Africa saw themselves as bringing good to the Africans, civilizing them, and delivering them from darkness. But they often crashed into villages rather than taxiing down runways. What are the long-term costs for acts of good will that lack sensitivity and that devastate villages and communities as our good will planes burn? Of course, we need to bring about good, but to do so in relationships that entail listening, sharing, and living and dying with and for one another. We must not fly the U. N. planes out of Uganda or Rwanda or elsewhere as soon as the going gets tough for us, as was the case in the account told in the movie, Hotel Rwanda. My friendship with Michael Badriaki has taught me so much about what relationships entail, what justice entails, and what our shared faith in Christ entails. I am so in debt to God's grace revealed to me through my relationship with Michael. He has helped me to get better at landing my plane, and better at staying grounded even while flying sky high with my ideals.
Of course, Joseph Kony must be brought to justice. But we must also be more just in our actions and relations. Inadvertently, I abuse the world's resources as an all-consuming American. Unintentionally, I take away people's pride as I throw my education, expertise and resources at problems. As an American, and as an American Christian, I go and "fix" problems. All too seldom do I go and share life and work to heal relationships that include me. When the going gets tough, all too often, I get back on the plane and head home. The Jesus who Michael Badriaki and I worship doesn't escape. He'll never leave us, no matter what the U. S. Embassy or U. N. tells us to do. The brother in Jesus I know as Michael teaches me how to live a fuller and more just life.
Social media geniuses like Jason and his colleagues at Invisible Children and Foreign Policy experts like President Obama and his advisors will never be able to replace the need for long-neglected relationships involving reciprocity and mutuality with Ugandans for the long-haul. True relationships will not allow us to separate from one another. This is one of the most striking aspects of the video, Kony 2012: Jason and Jacob are still connected, and seemingly far closer than they were when they first met. But still, it seems to me that Jason could advance the relational cause even more if he were to allow Jacob to tell his story for himself on his own terms. The video in question says more about Jason and Invisible Children than it does about Jacob.
Youthful idealists, politicians, and foreign policy experts certainly have their place. So, too, do the rest of us who must shepherd youthful idealists. But let us not forget that the most important people in this conflict are the Ugandans. We must learn to let them tell their story and listen to them share of how they are engaged in addressing the conflict (please see this powerful video from Ugandan journalist Rosebell Kagumire). We need to support these Ugandans in their efforts or we will continue to create cultures of dependency that create a vacuum for other "Konys" to emerge. We also are in need of these Ugandans' help. In keeping with what was stated above, we need Ugandans to shepherd us, keeping us from taking ourselves too seriously, helping us respond well to the complexities of life, getting us to support the people on the ground in their efforts, building infrastructure with them, and building our own lives along with them. The endgame should also include youthful idealists becoming wise idealists, and foreign policy experts and celebrities, as well as old cynics, becoming actively involved in relational ways. In these various ways, we will guard against other "Konys" rising up and taking over this year and long after 2012 is gone.
This piece is cross-posted at The Institute for the Theology of Culture: New Wine, New Wineskins and at The Center for the Theology of Cultural Engagement.