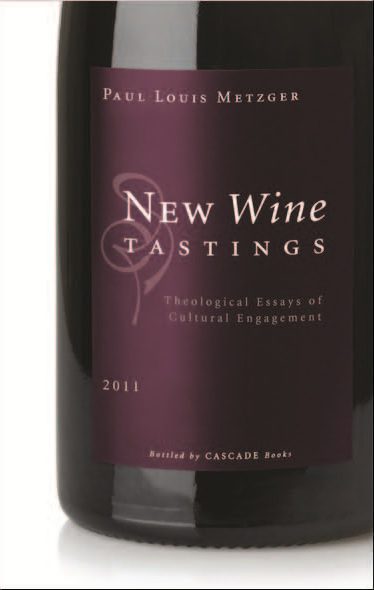 Which does Jesus like more—old wine or new wine? I'm not sure. While I have heard it said that Jesus actually turned water into grape juice at the wedding in Cana (recorded in John 2), it was new wine. I'm not sure of the alcohol percentage, though. All we know is that it was better than what they had been drinking. Then he tells us in Luke 22 that he will not drink from the cup of the Lord's Supper again until his eschatological kingdom comes in its fullness. By that time, that cup's nectar will be really good and old. Some of us can hardly wait. But why? Because of the wine or because of drinking and celebrating with Jesus?
In Luke 5:33-38 (ESV), Jesus talks about the importance of pouring new wine into new wineskins:
And they said to him, "The disciples of John fast often and offer prayers, and so do the disciples of the Pharisees, but yours eat and drink." And Jesus said to them, "Can you make wedding guests fast while the bridegroom is with them? The days will come when the bridegroom is taken away from them, and then they will fast in those days." He also told them a parable: "No one tears a piece from a new garment and puts it on an old garment. If he does, he will tear the new, and the piece from the new will not match the old. And no one puts new wine into old wineskins. If he does, the new wine will burst the skins and it will be spilled, and the skins will be destroyed. But new wine must be put into fresh wineskins. And no one after drinking old wine desires new, for he says, 'The old is good.'"
Jesus acknowledges in this account that old wine is certainly better than new wine. But neither new wine nor old wine is the point of the parable. The point of the parable is that the message, method and messenger must fit the Messiah. Those around Jesus kept on wanting to make him fit their traditions. In Luke 5, Jesus kept breaking out of their tightly stretched wineskins, as he touched and healed a leper, as he forgave a lame man's sins whom he healed, as he called a tax collector to be one of his followers, and as he allowed his disciples to hold off fasting and praying. After all, he is still with them. Once he, the bridegroom, is taken away, then they will fast and pray in remembrance of Jesus and in expectation of his eschatological banquet.
What are you and I about? Old wine or new wine? Do we miss the point of the parable and make it about different ages and kinds of wine, or about Jesus? We so easily allow the traditions of those around us, and even our own preferences, to dictate to us the terms of engagement rather than the Lord. When we do so, we fail to touch lepers, we fail to announce to people whom Jesus heals that their sins are forgiven in his name, and we fail to associate with tax collectors and sinners.
What does it look like in our day to try and make Jesus fit our preferences and traditions? What does it look like to make sure our messages and methods and our very lives fit the Messiah?
This piece is cross-posted at The Christian Post.