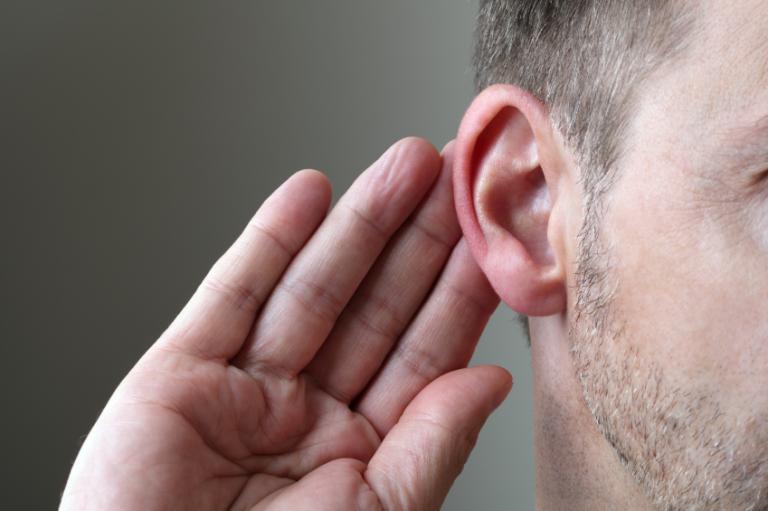 This piece was originally published at The Christian Post on 7/12/12. I am reposting it in view of The Justice Conference Portland proceedings and its rightful emphasis on loving solidarity with people in their suffering. The "voiceless"  have voices. Are we listening?
Sometimes I hear people say we are to be the voice of the voiceless. I certainly appreciate their commitment to advocating for those on the margins. Still, "the voiceless" do have voices. I don't need to speak for them; rather, I need to listen to them, echo their call, and amplify their voices where needed so that others don't drown out their voices with their rebuttals. Only as we move in this direction will we be able to move beyond the wall that separates those on the margins and us in the presumed middle.
My Japanese wife gently challenged me not too long ago: "I'm looking for white men (like you) to hand the microphone to those of diverse ethnic backgrounds, sit down, and take notes." She added that, "White men often like to pass the microphone around amongst themselves." My wife's not saying white men like me have nothing to say, or that we should stop speaking, just that we need to be intentional to make sure we are listening to others, too. She is calling for mutual respect and authentic relationality that involve give and take among all participants.
How often do you find a pastor or missionary from Africa or elsewhere having the opportunity to speak in a church when he or she visits? It happens, but not nearly enough. When Westerners, Americans especially, visit countries in Africa, they are often asked to speak their very first Sunday, and regardless of their "status" back home. There are many reasons for such different practices; one of the likely reasons is America's (and white people's) place of prominence in the world and also a sense of our own importance.
Recently, I wrote a post on "Passive Racism" and spoke of my need to become an active ethnic relationalizer rather than a passive racist/racialist. The active form of listening noted in this article is essential if we are to move beyond the passive form of racism/racialization noted there.
Listening well is one of the necessary qualities for becoming an active ethnic relationalizer. But it is hard for me. I like to be heard. I like to hear my own voice. Wouldn't it be wonderful, if I wanted to hear other voices more than my own? The desire to listen to others, especially of diverse ethnicity, and take them more seriously than one's own voice reminds me of Paul's words in Philippians 2:3-4: "Do nothing out of selfish ambition or vain conceit. Rather, in humility value others above yourselves, not looking to your own interests but each of you to the interests of the others." I have hope that I can become more interested in others, including those on the margins, based on Jesus being marginalized for you and me, and the comfort God's Son in the Spirit provides each of us:
Therefore if you have any encouragement from being united with Christ, if any comfort from his love, if any common sharing in the Spirit, if any tenderness and compassion, then make my joy complete by being like-minded, having the same love, being one in spirit and of one mind… In your relationships with one another, have the same mindset as Christ Jesus: Who, being in very nature God, did not consider equality with God something to be used to his own advantage; rather, he made himself nothing by taking the very nature of a servant, being made in human likeness. And being found in appearance as a man, he humbled himself by becoming obedient to death — even death on a cross! (Philippians 2:1-2, 5-8)
Those who have experienced God's comfort will comfort others. We all need to experience comfort. If we are not comforted in our times of distress, we will not comfort others. If we don't sense anyone is listening to us, perhaps we won't listen to others. God listens to us, and so we can listen. Perhaps you feel like me at times. I have often felt like a stranger inside and outside the church. My voice often appears strange to others, including the issues I am discussing in this post. But God listens to me, often responds to me in a still small voice, and always welcomes me home. I know he extends that vital concern for you as well.
God doesn't only listen to you and me. God also listens to others. God listens to the heart cries of the broken and contrite in spirit (Psalm 51:17). God listens to the needy (Exodus 3:7-10; Job 34:28; James 5:4). Whether we are talking about children in slums in India, refugees and migrant workers of various ethnic backgrounds across the land, or men and women on the margins in our faith communities, we need to be sensitive. We need to listen to their voices, if we expect God to listen to us in our times of need (Proverbs 21:13). And we are all needy in one way or another to varying degrees all the time.
Given God's comfort and listening ear, you and I can enter into the pain and listen and respond to others who cry out from the margins in churches and society at large. We need still small voices, still hearts, and bigger ears to listen so that we can really hear the "voiceless' voice" and learn to speak like them, not for them.