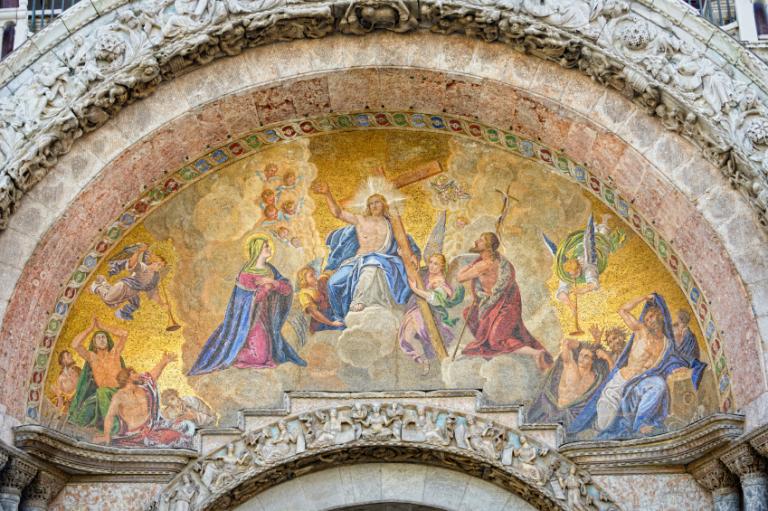 Will Jesus return as Alec Baldwin's character, Blake, in Glengarry, Glen Ross? Blake came down from the corporate office to shame the company's salesmen with his brass balls and talk of real men being closers (selling houses). He sought to shame the salesmen into submission and squeeze from them higher rates of production. Blake could care less about finding faith on earth, only money. The ABC's of Blake's Great Commission to the employees of the real estate firm were: As you are going, "Always Be Closing."
Is Jesus the ultimate closer? It depends on where we look and how we interpret what we find. In Matthew 25, we find the parable of the talents (Matthew 25:14-30). Jesus encourages us to be like the servants who invested their master's resources rather than the one who hid his talent. Some may think from what they read here that Jesus looks a lot like Blake. But does he really? The servant who hid the talent had a distorted view of his master. He looked at him as if he were Blake–a greedy and unscrupulous taskmaster. There was no sense of relational connection, as with the other two servants. They do not share his assessment of the master; in fact, it seems as if the servant who hid the talent used his perspective as a cover for doing nothing with the talent other than hide it.
Of course, Jesus exhorts us to invest in his kingdom. However, in light of what we know of Jesus, is it a money-making campaign? Or is it ultimately a relational investment? While money is important, and one does not need to place money and relationships in oppositional terms, we find in Scripture that people often fail to approach money relationally. For example, the rich young ruler chose monetary wealth over the vastly superior treasure of relationship with God through Jesus (Mark 10:17-27).
In Luke 12:35-48, we find another passage dealing with faithful stewardship. In Luke 12:37, we read that the Lord will come and serve his faithful servants: "Blessed are those servants whom the master finds awake when he comes. Truly, I say to you, he will dress himself for service and have them recline at table, and he will come and serve them." That sure does not sound like Blake. Nor do Jesus' faithful servants operate like Blake, for they are the kind of servants who share openly with others rather than close the deal. They are those who respond well to Jesus who says, "Fear not, little flock, for it is your Father's good pleasure to give you the kingdom. Sell your possessions, and give to the needy. Provide yourselves with moneybags that do not grow old, with a treasure in the heavens that does not fail, where no thief approaches and no moth destroys. For where your treasure is, there will your heart be also" (Luke 12:32-34).
Our view of Jesus–as Jesus or Blake–makes a big impact on how we "do" church. If we are about "Always be closing" like Blake, we will end up excluding others and hiding or taking their talents. There won't be time to wait on others; we will only have time to wait on ourselves. However, if we are about "Always Be Open" to others, we will wait on tables and care for those in need, just like Jesus did in his first coming with his servants (John 13:1-20) and with everyone else (Mark 10:45), and just as he will when he returns to care for his faithful servants (Luke 12:37). When Jesus returns, will he only find closers, or will he find people of faith who take his words to heart? Always be open.