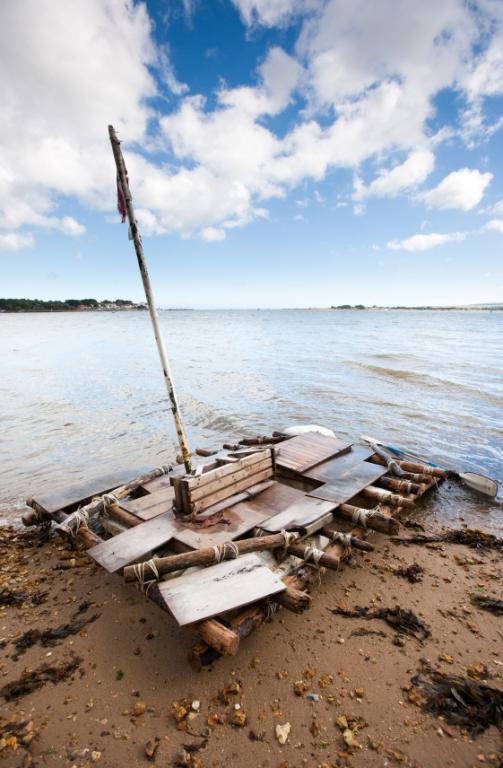 My theology of culture class at Multnomah Biblical Seminary is addressing the theme of what it means to live as Christian witnesses in a post-Christendom society. For your information, I don't think America is post-Christian since Christianity is not yet a minority religion, though someday it might be. Having said that, I believe we live in a post-Christendom society, since Christian narratives do not shape the rites of passage culturally for the society at large; in part, the loss of cultural influence is bound up with a loss of credibility. The seemingly hegemonic Bible belt around our societal waste is shrinking by the day.
In light of the preceding, it is worth asking: if the American church were stranded on a life raft out at sea, what would we see as the critical items that we would need to survive as the cultural currents change and as the winds and waves press against us? Here are some of the things the class and I listed that Christians may suggest (right or wrong and with no intended order):
Tax-exempt status; financial resources.
The Triune God; the incarnate Christ.
Status; power; privilege.
Persecution.
The Bible.
Mystical experience.
Other survivors with other perspectives.
Rights, entitlements.
Buildings.
Comfort.
Guns.
Christian unity.
Please feel free to comment on these items and/or list alternatives in response. We will revisit this theme in the days ahead.