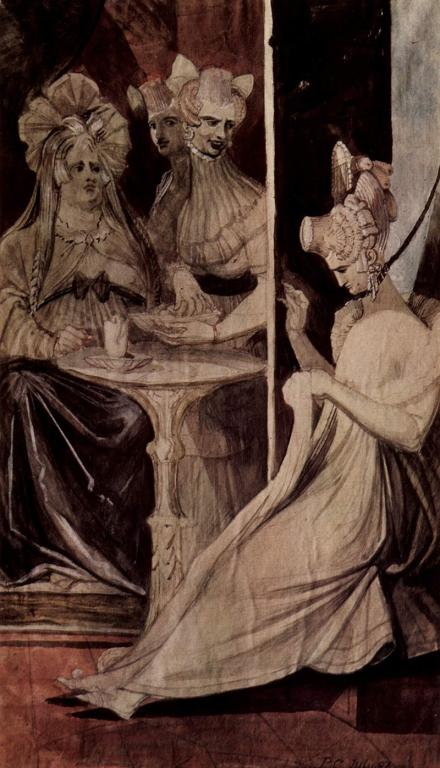 For an important and timely article on what men can do practically in terms of supporting #MeToo, read Nicole Stamp's "What decent men can do in response to #MeToo." Here are three of her many thoughtful recommendations:
"Signal-boost female voices. If you're sharing an article about a social issue — especially a sexism issue — find one written by a woman." Stamp adds, "Nothing about us without us."

"Be mindful of how you introduce women." For example, in keeping with Stamp's point, refer to a female colleague in the same way as you would a male colleague. If both have doctorates, refer to each as Dr. ____, and not simply the man. Also, along these lines, "Don't mention appearance when introducing female colleagues."

"Don't be dismissive or argumentative during conversations around types of oppression that you don't personally experience. Keep an eye open for our culture's gross habit of putting the onus on oppressed persons to dredge up their pain for our inspection — only for us to then minimize their experience as 'over-sensitivity' or 'just a misinterpretation.'"

"Asking respectful questions is acceptable — but nobody owes us answers. So ask humbly, and when people engage, discuss their responses sincerely, and treat their time and energy as valuable, because it is."
The sexual abuse of women does not begin and end with high profile cases, like the one centering on Harvey Weinstein. Nor is the burden to speak out simply the task of women. It is the task of men, not just women, boys, not just girls, to advocate for equal treatment of women and girls, and not just on Twitter, but in every sphere of life and society. As Eleanor Roosevelt declared,
Where, after all, do universal human rights begin? In small places, close to home – so close and so small that they cannot be seen on any maps of the world. Yet they are the world of the individual person; the neighborhood he lives in; the school or college he attends; the factory, farm, or office where he works. Such are the places where every man, woman, and child seeks equal justice, equal opportunity, equal dignity without discrimination. Unless these rights have meaning there, they have little meaning anywhere. Without concerted citizen action to uphold them close to home, we shall look in vain for progress in the larger world (Eleanor Roosevelt, "In Our Hands," 1958).
What images do we conjure up of women and girls? What stories do we share to reinforce or reshape our perspectives on what women are really like? As Nicole Stump urges in the article noted above, "Free kids from rigid gender roles." Raise the awareness among children and adults of women as lionesses rather than as kittens. As Nobel Peace Prize winner Malala said of her life-threatening work of speaking out on behalf of women's and girl's rights around the world, "It is better to live like a lion for one day than to live like a slave for 100 years." As lions, women are fellow "warriors" with men, as my friend and noted author Carolyn Custis James argues in her discussion of the biblical term Ezer (Refer here for her treatment of this word and theme; refer also to my interview with James earlier this year on the 2017 Women's March across the globe).
Decent men, men as noble lions, will not prey on women, but will roar with these noble lionesses and fellow warriors on behalf of equity, truth, and justice. Will we be about raising awareness in service with women and #MeToo?