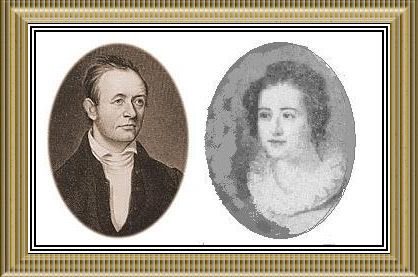 The morning devotions at the Overseas Ministries Study Center are always rich and impactful. A ministry leader from Myanmar (formerly Burma) led yesterday morning's devotional. Rev. Dr. Nathan Perng, Principal of Lahu Theological Seminary of Myanmar,[1] featured John 12:24: "Very truly, I tell you, unless a grain of wheat falls into the earth and dies, it remains just a single grain; but if it dies, it bears much fruit" (John 12:24; NRSV). One of the takeaways for me from the devotion was that suffering is key to missional success.
Dr. Perng shared about Adoniram Judson, who with his wife Ann, were pioneer missionaries from the United States in the nineteenth century (Refer here, here, and here). They served Christ among the Burmese people. Their lives reflected the words of John 12:24. The Judsons endured severe hardships, and the fruit of gospel witness often appeared scant. If we were to define success by American standards today, some might have deemed the Judsons failures. Still, much fruit was eventually born through great toil and labor, as this summary statement conveys:
Adoniram and Ann Judson went through many hard times in Burma. The poor food, unbearable heat, and widespread diseases made life difficult. Two of their babies died in the terrible climate, and both Ann and Adoniram were imprisoned during the war with Britain. But when Adoniram Judson died in 1850, there were 7,000 baptized believers, 63 Christian congregations and 163 missionaries in Burma. To this day, over 150 years later, his Burmese Bible translation is still in use.
In conclusion, Dr. Perng shared the following statement from Adoniram Judson: "There is no success without sacrifice. If you succeed without sacrifice it is because someone has suffered before you. If you sacrifice without success it is because someone will succeed after." The other ministry leaders from various countries present for the devotion resonated with this statement, as well as with Dr. Perng's meditation as a whole. They are looking ahead with futuristic vision. Confident in Christ, they do believe their hardships in their missional efforts will bear lasting fruit, whether they witness it or not. They may never be known by future generations, but God knows them. These missional leaders may not receive accolades for their work after they depart, but Jesus is their reward. He will bear fruit in the Spirit through their legacy of faithfulness to his call.
We know of the Judsons, but there are many faithful Christian leaders from all over the world throughout history who have suffered greatly so that we might believe. We are here today because of their faithful witness. We should express gratitude to the Lord for them. We have the Lord and those who have gone before us to thank for whatever ministry success we experience now. In a world of instant gratification apart from suffering, do know that there is no lasting success in ministry apart from suffering.
It is important that we define success the way God does: faithful witness to our Lord. Just as Jesus died to himself so we might live and bear fruit, we need to do the same so that others might live and bear fruit through him (See John 12:24). Suffering is key to missional success.
___________________________________
[1]Rev. Dr. Perng, principal of Lahu Theological Seminary of Myanmar, did his Th.D. in Hong Kong (2007-2010). His dissertation focused on the book of Revelation. It was titled "Beasts and Saints in Revelation 12-14: In Search of Contributions of the Apocalypse to the Building of Faithful Community." Dr. Perng employed a narrative critical approach for his method. He has also recently published a book in the Lahu language that focuses on missionaries to the Lahu people in Myanmar and China.