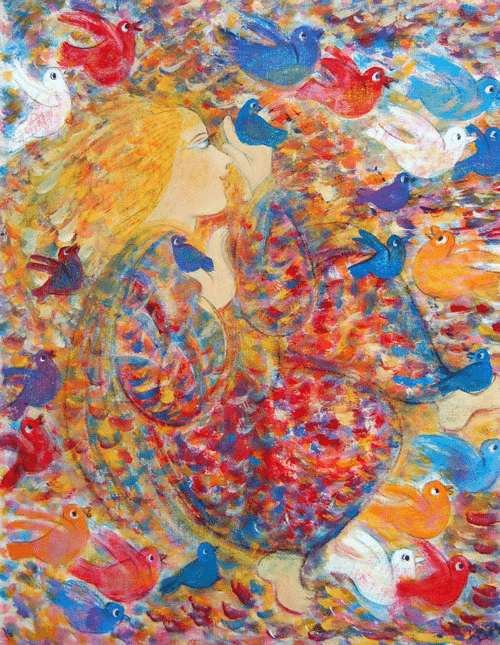 The church in the West has done much good in ministry overseas. I marvel at the sacrifices many Christians in the West have made to leave the comforts of home to work in very stretching and humbling ministry contexts in other lands. We should not minimize but cherish their great work in sharing the love of Jesus in word and deed in countries around the world over the centuries. We must also not minimize the negative forces bound up with the colonialist enterprise that traveled in various contexts overseas under the auspices of Christian mission. Accounting for the one does not entail discounting the other. Moreover, accounting for the great work of the church in the West overseas does not mean we have to discount the positive impact of the gospel in and through the church across the globe. In fact, in our day, the church in the West, which has so often been a sending church, is in many respects in need of the church in the East and the South to send witnesses to Jesus here. We need the world church to help overcome worldly Christianity.
This last point has been etched in my mind for some time, but has been even more impressed upon my imagination and soul while in New Haven, Connecticut this semester. I am serving as Senior Mission Scholar in Residence at the Overseas Ministries Study Center in New Haven, Connecticut, just down the street from Yale Divinity School. The Executive Director of OMSC, Rev. Thomas John Hastings, PhD., has succinctly described OMSC as "bringing the world church to New Haven." He has also shared with me the following: "OMSC is not a church, school, or sending agency, yet we support countless churches, schools, and sending agencies by bringing Christians from every nation and tradition to New Haven and sending them home empowered, refreshed, and better equipped."
One of my highlights of being here is learning from Christians from the global East and South. Just as they come to OMSC to be "empowered, refreshed, and better equipped," I find that their lives stretch and shape me so that I also will return home to the Pacific Northwest empowered, refreshed and better equipped as well. I feel a bit like St. Francis in the painting presented above in this blog post. St. Francis is often seen as leaning forward, speaking and sharing with others, including birds. However, in this painting, he is listening to the birds as they sing and responds by dancing. Instead of leaning forward, he is leaning back, taking it all in, dazzled with a sense of wonder.
The Christians with whom I interact here have experienced very trying situations in their ministry contexts around the world. All of them were sent by the church in their countries of origin to serve in very challenging situations in other nations. They have shared about persecution and we have prayed about what our brothers and sisters in Christ face in many non-Western settings. Their resilient spirits speak and even sing to me, and encourage me as I lean backward to keep moving forward in service to Jesus.
I am so glad these brothers and sisters of mine in Jesus have made the long journey to the West. We in the West need the world church to help overcome worldly Christianity. How does worldly Christianity manifest itself? Worldly Christianity manifests itself by holding tightly to the tattered remnant of Christian privilege. We need to let go of Christian privilege and lay down our lives for people who think and act differently than we do. Several of these Christians from other lands have never experienced Christian privilege like we have in the West. But I have not found them fretting or fuming over the lack of privilege or threat of persecution. Nor do they allow fear to make them paranoid. Rather, they fix their eyes on Jesus, who alone breaks through the hype of worldly Christianity, rekindling faith, hope, and love. In this light, I close with the following passage from Hebrews 12:1-3 (NRSV):
Therefore, since we are surrounded by so great a cloud of witnesses, let us also lay aside every weight and the sin that clings so closely, and let us run with perseverance the race that is set before us, looking to Jesus the pioneer and perfecter of our faith, who for the sake of the joy that was set before him endured the cross, disregarding its shame, and has taken his seat at the right hand of the throne of God. Consider him who endured such hostility against himself from sinners, so that you may not grow weary or lose heart.
The Institute for Cultural Engagement: New Wine, New Wineskins, which I direct, is developing this theme at our spring conference "Religious Persecution, Privilege, Paranoia–and Hope." For more information on speakers head here. For tickets and registration, go to our Eventbrite page. Use the coupon code EARLYBIRD for a 20% discount from now through February 28th, and come join in this incredibly important conversation.