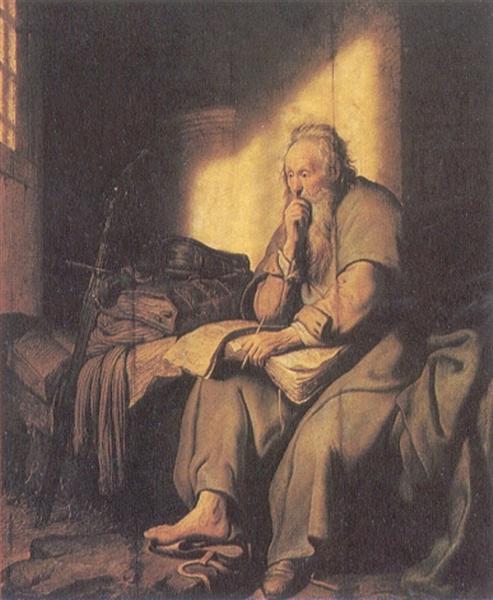 I believe one of the reasons why we find so little civility in American culture today is because we are not secure as a society. Reigning metaphors and stories that tie us together are disintegrating in many contexts, giving way to internal chaos and external conflict. We are tempted in such contexts to pull back and take refuge in partisan factions politically, religiously, racially, and in other ways. While there is a need for affinities and solidarity with people of similar backgrounds, some of our alliances are very tribalistic and sectarian and involve hating those who are not members of our in-groups. It is important that we move beyond indifference and hostility and break through our factionalism to cultivate harmony that does not undermine our diversity. But how will we get there? By pulling ourselves up by our bootstraps and with a stiff, upper lip? I think not. It comes by way of secure identity in relation to God and others.
As a Christian, I find that Philippians chapter 2 provides a very good framework for moving beyond disunity to diverse unity in the body of Christ involving secure identity in him. By analogical extension, such diverse unity can help the church to move outward in pursuit of diverse unity in the society at large. Philippians chapter 2 shows us the importance of proceeding from secure identity in the triune God to humility and civility. Here's Philippians 2:1-5:
Therefore, if you have any encouragement from being united with Christ, if any comfort from his love, if any common sharing in the Spirit, if any tenderness and compassion, then make my joy complete by being like-minded, having the same love, being one in spirit and of one mind. Do nothing out of selfish ambition or vain conceit. Rather, in humility value others above yourselves, not looking to your own interests but each of you to the interests of the others. (Philippians 2:1-4; NIV)
One of the most striking aspects of this appeal is that Paul is reportedly writing the epistle to the Philippians during his first Roman imprisonment. I wouldn't imagine this was the most secure environment spiritually or psychologically from which to write this letter. And yet, Paul encourages his readers in the church in Philippi to find their security in their relationship with God through the Son and Spirit and to seek to build unity in the church body as a result.
Paul goes back to the basics to build secure identity, which will lead to humility and civility. As recorded in Philippians 2:1-4, Paul firmly believes that these Philippian believers find deep encouragement from being united with Christ and find abiding comfort from his love. He is also convinced that they have vital fellowship in the Spirit as well as tenderness and compassion. Given such secure, relational foundations, he then exhorts the Philippian Christians to be like-minded, have the same love, and be of one spirit and mind. Moreover, given such secure, relational identity involving God's Son and Spirit, they are to lay aside selfish ambition and vanity. In humility, they are to value others as better than themselves, looking beyond their own interests to care for the interests of others.
It follows from Paul's encouragement and exhortation that those who are not humble and who do not place others' interests above their own concerns are insecure people. While our society often confuses loud and brash talk as well as selfish ambition as strong and secure, they exemplify just the opposite—insecure, weak and immature people. As we will see in the blog post that follows, such dynamics or characteristic traits do not reflect the character of Christ Jesus, but rather deny and reject his influence.
If we who are Christians desire to become truly secure, we will not be able to do it one our own, but only in the context of relationship with the triune God and one another. Such relational security will require and inspire us to move beyond our tribal and factional loyalties to embrace one another as better than ourselves. Only then will we truly be better, and our churches and society will be better for it.