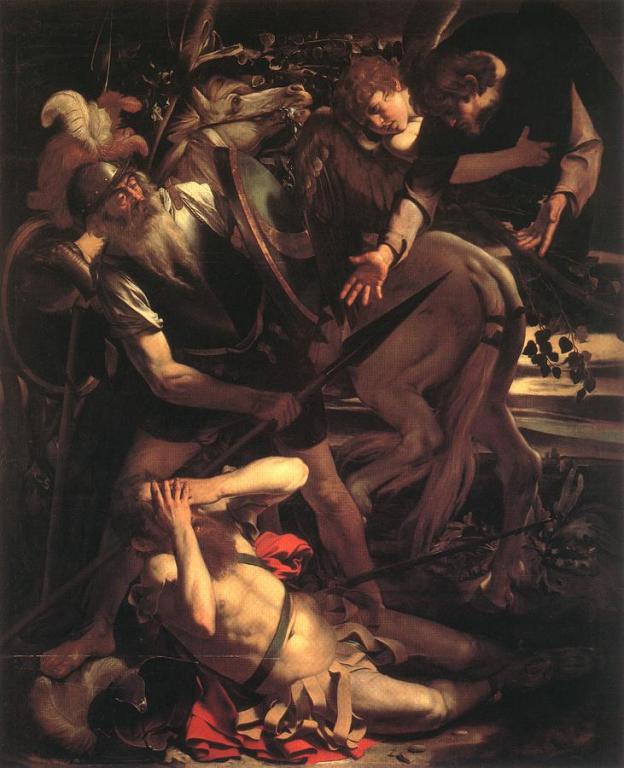 A pastor friend of mine drew my attention to The Rolling Stones' song "Saint of Me" and played it for me. Here's the official promo video. Pastor Mark Nicklas of Beaverton Foursquare Church said the song is both disturbing and refreshing. It's disturbing because, at least in the song, Mick Jagger appears to have turned his back on the possibility of taking up the cross and following Jesus. It's refreshing because he's honest about the struggle of pursuing Jesus and living the Christian life in the face of intense struggle, including the possibility of torture, pain, and burning in the flames. It reminded me of G.K. Chesterton's claim in What's Wrong with the World: "The Christian ideal has not been tried and found wanting. It has been found difficult; and left untried."
Jagger seems to have a solid grasp of the deep struggle with the affections people wrestle through in encountering Jesus, even though he was not raised in a devout Christian home. As he said in an interview, "Well, my grandparents were born at the end of the 19th century, which was when Britain was a nation of believers, and their children rebelled against that. The religious part of rebelling had already been done by our parents. We didn't have to bother about that."
And yet, Jagger has not closed the door on spirituality, even in the face of his bouts with rebellion. As Jagger shared elsewhere, "Of course I have a spiritual side. Everyone has one. It's whether they're going to lock it up or not…Our lives are so busy that we never get any time to be, first reflective, and then afterward, to let some sort of spiritual light into your life." About the song "Joy," which he recorded with Bono, "It is about the joy of creation, inspiring you to a love of God. Not that I want to explain my songs, really." In the song, Jagger experiences Jesus and a state of grace.
I enjoy discussions on spirituality with Pastor Mark given his perspective that the spiritual life is about affection versus affection, as Melanchthon reasoned in his 1521 Loci Communes. Mark's blog "Jacob's Brook" offers you his perspective along these lines, as he drinks from the spiritual tradition flowing from figures like Martin Luther, Richard Sibbes, and St. Augustine, whom Jagger references in "Saint of Me." Mark and I discussed Jagger, sainthood and the affections this week as we met for lunch. One of the precious aspects of Mark and his pastoral care for people at Beaverton Foursquare is that he does not focus on their saintly or saint-less behaviors, but the object of their desires. For him, it's about affection versus affection.
Jagger references the Apostle Paul in "Saint of Me," and how everything changed for Paul on the Damascus Road (See Acts 9). Jesus blinded him with a heavenly light and then gave him new sight. Jesus freed Paul of his legalistic pursuit of righteousness and sainthood. As he writes in Galatians, "For in Christ Jesus neither circumcision nor uncircumcision counts for anything, but only faith working through love" (Galatians 5:6; ESV). Paul does not advocate for licentious behavior, but for living according to the Spirit. Those who live by the Spirit will not gratify the desires of the flesh (Galatians 5:16). Paul contrasts the fruit of the flesh and fruit of the Spirit, asserting of the latter:
But the fruit of the Spirit is love, joy, peace, patience, kindness, goodness, faithfulness, gentleness, self-control; against such things there is no law. And those who belong to Christ Jesus have crucified the flesh with its passions and desires. If we live by the Spirit, let us also keep in step with the Spirit. Let us not become conceited, provoking one another, envying one another (Galatians 5:22-26; ESV).
Of course, there is a struggle between the flesh and the Spirit, as Paul notes in various places, including Romans 7 and 8. And yet, the Spirit does offer us victory as we keep in step with the Spirit in our pursuit of Jesus.
Thanks to Mark's prompting this week, I enjoyed comparing The Rolling Stones "Saint of Me" and Jagger's "Joy" recorded with Bono. Jagger certainly has a true awareness of the sorrow and struggle involved in the spiritual journey. He also seems to have a keen sense of joy bound up with the spiritual quest. I will leave it up to you to decide which song appeals more. While both songs are amazing in their own right, what's even more amazing to Mark and me is the Jesus Paul encountered on the Damascus Road and whom Jagger encounters on the road in the desert in the song "Joy." Perhaps you will find that the struggle and the pain are ultimately worth it, especially when Jesus is the object and goal of one's spiritual ambition, and not ultimately some form of saintly self-righteousness.